Stop promoting yourself on Facebook
If you are a member of any Facebook group, you will understand that you are sometimes bombarded with posts from people who promote their business creations or activities on a weekly and sometimes daily basis. I am a member of several photography and coaching groups that have tens of thousands of members, and I regularly see the same people doing new 'useless' Facebook posts over and over again.
They probably really believe that those few likes of often the same people are going to bring them more work or new customers. Usually, the opposite is true. If they stop promoting themselves in this way on Facebook, it might work to their advantage.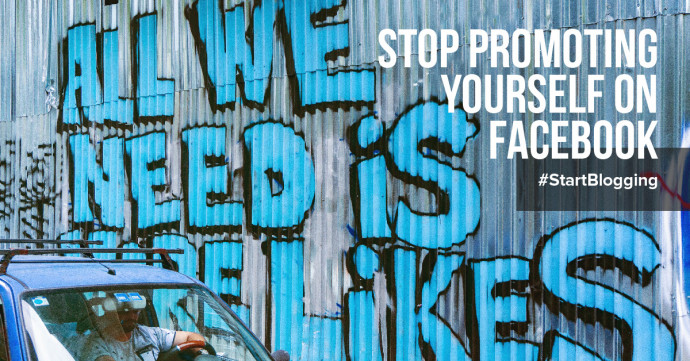 What is the disadvantage of promoting yourself on Facebook?
Many people think that if they promote their company or activities on Facebook often enough, there may be someone who applies to them. However, 99.9% of all posts are a waste of time and energy. But the main disadvantage of continuously promoting yourself on Facebook is that your unique and valuable SEO content becomes unusable. SEO content that, if you use it differently, will generate clients or work.
The principle behind this is actually quite simple and has to do with two things.
1. The visibility and sustainability of content within Facebook
2. The way Google ranked unique content
The visibility and sustainability of content within Facebook
Every social media channel deals with content differently. For example, a post on Twitter only remains visible for 18 minutes, while content on a blog remains relevant for up to 6 years. A post on Facebook remains visible for about 6 hours, in which case we don't take into account the fact that the post will not be shown to a lot of people who look at Facebook within those 6 hours.

Imagine you post a great photo series with a catchy text. If no one shares it, you can only reach people on the Facebook time-line for 6 hours. Of course, there are always a few people who scroll a lot, and they may come across your post after those 6 hours, but there aren't many of them. The effective reach is therefore minimal, is usually shown to the same people and so the chance that it will deliver you work or new customers is minimal.
The way Google ranked content
Google wants unique content on the internet. If everyone always posts the same photo or article, the Internet becomes a very dull place. For this reason, Google has built a penalty system into its search algorithm. If person A uploads a photo or text and person B posts precisely the same thing, Google sees this as duplicated content and ignores the content of person B in the ranking.
When you post something business-wise, it seems to me that the goal is to reach more people in the hope that new customers or work will come out of it. So the more people you reach, the more likely you are. To reach as many people as possible with the work or creation you make, it is, therefore, useful to rank as high as possible in Google. Something that can only be done with unique content.
So if you put your unique photo series on Facebook once and present it for 6 hours to an audience that already knows you and your work, this content can never rank high in Google again. The second time you post this content somewhere, Google sees it as duplicated content and does not look at it.
How do you get a larger audience by posting on Facebook?
The title of this article is somewhat misleading because it's not wrong to post on Facebook; it's all about how you do it. As you can read above, a blog post can attract new readers for up to 6 years. By first putting your unique content on the Internet as a blog post and only then sharing it, you get, on top of your 6 hours of relevance on Facebook, an additional six years of free opportunities for new customers or work!

Since one of the 220 ranking factors of a blog post is the number of likes, reactions, and shares on Facebook, the Facebook community can also help you to rank higher.
Why you shouldn't post the same post on Facebook too often
Imagine that from now on, you will first create a blog post and only then post it via Facebook and other social media channels, then the Facebook reach will positively contribute to your ranking in the first place. But if you then get no or few likes and post every week again, it will start to work against you.
Google knows how the Facebook community reacts to your post. Many likes, comments, and shares are positive, but if very few or always the same people respond to your post, this is a signal for the Google search algorithm that your post is not relevant. Google's goal is to show relevant content when someone searches for something, so your blog post is not shown more or less often within Google because of your eagerness to post it again every week.
Resume:
Unless you want to do self-glorification, posting your unique content on Facebook alone or first is almost pointless.

If you first write a blog post and then post it on Facebook - and other social media channels - you can gain new customers or work for up to 6 years.

Don't post successful blog posts on Facebook too often to prevent Google from finding your blog post irrelevant.
Guest blogging on TheONE
For entrepreneurs and the self-employed who regularly have unique content, TheONE facilitates the possibility to blog within the environment of TheONE. Of course, the content must be inspiring, informative, and we avoid commercial promotions. Guest blogs are placed within the profile of TheONE members and are often ranked high by Google.

If you are also interested in becoming a guest blogger, please send your first unique article to guestwriting@calltheone.com.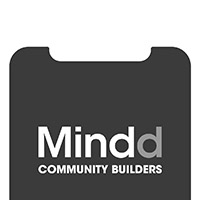 Mindd
12-11-2019 6 mins read
Related articles
Show more
96 online marketing specialists available
Geert Pelsma

Marketing strategist

€ 1,50 pm

Izrrael Sandrea

Digital Marketing

€ 2,00 pm

Van Koenig Tatari

Ecommerce Specialist

€ 0,33 pm

Gloson Teh

Videos and FB ads

€ 0,10 pm

Jose W.

Digital marketing

€ 2,50 pm

Rick De Vlieger

Online marketeer

€ 2,83 pm
Show more