Colorized black and white ink drawings on the computer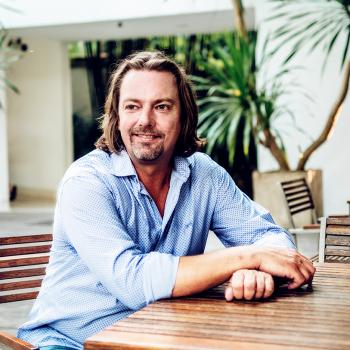 Ben Steenstra
13-04-2020 1 min read
I'm a big fan of black and white ink drawings. Hours of sketching and scratching lead to creations I couldn't have thought of beforehand.
One day I decided to experiment a bit with colorizing a few pen drawings on the computer. It didn't give me the satisfaction I get from drawing itself.
Experiment 1: Elephant in chains colorized pen drawing
Experiment 2: Man giving birth colorized pen drawing
Experiment 3: Woman seducing man colorized pen drawing
Coloring ink drawings take the authenticity out of the drawing
After three small experiments, I knew enough. A pen drawing is authentic because of the little mistakes. By adding color you remove the authenticity of the pen drawings.
From now on the viewers are allowed to make up the colors themselves. I stick to black and white pen drawings.
Related articles
Show more