Painting and art tips or lessons
Painters share their best art tips and give online art lessons. They can instantly be reached on CallTheONE for painting tips and advice or to have your own painting made. These creatives each have their own style and are happy to talk to you via the Live Video Call function. Learn from other painters and pay per minute for the duration of the conversation. The first minute is free and if someone is not available for a while you can leave a call me back request.
Creating art is as old as we humans still live in caves. Primitive cave paintings of animals, people, and landscapes are still being discovered. In the meantime, the technology and materials have been improved and today you can choose from an endless color palette.
If you want to learn to paint better, contact an experienced painter. He or she will be happy to share the available knowledge and passion with you.
Art painting was on the rise during the Renaissance. Painters such as the Italian Michelangelo and the Dutch Rembrandt van Rijn were beloved and talented artists and icons from that time. Later artists such as Vincent van Gogh and Claude Monet managed to paint themselves forever in the history books.

Online workshop painting
Anyone can learn to paint by attending an online workshop. You can choose your own painting teacher and get 1 on 1 lesson. You will learn to use different types of paint and brushes and you will learn to paint in layers. The biggest mistake a lot of people make is that you want to paint the end result all at once.
Painters build up their painting layer by layer. They will first sketch the rough picture and then go further and further into details. This not only requires time and patience but also a lot of practice.

Online learning to paint for children
Anyone with a webcam can learn how to paint their child online with the help of a private teacher. The teacher at TheONE watches from a distance and gives instructions and tips. Your child can follow a complete painting workshop or take a lesson once in a while.
Children can also learn to paint digitally. The painters at TheONE will then watch from a distance on the screen via screen sharing.
Learn to paint via an online video calling
CallTheONE adds the most modern technology to one of the oldest forms of creative expression. Remote painting of an artist via live online video calling. These are the benefits of TheONE:
Remote lessons from experienced artists
Pay per minute for as long as the lesson lasts
Artists from all over the world can be reached
Are you a starting painter and do you want to learn the basics or have you been painting for a while and do you want to learn a new technique? Call an experienced painter at TheONE.
Types of painting techniques on TheONE
The painters at TheONE master different painting techniques. Old techniques but also new ones such as digital painting in Photoshop or special painting programs.
At TheONE you will find painters who master the following and the most common painting techniques:
Oil painting
Acrylic paint
Watercolor painting
Spray paint painting
Sometimes these painting techniques are used in combination with other techniques such as:
Ink painting
Hot wax painting
Tempera painting

What are popular subjects to paint
Artists are very different when it comes to subject and style. One painter makes very abstract paintings and the other very realistic ones.
When it comes to topics, the most common categories are:
Landscape painting
Portrait painting
Painting animals
Painting flowers
Nude and anatomy painting
Object painting
Paint street view
Most artists have their own specialty but know some of each category. Whatever the artists paint, the similarity is that artists have a very good sense of shape and light. Light determines how we perceive something.
Online art therapy can heal you
There are some artists who give online art therapy. It can make you more resilient or reduce stress. You can follow your online art therapy classes when and where you want.
Direct contact with talented artists was never that easy.
The time of classroom learning is over. You now have access to the most talented artists from all over the world. Learn from their talent and skills remotely via the online video connection and who knows, maybe you will soon turn your hobby into a profession.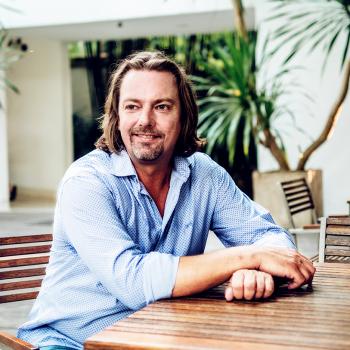 Ben Steenstra
4 mins read
Related articles
Show more
65 artists available
Khristi Sunnasy

Teaching

US$ 1,21 pm

Peyton Honeck

Student

US$ 0,17 pm

Lebo Khaile

Tutor

US$ 0,08 pm

Rana Mehanny

artist

US$ 0,18 pm

Mia Destef

Student

US$ 0,24 pm

Rocio Reyes

University Student

US$ 0,09 pm
Show more