Dieticians and Weight Loss Consultants
Dieticians and weight loss consultants can be reached 24/7 via CallTheONE. Via a Live Video Connection, you can instantly get a consultation and discuss your goals. The dietitian or weight consultant discuss a plan of action and will guide you to your target weight if desired.
There are endless books about the best diet in the world. That has led to just as many opinions and theories. Instead of reading all articles and books, CallTheONE brings you directly to the source. Namely the people who really know it and/or write the books.
Dieticians and weight consultants know the different diets and therefore the advantages and disadvantages of each diet. Support from a professional in the field of food and diets has more advantages than just a few tips and advice. For instance:
Diet advice from professionals or experiential experts
Not all dieticians and weight consultants are professionals. Some are experiential experts and are happy to share their knowledge and experience with you. That does not mean that their advice is always of less quality.
How do you know if you call the right dietician or weight counselor via CallTheONE?
Always check the experiences and review of others on the profile of the expert
Ask for the training or experience at the beginning of the interview
Check the expert's profile to see whether it is affiliated with a company or if he or she is working independently
For what kind of diets can you contact the dieticians and weight consultants at CallTheONE?
The most common diets are:
Low-calorie diets
Low carbohydrate diets
Low-fat diets
Just eat healthy with a little exercise
Professional dieticians and weight counselors know all about these types of diet and will give you the information you need to reach your goal weight.
In addition, there are also diets against allergies and skin rashes. Those who specialize in this usually mention this on their profile.
Is it wise to combine a diet with exercise?
In most cases, more exercise (eg sports like fitness, yoga or walking) in combination with a diet is better. Ask the dieticians or weight consultants if this is also true in your case.
What does a dietitian or weight consultant cost?
With CallTheONE you pay in principle per minute as long as the video call lasts. It is up to the expert whether he or she wants to deviate from this and that is allowed by CallTheONE. In addition, the price depends on how intensively you need guidance to lose weight.
Do I get my money back if I do not get my target weight?
CallTheONE facilitates contact between you and the dieticians and weight consultants and is therefore not involved or responsible for the quality of service. In addition, achieving your target weight depends to a great extent on your own motivation and discipline. If the dietitian and weight consultant does not have life coaching skills, it is, therefore, advisable to contact a professional life coach.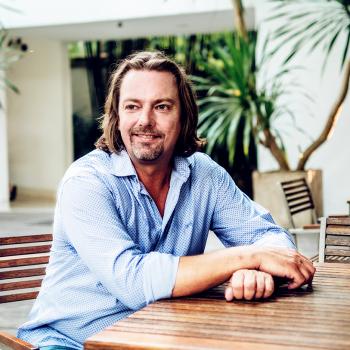 Ben Steenstra
4 mins read
Related articles
Show more
141 dieticians available
Jose W.

Digital marketing

US$ 2,84 pm

Rey Keten

Life Coach & Mentor

US$ 0,92 pm

Adrian Vatra

Model/FitnessTrainer

US$ 0,28 pm

Desri Goodwin

Wellbeing coach

US$ 1,46 pm

Veronica Ravalli

Personal Training

US$ 0,19 pm

Georgia Cass

Work, Fitness, Food

US$ 0,17 pm
Show more