10 Weight loss tips for busy parents
What is the first thing that changes priority when you are a new parent? Good guess - a consistent, healthy, and vital lifestyle is pushed to the end of your list.
I understand the huge shift once you bring your little munchkin home. I was overwhelmed with such intense love and cluelessness. Most of the time i was happy and exhausted - at the same time!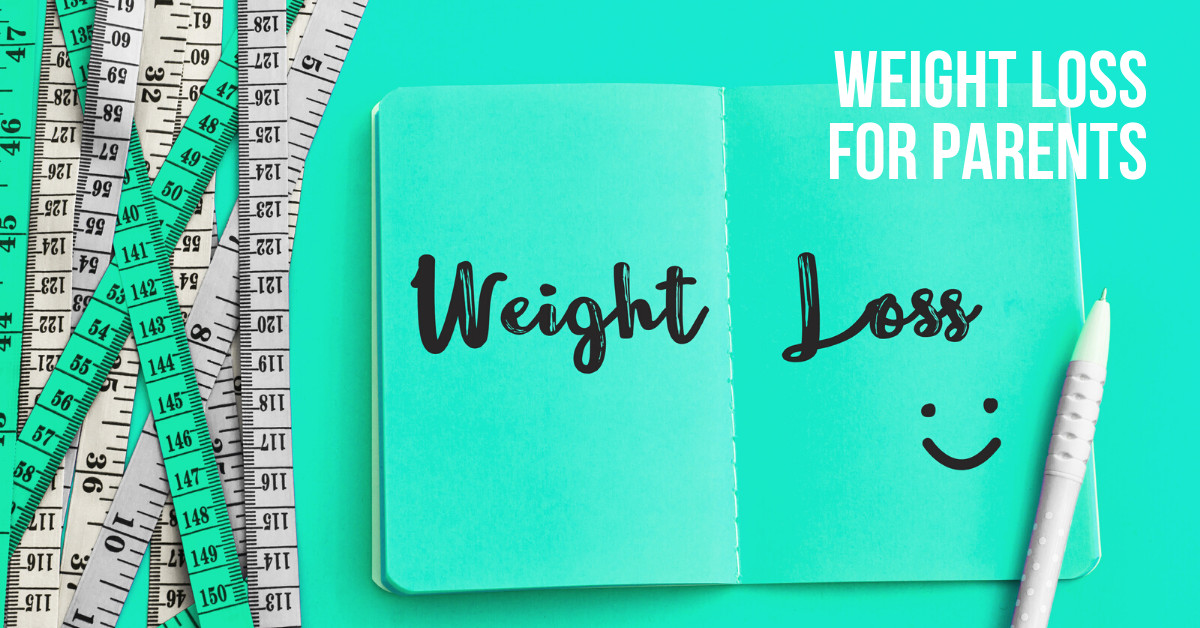 When you suddenly have less free and sleep time, it is understandable that losing 'baby' weight (or sympathy weight gain for dads) is challenging if not impossible.
I get it. As parents, you don't have the mental and physical energy to commit to daily cardio and weight training. Best organic produce and food might be way over your budget as well.
Rima Kleiner, MS, RD, and blogger at Dish on Fish, based in Greensboro, NC. "Now, as a parent of two young children, I completely get it — middle-of-the-night wake-ups thwart early-morning exercise sessions, and pre-dinner meltdowns inspire take-out meals.
It's difficult to stay motivated if you're exhausted or feel guilty about taking care of you."
The good news is, there are still plenty of things you can do or stop doing in order to start losing weight. No supplements, juicing, or detoxing required!
These are small steps and habits you can easily implement into your everyday life.
1. Stop cleaning your kids' plates
When I was growing up, my parents didn't have a lot of money, but we always had good and healthy food on the table (yes, I'm a farm girl).
Because of that, we were never forced to finish everything on our plate before we could leave the table.
I know that this wasn't true for many of you.
However, a few bites of mac and cheese here, a handful of Goldfish crackers there, 5 pieces of French fries everywhere — if you make a habit of finishing whatever food your kiddos leave behind, you may find yourself "eating for two" long after your baby arrives.
When you start adding up all these extras - it becomes a lot!

"While these little habits seem like they wouldn't add that many calories, you'd be surprised," Kleiner says. "Just eating an extra 10 calories a day for a year results in one pound gained in a year."
Consider this - there are 10 calories in a single potato chip. Those everyday leftovers will add up to a lot more than that.
2. Don't skip breakfast
The best explanation of why breakfast is so damn important came from my trainer.
"It's in the name! Breakfast!"
Breakfast helps us to start up our metabolism and maintain focus for all the hours ahead of us - and that goes for adults and kids.
While there isn't definitive research that suggests eating breakfast is a surefire way to kickstart weight loss, the National Weight Control Registry shows that 78 percent of participants who have maintained at least a 30-pound weight loss for one year or longer eat breakfast every day. I take that any day!

There are plenty of healthy breakfast ideas for kiddos and adults - that don't take long to make and will get everyone's day off to a healthy start.
3. Plan and prep your meals
This is my 'go-to' tool! When you can fall asleep standing up, there is a big chance you opt for taking out food or whatever junk food you have at home. Occasional junk food is ok, but if it occurs every day - you end up gaining more and more weight.

Dedicate a few hours at the beginning of the week to prep your meals. Make batches you can mix and match for the rest of the week. It will save you a lot of headaches and stress.
4. Deconstruct your meals
With so many picky eaters in your household, it can be difficult to prepare healthy meals for the whole family without slaying in the kitchen.

There is one simple solution we use in our household - breaking the meals down into DIY ingredients. You can serve the ingredients separately and let everybody mix and match! It can be done with any meals - tacos, rice and pasta dishes, pizza, and more.
5. Sleep when you can
If I have to choose between sleeping and exercising - sleeping wins every single time!

As new parents, the idea of getting enough sleep is almost laughable, but it can have an impact on weight loss efforts as the amount and quality of your sleep affects the hormones that control feelings of hunger and fullness.
Quick bio class: Ghrelin stimulates appetite, causing you to feel hungry, and leptin is responsible for sending a signal to your brain that you are full," explains Zuckerbrot a well-known nutritionists
When you're well-rested these hormones work in balance, however, when you are sleep deprived, leptin levels plummet and ghrelin levels rise, setting the stage for overeating.
Sleep deprivation leads to more than just slowed thinking and sluggishness; it exaggerates feelings of hunger during the day, even if you've had enough to eat.
I used to be a go-go dancer (with clothes on!) so I was used to dancing through the night and the next day going to my office job. So I thought.
Then I became a mom and I realized that the sleep-deprivation rabbit hole is bottomless. I can't even say I was a zombie! Zombies would zoom past me!
The advice I got is "sleep when the baby sleeps". I liked the idea behind it, but in reality, it doesn't really work. Are magical elves going to do the laundry and clean the house? I waited for them, but they didn't show up! Lazy-ass-elves!
When you are trying to exercise and prep your meals, you simply cannot sleep when the baby sleeps. But you can get 15-20 minute power naps! Those were lifesavers for me!
Nap away!
PRO TIP: Drinking coffee just before a power nap sounds like a crazy idea. However, there are physiological reasons that make it a perfect sense. Caffeine doesn't kick in straight away. It takes between 20 and 45 minutes to start to do its job.
So if you drink a cup just before your power nap, you'll feel more alert when you wake up. Try it – it really works! But not when you are breastfeeding!
6. Exercise when kids are awake
If your kiddo is an early riser and you sleep when the baby sleeps, when do you have time to exercise? When do you have 'me-time"?
I used to teach "Stroller Fitness''. It's a fitness class that includes strollers and your kids as well. It was a great opportunity for mothers to bond with their babies and do something for themselves as well.

You can include your baby and kids in your exercise regime. Push-ups that include kisses, stroller walk with pee-ka-boo lunges - there is so much you can do.
"By making time to work out, your children see — not just hear — how important it is to take care of yourself and make exercise a part of your daily life," Kleiner states. It might not always be a structured exercise, but you are burning calories, getting stronger, and establishing healthy habits for your kids.
7. Find your weight loss tribe
It is so easy to lose track of time when you are raining kids. Your days are filled with playtime, lunchtime, storytime, potty time, bath time, bedtime….. And you haven't gotten your workout in.
"I'll exercise tomorrow" is the most likely excuse. And then tomorrow comes and you say again "I'll exercise tomorrow". Sounds familiar?
Please don't get me wrong. I know firsthand how challenging parenthood can be. I'm trying to help you to understand that you can choose to be healthy and active - even if you are a busy parent.
One way to do it - is to find a group of likeminded people. Your tribe will keep you accountable and motivated.

Accountability is key to weight loss and overall well-being.
You can join a 'fitness and eating healthy' focused Facebook group, or a challenge group. Or you can call me and I'll kick your butt every time!
8. Turn off the 'guilt' button
As a parent or just a human being - we are trained to feel guilty almost about everything - but staying healthy, vital, and happy shouldn't be one of them!
If you are unhappy or insecure about the way you look and feel - it can affect your kiddos' body image as well. Kids do what they see, not what they are told!
So if you think that taking the time to plan the meals or exercising is selfish - think again!
It teaches your kids healthy habits and helps lay the groundwork for an active lifestyle.
You are your kids' role model! Set the best examples of self-care by taking care of yourself! You are influencing them to make better and healthier choices when they get older!

Now that's parenting at it's best!
9. Stay Off The Scale
After you give birth, your hormones are all over the place. You are learning the ropes of parenthood, your sleep pattern is messed up. Stepping on the scale during this time equals a heart-attack (or at least a panic attack!).

Your weight fluctuates every day between 0.5 to 2.5kg.
Getting worked up and stressed out about the weight can be counterproductive for the weight loss and prevent you from shedding the extra weight. So please, stop torturing yourself.
Use your looser fitting clothing as an indicator of your progress. You didn't gain the pregnancy weight overnight, did you? It will take you a little while to shed it.
Be patient, be consistent!
10. Be Mindful
Yes, I will keep 'stressing' this to you, until you understand how important mindfulness is.
"I'm a mom with a screaming baby on my hands! How can I be mindful?"
I hear you. I've been there! I felt defeated because my baby wouldn't stop fussing and crying. Then my husband came home from work and 3 minutes later the baby was asleep.
"What the hell? I was trying to put her to sleep for the past 2 hours!"
No, I wasn't a bad mother! But I approached putting my daughter to sleep from a place of desperation and stress. My baby reacted to me exactly the same way. However, my husband brought loving and calm energy and our daughter responded to it accordingly.

Mindfulness doesn't eliminate stress or other difficulties and challenges in your life. We will get frustrated, annoyed, stressed, and scared. But when we are mindful "it allows us to be more thoughtful in how we want to respond, whether that's calmly and empathetically or with measured anger"
I'm reading an amazing book called "The four sacred secrets" by Preethaji and Krishanji, Founders of the O&O Academy. In this book, authors explain that "the more a person lives in a mindless state, the more life becomes a tangled net from which there seems to be no escape - problem mounts, confusion munts, chaos mounts. Life becomes an endless battle."
What makes us choose how we respond to life? Our state of mindfulness.
Bottom Line:
Why should you bother with any of this? Self-care!
What exactly can healthy food, exercise, and 'me-time' do for you?
Improve your heart health

Decrease cancer risks

Boost your brainpower and vitality

Improve your mood

Fend off feebleness

Being confident and happy

Have better sex

Sleep more soundly

Avoid back pain
We all face an array of obstacles - including jobs, family, responsibilities, dislike of exercise, lack of energy, or simple inertia - that keeps us from getting starters or knock us off track once we do start.
I can help you to overcome all those obstacles and help you to go where you want to go!
Let's talk!
I know YOU CAN! Do you?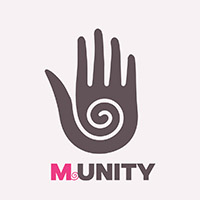 M Unity
13-06-2020 11 mins read
Related articles
Show more
65 people who know about losing weight available
Salim Haddad

personal trainer

US$ 1,32 pm

Desri Goodwin

Wellbeing coach

US$ 1,46 pm

Luke Searra

fitness

US$ 1,67 pm

voda Jacqueline Bassey enya

medical student

US$ 0,08 pm

Jose W.

Digital marketing

US$ 2,83 pm

Nigel Ng

Fitness Blogger

US$ 0,13 pm
Show more