Modem and Internet Experts to Support You
Not all problems with connecting a modem need to take hours. Sometimes a difficult problem has a simple solution without having to hire an expert. With the help of TheONE's experts, you can quickly find an answer to your problem. The experts are paid per minute so you never have to pay more than the time you need for your problem!
The ONE has experts signed up to help you with questions and problems about connecting your modem, setting up a modem and connecting a router to a modem. The experts come from different IT backgrounds so you can be sure that you can always approach someone who knows about it. Call The ONE is the fastest, easiest and cheapest way to get an answer to the problem you are experiencing. If you don't get the desired answer from the expert, just choose another TheONE expert to help you with your problem.
At The ONE you get all the experts you need for your problem in a clear overview. Download the app and when you need an expert click on the "Call me" button of your chosen expert. You will immediately get the answer you need without having to hire anyone to visit your home or search for your answer for hours on Google.
Set up modem? Call the ONE!
Are you experiencing problems connecting your (Wifi) modem, setting up a modem, finding the IP address of your modem, or connecting an (extra) router to your modem? Then Call The ONE can solve your problem, call a registered expert immediately for tailor-made advice!
Don't spend hours searching for an answer via Google but call the expert you're looking for directly! Why?
Quick answer from an expert
TheONE experts know the solution to your modem problems
Prevent losing unnecessary time or getting frustrated
Connecting modem
Would you like to improve your Wi-Fi network at home, for example by adding an (extra) router to the Wifi Network? Do you wonder how to connect a router to a modem? Connecting a router to a modem can be an annoying chore if you don't know how a modem is set up. For example, when connecting your modem, you need to find out the IP address of your modem, you need to set up the modem and you need to connect the Wifi modem. In addition, incorrectly connecting a router to the modem can lead to problems with the connection. By connecting an extra router, the network is divided over several connections, which means you can achieve a better range/connection over the different rooms in your house. To make the process of connecting a router to a modem run smoothly, you can certainly use some extra help, but do you still want to install it yourself? Then look directly for The ONE that can support you in installing a router on the modem.
Connect Router to Modem: remote support!
Most internet providers offer a service of mechanics who can be hired to connect your router to the modem. However, connecting a router to the modem is a chore that is easy to do yourself with the right guidance. For the right guidance, you can now directly look for TheONE experts who can help you connect a router to the modem. With the right remote help from TheONE, connecting a router to the modem has never been easier. By calling in the help of an expert, you can ensure yourself that you don't have to figure everything out yourself, which can save a lot of frustration, time and effort. In addition, an expert can help you find out the IP address of the modem, which often takes a lot of effort when you don't know about modems.
Find IP address Modem
When connecting a router to a modem, it is important to find the IP address of your modem. There are several ways to find the IP address of a modem. By calling in the help of one of The ONE's experts, you will be able to find the IP address of your modem within minutes. The modem is important in your household because:
The analog signal that the cable provider sends to your home comes in through the modem. In addition, the modem translates the analog signal into a digital signal that is understood by the computer. This translation from analog to digital gives you access to the internet. In most cases, your provider will give you 1 IP address, with which one device can be brought online. To make several internet connections in the house usable, a router is needed.

Multiple devices online: by connecting a router to a modem, you ensure that multiple devices can be connected online at the same time because the router divides the different connections. The (DHCP) server located in the router gives each device a (unique) IP address, allowing data to be exchanged between the different devices.

Make a DHCP server dominant: by connecting a router to the modem network, 2 DHCP servers are created that work with Internet traffic. However, you want to prevent this because otherwise there are two leaders in a team (which causes chaos). It is better to override one DHCP server (set bridge mode). By putting your modem in bridge mode you make sure that the router function of the modem is switched off. As a result of this, only one IP address is transmitted and your modem is converted into a simple modem. However, this can only be done by entering the system of the modem. Many people experience many problems with the question of how do I get into my modem easily? An expert from TheONE can help you get into the modem. Seek help from The One experts who have experience with installing a router on a modem!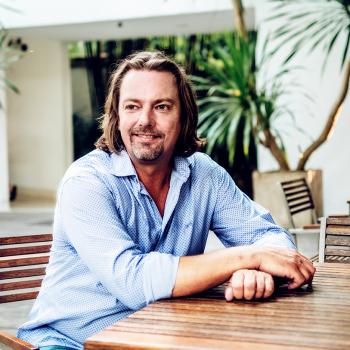 Ben Steenstra
5 mins read
Related articles
Show more
10 IT and Internet experts available
Derek Solomon

Computers & networks

£ 0,08 pm

Guillermo Proaño

IT Especialist

£ 0,38 pm
Show more