Remote Support from Experts in IT and Electronics
Are you looking for remote support with IT or Electronics? Remote engineers, developers, and IT specialists are always directly available via video calling. Small questions can be answered immediately and large problems can be solved easily. You pay per minute, so you decide if the answer is worth your money.
Experts in IT and Electronics have signed up to answer any questions regarding their expertise. This way you can easily, quickly and inexpensively contact experts who know exactly how they can best help you. If you think TheONE does not have the right knowledge, you can contact another expert directly.
You can choose from all the experts, download the app and press the "Call Me" button to get instant contact with TheONE you have chosen. This way you get immediate remote support and you don't have to spend hours looking for the right answer to your question or problem.
Let an expert support you remotely! Why?
Quick answer to your question or problem
Remote support for saving time and costs!
TheOne's can instantly provide you with remote support
Remote support? Leverage TheONE expertise
Do you want remote support because you have a question or a problem related to the field of IT & Electronics? Then use the expertise of TheONE, which is an expert in its field. Find the right expert to help you with your question or problem. This way you can get targeted support from an expert who can help you with this remotely. The experts you can choose from have knowledge from IT to electronics with knowledge of the latest technologies.
What will TheONE's help you with?
You can contact the selected One if you have any questions or problems regarding IT & Electronics. These are fairly broad terms with different angles. Below is a brief overview of what you can get help for, from a distance:
Support regarding ICT related matters
Remote support for technical matters
Support with data, data analysis, and data processing
Support with the installation of software, hardware, etc.
The experts can also offer you remote support with other possible questions or problems. Find a TheONE expert by searching on a specific hashtag so that you can be helped directly from a distance.
Need remote PC support? Don't wait any longer! Call immediately!
A common problem is that people ask questions or have problems with their computer, this is of course very logical, as many people have a PC. Do you have a question or problem with your PC? With remote PC support, you can save time, effort and frustration, because TheONE experts with the right hashtags can save you from this. Contact an expert directly to get a quick, cheap and easy answer to your question or to solve your problem. Is it a specific operating system on your PC? TheONE experts are also able to help you with this.
Remote support for windows 10
Are you looking for Windows remote support? Then you've come to the right place at TheONE. Remote support for Windows 10 can be obtained directly by pressing the "Call Me" button at the expert who specializes in this. With the remote support of Windows 10 service from TheONE, you can get your question answered much faster and easier, besides that a conversation doesn't have to take long. This way, a major problem can be solved fairly quickly with the right help. Save effort, time and frustration by directly contacting a suitable TheONE expert.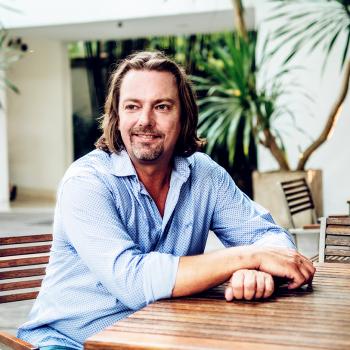 Ben Steenstra
4 mins read
Related articles
Show more
143 IT and Internet experts available
Andrew Crofts

Teaching & Learning

US$ 0,30 pm

Alejandro Guzmán

Student and teacher

US$ 0,19 pm

René Uijens

Repairing computers, make costumers feel at home i

US$ 0,79 pm

Kwaku Amoako

IT Security Analyst

US$ 0,08 pm

Thim Alvestad

IT Consultant

US$ 0,08 pm

Jade Sanchez

BS Computer Science

US$ 1,88 pm
Show more