Windows Experts to Support You
Is Windows no longer working properly? Software experts on TheONE are immediately available to support you in solving your Windows problems via a live video connection. If you still have internet they can watch your screen remotely due to the share your screen functionality. Because some Windows problems are solved very easily and quick, you pay per minute and the first minute is free.
Windows regularly comes with new updates with which they want to fix the stability and common Windows 10 issues. Even though you install all updates manually or automatically, 50% of the Windows users eventually experience problems. Windows is not stable and will probably never be. This is not due to you as a user but to the increasing complexity of peripherals and IT components that Windows wants to support.
Something can always go wrong with Microsoft Windows. You miss a so-called driver so that your peripherals or some components are not recognized or certain applications no longer work properly. Windows has become so complex that anything can happen. From a small application that fails to operate to a complete crash. The IT experts from TheONE are happy to help you with this.
How do you solve Windows problems via TheONE?
We have made support for software problems such as a Windows 10 (or lower versions) problem, easy. Windows experts are available 24/7 from all over the world. This is how it works:
Search for the desired IT or Windows expert.
Call via the Live Video connection (The first minute is free).
Share your screen so that the Windows expert can see what goes wrong.
Pay automatically per minute for the duration of the call.
More than half of the Windows users sometimes experience problems
If you have a Windows problem, this can happen suddenly or after an update. You are not the only one because various studies indicate that more than 50% of the Microsoft Windows users run into a problem. Some Windows problems are solved quickly, but others can have major consequences.
These are the 7 most common Windows problems:
Windows no longer starts
The Windows 10 installation doesn't continue to install
You can no longer play DVDs
Your Internet or WiFi connection does no longer work
The Touchpad does no longer work or is not recognized
The sound does not work anymore
A program no longer starts or crashes continuously
Call a Windows expert for your problems before they get worse
Of course, you first want to try to solve a problem with Windows yourself. But before you know it, you only make the problem worse. Therefore, contact a Windows professional instantly via CallTheONE. There is always a Windows expert online and immediately available. Because you pay per minute and they work remotely, they are cheaper than someone who has to come to your home and works on a pay per hour rate.
What if my computer stops working?
CallTheONE has developed a special App that you can download for free from the Apple Store or Android Store. With TheONE Expert App you can always and from anywhere contact any professional on TheONE. The TheONE App also has a screen sharing option with which you can show the Windows problems via your Smartphone camera to the remote computer help professional.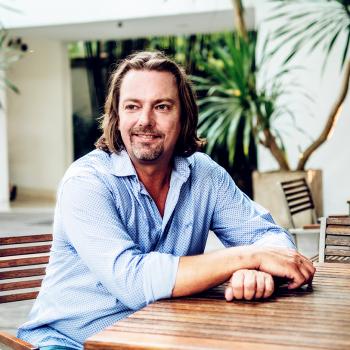 Ben Steenstra
3 mins read
Related articles
Show more
73 IT and Internet experts available
Csaba Magyar

Full stack web dev

Free

John Sixi

Software Engineer

US$ 0,08 pm

Baldino Troncone

Programmer analyst

US$ 0,37 pm

Jan de Vos

Program Manager ICT

US$ 1,80 pm

Harrie van der Lubbe

Creative Developer

Free

Anton Shebukov

Software Engineer

US$ 0,28 pm
Show more