Give or take | Shifting responsibility
In my previous advertising agency, the meeting room for new applicants was named the "white room" as a counterpart to the "darkroom" that was in the basement. In the white room, it was light with a business atmosphere. In the darkroom, there was little light, and the bar, in particular, gave you an informal impression as if you were sitting with someone in the pub.
Depending on what my first impression of a person was, the first job interview was conducted in the white room or darkroom. It was a kind of test to see how applicants deal with it.
I consistently told people in a tight suit and who seemed to be very confident about the knowledge they had because of the study they had just completed, that we would walk to the darkroom. I teasingly asked the receptionist if the darkroom was free and led the way to guide the applicant to the darkroom. Silly joke of course, but definitely worth seeing how they deal with some awkward situations.
After the small talk and a few gulps of coffee, the question usually came up about what we had to offer as an agency. Which challenges and which career opportunities could we offer. Of course, the salary was also a part of that. The temptation was not to first ask what the applicant himself had to offer, as that was not my goal. I didn't want to know at all. What I wanted to know was whether the applicant wished to and could take responsibility in any situation.
Taking responsibility | Question for an applicant
If someone asked me what we have to offer, my counter question was immediately what he or she would try to gain. What is it that they come to take from my company. Because the more you take, the faster you grow and it is proof that you are looking for responsibility within yourself. Allow me to explain this to you.
Taking responsibility | Take within a company
Someone who depends on what a company has to offer lacks many opportunities for growth. And employees who do not grow are dangerous for any company. The way I see it works as follows:
Example: If your attitude is "taking", you want to achieve the maximum from your own motivation and benefit. Suppose you make something and wait for feedback about your creation that you don't get. Or at least as demotivating, you get feedback, but it is not only negative, it is also brought in a way that is far from pleasant.
Someone who wants something to be offered by the company quickly drops out. You created something, and you want at least a reward for that in the form of positive or constructive feedback. Someone who comes to take/get and gain something does not do the job for the feedback or the style in which the feedback is given. They want to achieve an optimal result to learn from for themselves.
If he or she does not receive feedback, he or she will enforce that feedback. After all, it is for his or her own growth. When receiving negative or non-constructive feedback, the person will accept the feedback in whatever form. After all, this is for his or her own growth.
Taking responsibility | Taking is different from selfishness
Opponents of this theory can argue that one can become very selfish by taking alone. If this could happen, then in my belief it would be the exception rather than the regularity. Rarely - or actually never - have I been able to accuse employees of selfishness. The effect of a culture where everyone is expected to take (responsibility) is that one never blames another.
Taking responsibility | Shifting responsibility
More than once, after the horror of visiting the darkroom and being assured of a job, it happened that the newcomer had not done something or had not done it properly because "someone else" did not say or do something. Whether it was a lack of feedback or a certain task, it was primarily up to the other according to the newcomer. The "If that person had done or said this, then I had done this or that" principle.
You can probably already guess what the question was in such a case. If you come to gain and take, what have you not done or taken to succeed in achieving what you wanted to achieve?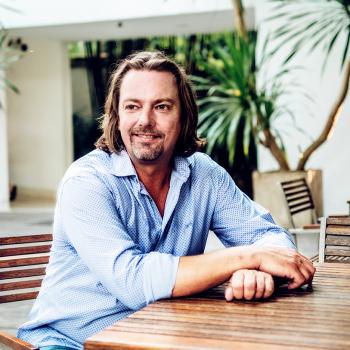 Ben Steenstra
13-04-2019 4 mins read
Related articles
Show more
37 leadership coaches available
Pierre Holtzhausen

Full time Life Coach

€ 0,55 pm

Frits van Noortwijk

Leadershipscoach

€ 1,25 pm

Wassili Zafiris

Coaching, Training

€ 3,33 pm

Ben Steenstra

Co-founder of TheONE

Free

Karel Smeets

Entrepreneur, brandmanager

€ 0,99 pm

Francisco Reis

Learning & Develop

€ 0,50 pm
Show more