How do you become a professional in your field?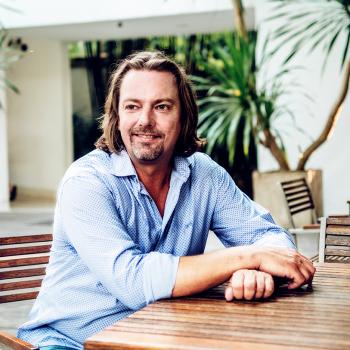 Ben Steenstra
03-06-2019 4 mins read
Today I was playing soccer in the backyard with my 11-year-old stepson. He will soon be allowed to play at a new football club in Holland and had picked up on the fact that Ajax scouts are passing by there. Every young boy dreams of becoming a professional football player, but his father is a semi-professional football player. You can imagine that this is why he likes to follow in his father's footsteps. So he wants to become a professional from now on.
His father had told him via a video call - and showed him how - that for better ball control, he had to learn how to keep the ball in the air as often as possible. Today I was asked if this exercise was really necessary. Becoming a professional football player was fine, but practicing every day was still a bit of a challenge for him.
Do you have to be a professional to be successful?
Just like millions of others, I have been a fan of the journalist and researcher Malcolm Gladwell for years. In his third successful book "Outliers: The Story of Success", which he wrote years ago, he claims that anyone who spends 10,000 hours on something becomes a talent.
He says it in a more nuanced way, but it comes down to the fact that, according to him, there is no such thing as talent. All successful athletes, for example, with so-called "talent", have had the motivation to make those 10,000 hours very quickly and became successful.
Children who felt like making those 10,000 hours at a very early stage were therefore successful in their sport. And the same goes for drawing talents, chess talents and so on.
However, a Princeton study partly contradicts this. The research leader Johansson claims that there is only a 12% difference between children - and adults - who spend 10,000 hours on something and who do not.
Johansson does acknowledge, however, that when it comes to sports, activities or companies, where all (external) factors are stable, that exercise can make you the best.
Do you have to learn 10,000 hours to become a successful professional?
There are quite a few people who believe that success is a choice. I'm one of them too, but with reserves. That's why I go back to my stepson. Ten thousand hours of training gives you all the benefits you need compared to people who don't — so more chance to become a professional football player.
If you don't make the 10,000 hours, the chance is minimal that you will excel at something. However, you can still become successful. We all know singers who score hits when they can't sing at all. There are also entrepreneurs with substantial companies who, based on one product or invention - and who didn't take 10,000 hours - are still successful.
Without spending 10,000 hours on something you can become successful, but you won't be an expert.
You could say that 10,000 hours does not guarantee success, but you can be sure that you will become a professional with a lot of expertise in something. Because the demand for experts will always remain, it is therefore wise to train. Much, often and just as long until you have made the 10,000 hours.
Working with professionals or juniors?
Personally, I am in favor of working with professionals who have at least 10,000 hours of training. I just can't deny that sometimes it seems that young people don't want to spend this number of hours anymore.
They have an idea for an app, a product, a project, or a company and immediately want to be successful. Often they prefer to do it without really doing anything for it. They pretend to know everything without spending the time to become a professional. After three months of online study, they instantly become a professional mental coach or online marketing specialist.
If you spend a little more than 80 hours a month in a specific field, you'll have spent about 10,000 hours after ten years.
Professionals have shown that they have the discipline to really immerse themselves in the subject matter. They protect themselves from amateur mistakes and know how to approach a problem from different angles.
Because 80% of what they do has become a kind of routine by the 10,000 hours, they have much more time and energy to solve problems and to come up with new initiatives.
The advice to my stepson was to practice every day. You might become a professional soccer player, and when it really matters, you have to think about how to take a penalty. That has to be routine; otherwise, there's a good chance you'll miss.
Related articles
Show more