What can you do when you're lonely or alone at home?
During the corona lock-down, many people sit at home alone behind closed doors. Before you know it, boredom strikes and you only spend time on the couch watching TV. Below are 25 tips on what you can do when you are lonely or alone at home.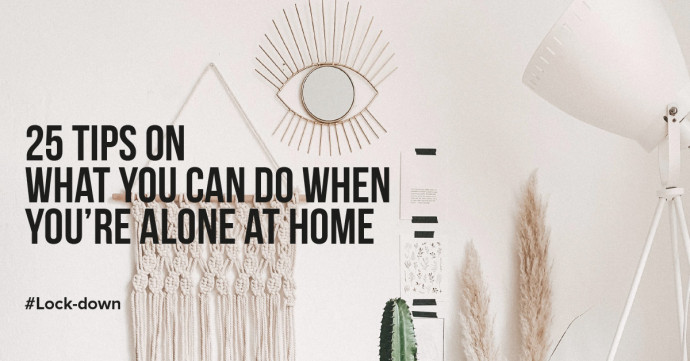 1. Lose weight and fitness exercises
If you don't have anything to do, you don't have an excuse not to go to the gym. Do a fitness workout of half an hour or hour every day and within a week you will see results.
2. Calling old friends
Call an old friend you haven't talked to in ages and ask how he's doing. You probably have more to catch up on than you think.
3. Cleaning up
Of course, your house is clean and tidy but look in the attic, in the barn or in that closet you never open. Clean up and give or throw away what you no longer need or use.
4. Clean up your computer
Your computer is probably full of files you don't need anymore. Create neat folders and archive what you want to keep. The rest you can easily throw away so you have more room for music or new photos or movies.
5. Learn a foreign language
Of course, you don't have to expect yourself to learn to speak a foreign language in a few weeks. But what you can do is to learn a few words or sentences in that language. That can always come in handy when you are on holiday or want to make things interesting at a birthday party.
6. Make the kitchen oil-free
Give the oven, your pots and pans and the inside of your kitchen cupboards a nice soak and make them oil-free. While you're at it, you can also go ahead and finally remove that dirty layer of grease from the BBQ.
7. Sorting clothes
40% of all your clothes you'll never wear again. Sort the clothes you do wear and give the rest away to someone who needs it more.
8. Projects
Make a list of all the things that still need to be done in and around the house and do at least 1 job every day. This way you are guaranteed to be finished by mid-2030 with everything that still had to be done and you never did.
9. Sorting mail and administration
All those bank statements and insurance certificates are probably somewhere in a binder. But if you just want to find that one slip, you don't know where it is. Sort all your mail and put it in binders in an orderly fashion.
10. Watch a documentary
Search YouTube for a documentary about a subject you don't know or are interested in yet. Try to keep it up for an hour and who knows, you might learn something new.
11. Washing curtains
Also, curtains need to be washed from time to time. This makes them smell better and it saves a lot of dust in the house.
12. Take a drawing, painting or writing course
You can take various free or paid drawings, painting or writing courses online. Via TheONE you can even get private lessons via a live video connection.
13. Learn to sing or write a song
Anyone can sing. Ask a singing coach to train you in this or write a song. Who knows, you might be number 1.
14. Tell someone I'm sorry
Make a list of people who you're actually need to say "I'm sorry". Then pick a random person, call that person and say you're sorry.
15. Archiving photos
Create neat folders on your computer and put all your photos by date with a description in the right folder. Don't forget to create a "favorites" folder. That's the folder with photos you'd like to see often and want to see again.
16. Learn how to cook a new dish
Google for a dish you didn't even know its name. Buy the ingredients and learn how to cook this dish. The weirder the taste, the better.
17. Meditate and do yoga
Meditation and yoga are beneficial for your overall mental and physical health. Half an hour a day is enough to feel completely reborn after just one week.
18. Stop with bad habits
Make a list of your bad habits. Choose one at random and stop doing it for 1 day. If you don't succeed, try again the next day.
19. Learn to tap jokes
Google various jokes and learn 10 by heart. Practice them in front of the mirror and try them on friends and family. Make sure you remember the five best jokes.
20. Give a webinar
Search for free webinar hosting software and create a webinar on a topic you know a lot about. Share your knowledge for free or paid and make other people happy with your knowledge.
21. Send a card
Make or buy 10 postcards and send them to the people who will be happy with them. Your neighbors, for example. The best ones are the "thank you" and "I love your" postcards.
22. Update your passwords
On average, a person has 40 passwords. By changing these regularly you reduce the risk of being hacked. Check all the accounts you have and give them a new password.
23. Learn to play chess
Chess is one of the most strategic games because you have to think several steps ahead for yourself as well as the others. Remembering all those scenarios is like gymnastics for your brain and keep your mind young. There are several online sites to play for free against the computer or someone else.
24. Update your CV
One of the most useful platforms to keep track of your CV is, of course, LinkedIn. Make sure it contains everything you have ever done and liked. You never know when it is useful to give someone insight into your background, knowledge, and skills.
25. Learn how to photograph (with your smartphone)
Smartphone photography is extremely popular. There is also plenty to photograph inside your living room and with the help of a spotlight or twilight lamp, you can create very nice effects.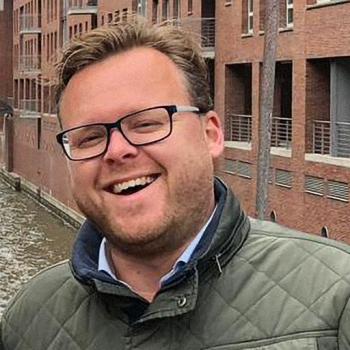 Victor Demmendal
10-04-2020 6 mins read
Related articles
Show more
187 life coaches available via live video calling
Victor Demmendal

Co-founder of TheONE

Free

Marcela Cmarkova

LifestyleCoaching

€ 1,42 pm

Frits van Noortwijk

Leadershipscoach

€ 1,25 pm

Erwin Wils

Mindset coach

€ 3,33 pm

Mursal Ahmadi

Psychologist / Coach

€ 1,25 pm

Maria Lia Dartiguelongue

Freelance Life Coach

€ 0,49 pm
Show more