If you are not sure what kind of job you like to do, a career coach from TheONE can help you make up your mind. In a 1 on 1 conversation via Live Video Interaction, a career coach helps you to discover your passion and investigates together with you the possibilities that suit your ambitions.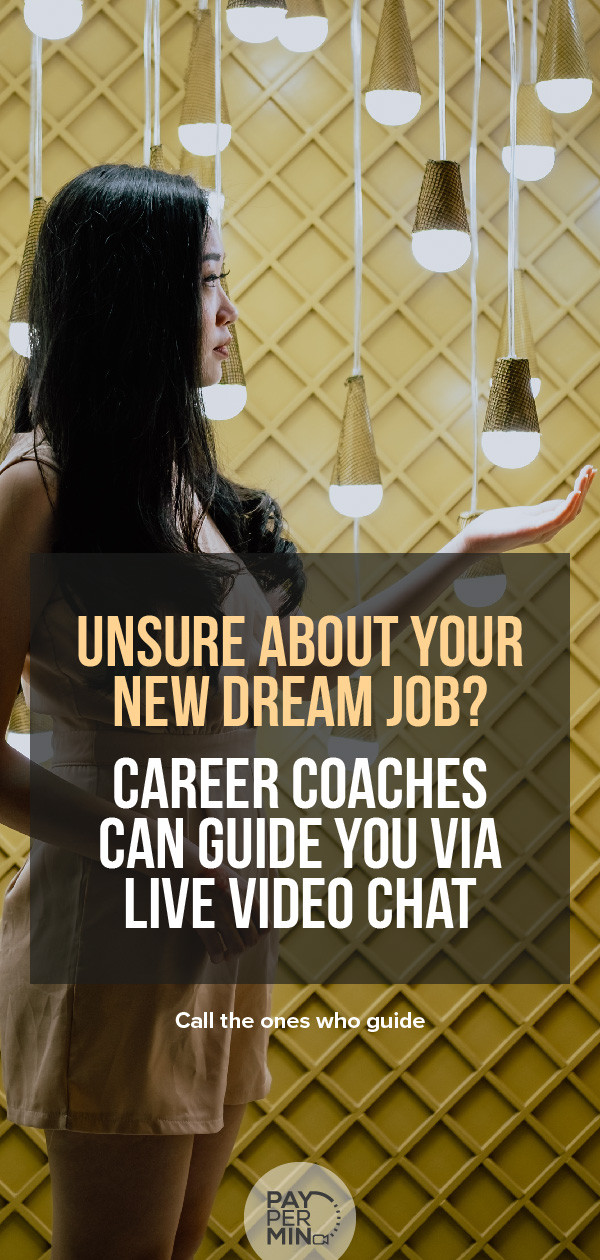 Finding a job that you really enjoy can be difficult if you have already done a lot but never had the feeling that you liked it. You may even start doubting yourself about whether there is a suitable job for you at all. Career coaches and life coaches at TheONE understand your feeling and doubt. Coaching enables you to look into the future with confidence again and to be able to make the right choices.
One of the methods our experts can use, is to make an personal SWOT analysis. This helps you to determine what your strong and weak points are. You will also look at the external opportunities and threats. This is a great way to develop your personal career strategy.
There are countless types of work. From physical labor to jobs that make your brain crack. Not every type of work suits you and maybe you do not yet have the knowledge or skills for some jobs. Many people who find it difficult to choose the right job often have doubts about whether they should learn more or choose from the jobs they are already capable of.
Studying and learning or not?
Maybe you have a passion for a profession that you are not yet skilled for. A career coach or mental coach can help you to visualize how such a job could be without actually having the job. It may be that you have created a too romantic image of that dream job and that it is quite disappointing in reality.
Misleading motives in the pursuit of a certain type of job
Humans are able to come up with a very negative or positive scenario about the future without knowing the facts. So-called prejudices then prevail and ensure that we see only one side of the coin.
Prejudices regarding a certain profession can be, for example:
Beliefs about the kind of people: e.g. Only stupid and lazy people or people who feel better than others work here.
Beliefs about the type of work: e.g. Far too heavy physical work or work where you only have meetings all day
Beliefs about the reward versus effort: e.g. A huge reward for doing almost nothing or getting paid far too little for working too hard
Beliefs about status and prestige: From that specific job you will be looked at with prestige or counter-wise
Career coaches help to filter information
By filtering the fantasy world and your prejudices from reality, it is easier to make an objective choice as to whether you really want to pursue that dream job. Retraining or learning also requires a lot of time and energy, so you want to be sure that you make a choice that feels good later on.
Mental reasons for not being able to choose a job
There are more reasons why you may find it difficult to choose the right job. They are usually mental. Sometimes it is, therefore, advisable to have a good overview of everything before you make important choices. Personal coaches can help you with this.
Three mental reasons why you find it difficult to make a choice for a new job are:
Decreased resilience which may cause self-doubt and you do not value yourself sufficiently.
Overconfidence so that you greatly overestimate your own qualities
Laziness which makes you think that everything should come to you without doing any effort for it
Via CallTheONE you can instantly call a career coach or life coach via Live Video Interaction. In a confidential conversation, you can indicate what you think causes your doubt. The coach will immediately be able to give you tips and tools to take the next step. You pay per minute with the first minute being free. Because you decide how long the conversation lasts, you only pay as much as you want.