Entrepreneurship education & questions
Are you in need of entrepreneurship education, or do you have questions to ask at successful entrepreneurs? Or do you want to become an entrepreneur, but you do not yet know where and how to start your own business?
Then it is time that you contact entrepreneurs at TheONE who can educate you or answer your questions. They work remotely via a live video calling, and if one entrepreneur does not know something, you simply call someone else. You automatically pay per minute, and the first minute is free.
Entrepreneurship education for everyone
Everyone can now easily get education about entrepreneurship. Have you been dreaming of starting your own company for ages? You don't know what steps do you need to take?
You can read the best tips of successful entrepreneurs, but the entrepreneurs at TheONE are happy to help you. Most of them own or owned a business themselves. Others have already coached or supported many other entrepreneurs.
Are you stuck with your business plan, or are you unsure whether you are ready? All help is only one push at the button away.
Questions about entrepreneurship answered by entrepreneurs
You can ask any question about entrepreneurship and can get answers from entrepreneurs. But there are as many different entrepreneurs as there are questions.
Therefore always look for the right match. On the profile of the entrepreneurs, you can see from the description and the hashtags what the entrepreneur or coach is specialized in.
The review shows how others rate the entrepreneur. If you have had contact via remote video calling, it is therefore nice if you also leave a review. You can also take a look at this article about the characteristics of successful entrepreneurs to find answers on your questions.
What can entrepreneurship education or asking questions do for you?
The benefit of entrepreneurship education or asking questions can be enormous. It does not only save you a lot of time and prevents you from making beginners mistakes. As a starting entrepreneur, many questions arise that need answers.
Do you want employees, an office, how do you get financing, or what if it doesn't work out? Questions that can make you nervous, but where other entrepreneurs can help you very well. Common questions are:
How do I get my financing settled?
Am I a good entrepreneur?
How do I write a business plan?
How do I know if my plan has a chance of success?
How do I make a budget?
When is the best time to start?
How quick can I be successful?
Entrepreneurship education or asking questions at TheONE can help you in various areas. If they don't know the answer themselves, they always have the help of other business coaches within TheONE. And if not for sure they know some else within their network who can help you.
Successful entrepreneurs are curious
One of the characteristics of seasoned entrepreneurs is that they are extremely curious. They ask everyone about everything. Via CallTheONE, you can show how curious you are by remote calling different successful entrepreneurs. This way, your knowledge stays up to date, and you are sure that you are ready to set up your own business.
Pitfalls for starting entrepreneurs
Entrepreneur coaches can save you from a whole range of pitfalls. You cannot prevent what you do not know, but due to the knowledge and experience of entrepreneurs, you can avoid a lot of mistakes in advance.
Many of the beginner's mistakes made by entrepreneurs include:
A much too optimistic or pessimistic budget
A confused and incoherent business plan
Wrong spendings or product development priorities
Work with the wrong people
Legally, things are not in place
With the remote advice of entrepreneurs at CallTheONE, you can prevent these beginner mistakes. It is only a small investment because you only pay as long as the call lasts. Remember that you will benefit from some advice throughout your life. That is often worth investing in.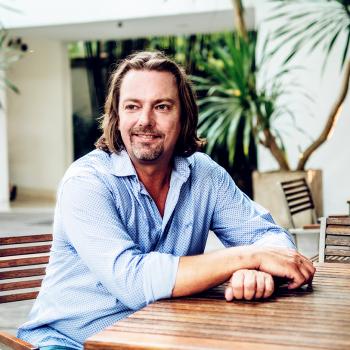 Ben Steenstra
4 mins read
Related articles
Show more
68 business coaches and mentors available
Maria Lia Dartiguelongue

Freelance Life Coach

€ 0,49 pm

Frits van Noortwijk

Leadershipscoach

€ 1,25 pm

Wassili Zafiris

Coaching, Training

€ 3,33 pm

Fabian Aardoom

Serial entrepreneur

€ 2,00 pm

Rolland Ady

Entrepreneur

€ 0,37 pm

Diyanah Amran

Entrepreneur

€ 0,15 pm
Show more