Executive Coaching services for CEOs & entrepreneurs
Executive coaching services are designed to fully unlock the leadership potential of entrepreneurs and CEOs. In addition, a goal and action plan can be defined to achieve desired results.
Leadership development is a complex process that requires the specialism of an executive coach. Through TheONE you can choose which executive coach suits you best and start an assessment process online via video calling. The executive coach will expose your strong and less developed skills and qualities. Based on this assessment, a coaching plan can be formulated.
What is executive coaching?
Executive coaching brings out the best leadership qualities in an entrepreneur or CEO through intensive mentoring and a coaching trajectory. Usually, several coaching sessions are needed to liberate the full potential of an entrepreneur or CEO.
During and after these sessions, the executive coach - if desired - remains available as a listening ear or advisor. The executive coach exposes the blind spots of the entrepreneur or CEO so that they can be developed. Sometimes these are qualities that have never been cultivated. It can also happen that the entrepreneur or CEO has misleading beliefs about the less developed qualities.
Example of a misleading conviction: A CEO has never received any warmth from home. He was totally alien to hugging someone or complimenting them. The softness that successful entrepreneurs and leaders sometimes need to get people involved was not developed.
Softness itself was dismissed as a weakness. According to this CEO, real leaders show no affection or empathy. According to him, compliments belonged among friends. That he had already paid a salary was a compliment he believed.
The deceptive beliefs that this CEO had been carrying for years prevented him from connecting with his direct employees. By getting to know the soft side and slowly demonstrating it, many positive side effects were created.
His team worked better together, positive and critical feedback could be given and received, and the fun on the work floor increased. This also had an impact on the CEO himself. He experienced less stress and went to work with more energy every day.
That is what executive coaching can do.
For who is executive coaching good?
Executive coaching is good for every kind of entrepreneur and CEO, from startup to seasoned serial entrepreneurs. The quality of successful entrepreneurs is their unlimited curiosity and the desire always to learn something new.
Executive coaching is a process to get even more out of yourself. No one can be excellent in every aspect. That's why most successful entrepreneurs have an executive coach in the background. They are the sparring partner to keep developing themselves.
How does the executive coaching process work?
The executive coaching process starts with an intake and an assessment. Of course, you can also contact an executive coach with very specific leadership development issues. But an assessment is always wise to get an overall picture of the developed and less developed qualities. This is because the cause of some less developed qualities is often not on the surface.
Example of a leadership issue: One entrepreneur noticed that people around him showed too little creativity and commitment. He wanted to learn how to make his team think more out-of-the-box. The question was whether the executive coach could teach him skills to achieve this in his team. He was particularly interested in the ability to manipulate and push his team more.
After the assessment, it appeared that he had never learned the ability to listen actively. He interrupted people from his team, cracked down on ideas even before someone had presented the idea and had a natural urge for sarcasm. These are not really the qualities that allow a team's creativity to flourish. There was creativity within his team, but they had given up on this creativity because of his leadership style.
Remote executive coaching via a live video connection
On TheONE, you can make use of remote executive coaching via a live video connection. This saves time and ensures that you are always in contact with your personal coach. If you contact a coach, the first minute is free. After that, you pay per minute. You can also make other price agreements yourself.
Executive coaching via a live video connection is gaining in popularity because you have the best coaches from all over the world at your disposal. You can make contact via your browser or TheONE expert app at the touch of a button.
What are the areas where an executive coach can teach you?
The number of areas in which an executive coach can teach you something is unprecedented. Not every executive coach has expertise in every area. That is why you should select the coach who best suits you. Some of the areas in which TheONE's executive coaching services have something to add are:
Make a start today to get a better version of yourself to blossom. Call TheONE you need.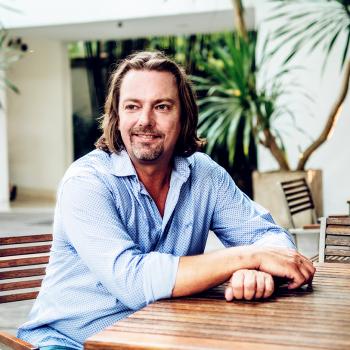 Ben Steenstra
5 mins read
Related articles
Show more
21 business coaches and mentors available
Wassili Zafiris

Coaching, Training

€ 3,33 pm

Rey Keten

Life Coach & Mentor

€ 0,83 pm

Bongani Kubheka

Business mentorship

€ 0,07 pm

Elena Seranova

serial entrepreneur

€ 1,87 pm

Tasheen Thomas

Certified Life Coach

€ 0,49 pm

Jaquelina Jimena

Guiar a mis clientes

€ 0,64 pm
Show more