Live Video Chat integration lowers after-sales costs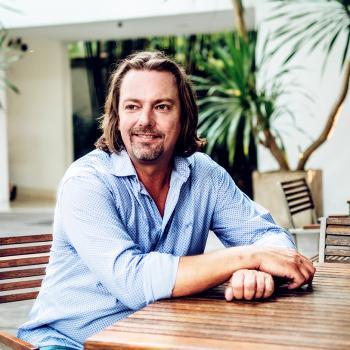 The costs of after-sales services can be significantly reduced thanks to clever use of a live video chat integration. In Europe, the cost of a call center employee varies between 49,- and 99,- dollars per hour. The price partly depends on which services are required. Each contact with a customer who has questions costs an average of 15 dollars. This is usually more than the margin made on a purchase in the retail sector.
It appears that customers who are satisfactorily helped by a call center employees are up to 5 times more inclined to make a recurring purchase within 3 months. This means that investing in a good call center quickly pays for itself, but what if you can reduce the costs per customer contact to 0.- Euro?
After-sales via Live Video Chat
An average retailer in Europe pays around 10 dollars per hour for an employee. Research shows that on average 20% of their time employees do nothing or have nothing to do during working hours. In other words, 5 employees could theoretically replace 1 call center employee if they have the right tools. Live Video Chat is a tool that can increase the efficiency of an employee and reduce the costs of after sales.
Let employees handle complaints via Live Video Chat
Customers who have a complaint can be redirected to any employee. The phone rings at all available employees who are working and the first employee to answer the call gets the customer on the line. The same can be achieved with chat or the normal phone, but Live Video Chat offers more benefits than just using the time of the employees effectively.
What are the benefits of having employees handle complaints via Live Video Chat?
If people can see each other, they are more likely to behave politely. This saves a lot of time and ensures that the conversation is about the problem rather than the frustration that consumers can experience.

Thanks to the live video chat integration, the employee can use the customer's Smartphone camera to see if, and if so, what is going on with the product that has been purchased. Minor malfunctions can be solved immediately and the customer can be helped remotely with settings or adjustments.

By helping the customer remotely via live video chat, you can avoid expensive and sometimes unnecessary shipping costs for products that turned out not to be malfunctioning at all afterward.

By seeing each other, the employee can show more empathy than via chat or a telephone. The customer will feel more comfortable with the service.

Unlike call center employees, the employees on the sales floor have the instant product knowledge and what an employee does not know, he can instantly ask one of his colleagues. The speed of answers is experienced by every customer as positive which can lead to more recurring purchases.
Letting employees answer questions via Live Video Chat
Customers have questions before they make a purchase. Despite the amount of information that can be found online on your site or via Google, some questions will remain unanswered, allowing customers to drop out. Through a chat solution or the possibility to contact you by phone, the threshold to contact is lowered, but also here live video chat integration offers more advantages.
A customer who is online and can contact an employee instantly via a live video connection can ask to remotely view products via the employee's Smartphone camera. By adding expertise to an employee's profile, the customer can choose which employee he wants to have a conversation with. The live video chat solution CallTheONE has a callback function that allows the customer to be contacted at a later time if the employee is unavailable.
What does a live video chat integration cost?
There are various solutions that can be tailored to the needs and requirements of the customer. CallTheONE has customized and standard solutions. The standard solution consists of web integration via the available (WordPress) plugin. All employee profiles can be presented on their own site free of charge. Thanks to the dashboard, the frequency, and duration of each call can be monitored and you can decide for yourself whether the customer has to pay per minute or whether it is a free call. With tailor-made solutions, the possibilities are unlimited. The convenience and added value for the customer of a live video chat integration knows no boundaries.
If you want to know more about the possibilities, do not hesitate to contact a team member of TheONE.