Project Management tips | 6 Tips to Treat Suppliers as Partners
Project management tips - As a project manager, you are in daily contact with customers, colleagues, and suppliers. It is merely part of your profession. However, how do you deal with these people? From your role as a project manager, you can use different styles that you may already use - consciously or unconsciously - that help you deal with these various stakeholders.
It may sound simple, but your customers, colleagues, and suppliers are also people. Treat them as such. Below I will briefly discuss 6 simple tips to keep the relationship with your suppliers healthy and human. They don't have to become your best friends and come to your birthday party, but they are extremely important in the results of your work. And you too will be judged on this.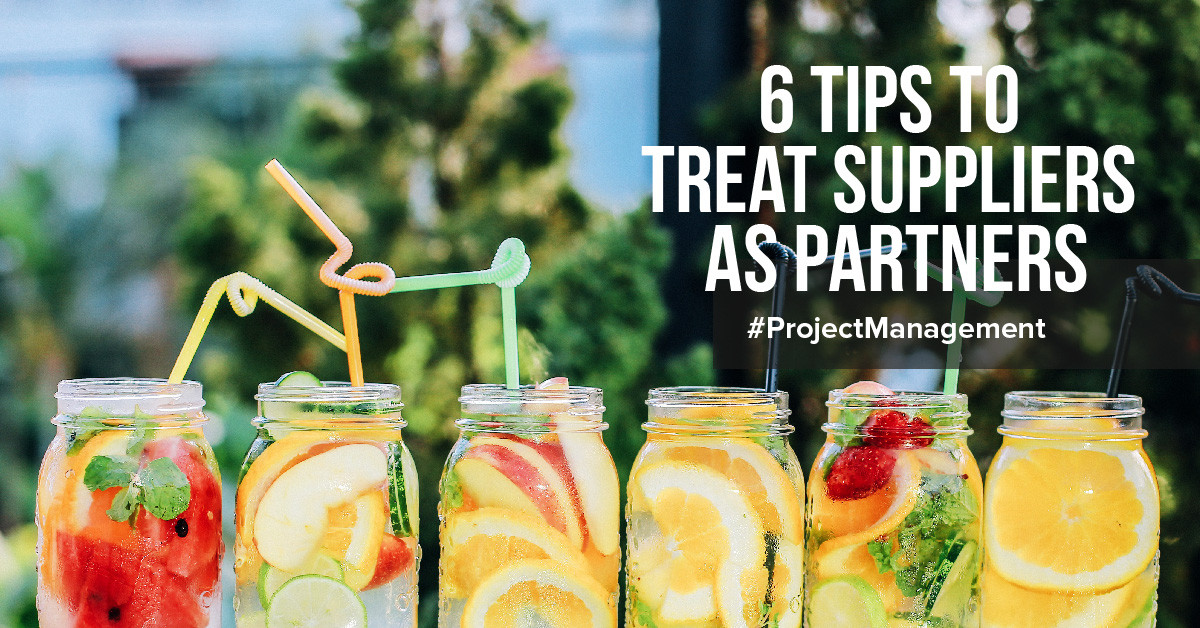 Project management tips - 1: Be selective in the choice of your suppliers
Your time is valuable, so use it effectively. It also applies in collaboration with suppliers. You can link up with many different suppliers who all provide the same products or services for your needs. You have to ask yourself whether this will help you, your organization, and possibly your client in the short and long term. Imagine that you have to buy 10,000 flyers for a sales promotion and you are going to ask for a quotation from 5 suppliers. In the end, you might save 2 cents per flyer, thus 200 euros. However, in terms of time, you may spend 2 to 3 times more by your communication with your suppliers and the follow-up. Your time also costs money, so ultimately, your organization doesn't benefit from it, and neither does the customer. Because it must also pay for your time.
The benefits of being selective
You are much more effective in your time use
Time is money too
You build a real relationship
Project management tips - 2: Cherish your suppliers
You have now been selective in choosing your suppliers. It is also up to you to build a real partnership with your supplier. If you start to see each other as partners and help each other, beautiful things will arise.
A real relationship is just like what you possibly have at home with your partner. You give to each other, you also take and above all you are in it together. My advice in your cooperation with your supplier is not to squeeze them out for every job.
Make sure that your supplier can make good money from you, but also make sure that this gives you priority. You may need something urgently, and then you want them to be inclined to do anything about it. Not only from financial gain but also a human perspective.
Project management tips - 3: Be honest and give feedback
A relationship is based on honesty, so share your challenges, concerns, wishes, and everything that you believe will help you in progress towards the results for the future. Talk to your supplier about his responsibilities if you think that something has taken too long, for example, or that you did not like the quality of something.
Also, make sure you make time in the meantime to evaluate with each other and give honest feedback. Make sure that this is constructive so that someone can really learn from this, but raw feedback is also allowed from time to time. Feedback is perception but always has a core of truth somewhere, certainly if it is signaled more often. Also, don't forget to be positive to your supplier if something went well. Everyone grows from a compliment!
Project management tips - 4: Making mistakes is allowed
Nobody is perfect, and mistakes can be made. A simple rule that I use in this is that you have to learn from mistakes and that the same error may occur again, but this is then no longer possible afterward. Then there is something fundamentally wrong with the process or the supplier. Always allow your supplier to correct his mistakes.
Project management tips - 5: Ask and learn from your suppliers
Make sure you learn from the projects that you pick up with your suppliers. You do business with them for a reason. They are the experts that you trust to work together towards the best result for your project. So ask, for example, how specific processes proceed internally at your supplier and what exactly happens there.
This way, you learn to understand your supplier better, and you also get a better insight into why certain things cost more time or money. All this will help you enormously in your projects and the results thereof.
Project management tips - 6: Live and let live
Give your supplier a healthy margin. They too, must eat and pay the bills. You have nothing if you have the best price now, but in the end, you have to find a new supplier every two months. Through long-term cooperation, everything goes faster because you learn to understand each other better and are more responsive to each other. And if something extra is needed, you will find that the supplier is always willing to help. It is partly in your interest to keep your suppliers alive through a healthy margin.
Ultimately, it's all about expertise. To increase your expertise in the field of project management and to make use of the expertise around you at your suppliers. It is said that you are never too old to learn. So if you need immediate advice on project management, for example, sign up on CallTheONE and find the expert who can support you remotely via live video calling.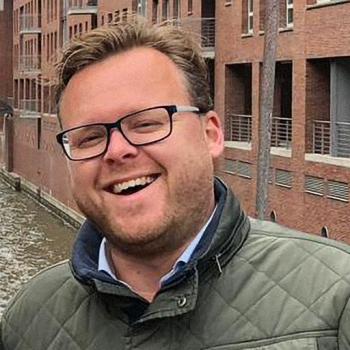 Victor Demmendal
14-04-2019 5 mins read
Related articles
Show more
43 consultants available
Robyn Keet

Business Strategist

US$ 0,53 pm

Cedric Laforge

Product manager

US$ 0,58 pm

Natalia Cieslak

Sr Product Manager/Agile Product Owner

US$ 0,06 pm

Fırat Veral

software engineer

US$ 0,55 pm

Magdalena Karkulak

Project Coordinator

US$ 0,17 pm

Juan Sanchez

Project Manager

US$ 0,08 pm
Show more