Marketing, social media or business consultants
At CallTheONE, marketing, social media, and business consultants from all over the world are willing to share their expertise with you via on-demand video calling. Find the knowledge you need and instantly call with a consultant who speaks your mother tongue.
You pay per minute and the first minute is free, so no cost before you know that you contacted the right consultant.
Why hire a marketing, social media, or business consultant?
Different marketing, social media, and business consultants have expertise in several areas. They share their knowledge with others in exchange for a (small) reward. Ask for instant help or advice. With CallTheONE you can pay per minute knowing that you never paid too much. The first minute is free, so you can first briefly get to know each other and feel if there is a match.
Beforehand, you should have a look at the reviews from a consultant on his or her profile. This way, you can see the experience of others. This way, you can be sure that you always call the right consultant.
The fields in which consultants within TheONE are active are comprehensive. The most common fields are prominent but fill in a search term, and you always have precisely the ones you are looking for.
What kind of consultants can you find within TheONE?
You can find any kind of consultant at TheONE. From Finance to PR and sales to Technology. For example:
HR consultants
PR consultants consultants
Operational consultants
Processes consultants
Research and development advisers
Strategic consultants
Software consultants
Technology consultants
E-commerce consultants
Within all of these consultant areas of expertise, dozens of sub-areas exist where a consultant can be specialized.
Reliable remote advice from a professional consultant
Someone can always present themselves better than the reality might show, and that is also the case with a consultant. Via the video calling, you can discuss your expectations. This makes sure that the consultant is reliable and has the right knowledge and skills to do the job. If you are confident, you have the right consultant; you can start your remote session.
A remote consultant via Live Video Calling
Not every consultant has to work on location. Working remote via live video calling saves travel time and workspace. With remote work via live video calling, you only pay as long as the consultation lasts.
Most consultants are freelancers, and you do not always have to make the payment via TheONE. You can also contact a specific consultant to ask if he or she can do a particular job without using TheONE.
Affordable consultants for startups or projects
As a startup, you probably need much advice from consultants. To make their service affordable, they work remotely. If you need help with projects, it's also affordable. The CallTheONE platform is there to bring together supply and demand in the area of - among other areas - consultancy. You can easily find the right consultant and get to know each other thanks to video calling.
What are the benefits of the consultants on CallTheONE?
Unlimited services of consultants from all over the world
Always a consultant who has the right knowledge and skills
Getting acquainted via live video calling
A short question costs no more than the duration of the conversation
Only a consultation if you need it and when it suits you
What business consultants do
Business consultants temporarily offer their knowledge and experience in exchange for a fee. You can ask them any kind of task or assistance depending on their skills. Most popular consultants nowadays are marketing, social media, and business consultants.
CallTheONE helps you to find the right consultant without significant expenses. Call now with your professional consultant via Live Video Calling and get the right expertise.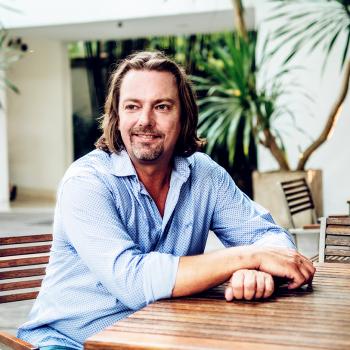 Ben Steenstra
24-03-2021 4 mins read
Related articles
Show more
Related Consultants
Andreas Weishaupt

Business consultant

€ 0,17 pm

Tim Rice

Online Consultant

€ 0,34 pm

Asya Kardzhaliyska

trainee optical consultant

€ 0,05 pm

Thim Alvestad

IT Consultant

€ 0,07 pm

Mohamed Shaalan

YouTube Consultant

€ 1,37 pm

Tshidi Mamabolo

Sales Consultant

€ 0,07 pm
Show more