Find clients as a freelancer during the coronavirus epidemic
The coronavirus epidemic is hitting many freelancers hard. If you already had a project, you are usually no longer welcome at the client's office. A spontaneous visit to a couple of old clients to angling for new business is out of the question. It's time to find new ways to keep on working. What can you do?
1. Make yourself even more visible online
It's just as hard for you to find customers as it is for them to find you. If all goes well, you already have a well-filled LinkedIn and TheONE Profile. Besides that, you will hopefully be active on the different freelance sites and use Facebook, Instagram, and Pinterest. But there is so much more.
It is also useful to fill your own site with more content. Google is full of content, and this way, you will be found sooner.
2. Write blog posts about your expertise so customers can find you
Customers are always looking for people who know what they're talking about. If you can demonstrate with articles how much expertise you have in a particular field, this will stand out. There are plenty of free platforms on which you can post your expertise. Think, for example, of Medium, but also TheONE usually accepts well written, substantive, and unique guest blog posts.
3. Stop wasting time on social media posts
It' s great fun to see the many likes of friends and acquaintances on social media, but that doesn't do you any good. A complete waste of time. If you have little or no work, look for it outside your existing network. Your own network knows where to find you when they need you. And if you already post on social media, be honest and just ask your own network for work.
4. Study more with the time you have available
Nobody's ever finished learning, and if you have less work, study some more. Immerse yourself in a part of your profession or learn something completely new. This can be done via textbooks, via Google, but also by calling a stranger via TheONE. There are online experts in almost every field imaginable worldwide who are happy to share their knowledge with you. You call them via video calls and only pay for the minutes you call. The first minute is always free, by the way.
The knowledge you gain can be converted into a guest blog or put into practice at your next client.
5. Give a free or paid webinar
Webinars are becoming more and more popular. It is partly because it is becoming easier and easier to get a large audience. Besides, most platforms offer your first webinar hosting free of charge. At TheONE Webinar, you even get 3 hours of free hosting per month, and if you want unlimited, it only costs 9.99 per month.
Webinars are perfect for finding new customers and for customer loyalty. You can share all your expertise at your own pace and engage people on the subject you know something about.
Ring up old friends you haven't spoken to in a long time
Most people have time left now. That means they're easier to reach. Call an old friend and talk to him about what's on your mind. Maybe he needs your services or knows someone who's waiting for you. It's no shame to ask for help, and if it doesn't work out, at least you'll have made your social network richer again.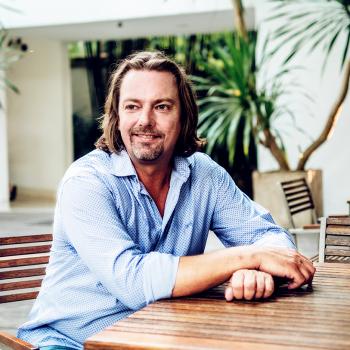 Ben Steenstra
16-03-2020 3 mins read
Related articles
Show more
68 online marketing specialists available
Nicci Severens

SEO writer

US$ 0,10 pm

Glenn van den Bosch

Photographer, editor, writer & entrepeneur

US$ 0,30 pm

Izrrael Sandrea

Digital Marketing

US$ 2,37 pm

Jose W.

Digital marketing

US$ 2,96 pm

Rick De Vlieger

Online marketeer

US$ 3,25 pm

Wesley Kelder

Health & Marketing

US$ 1,97 pm
Show more