Online freelance market researchers
When setting up a business plan or a marketing plan, it is wise to do market research first. You can do such market research yourself, but there are people who can do it faster and better. Online freelance market researchers at TheONE are experts in finding information that gives you more insight into, for example, the competition, the market, or the purchasing behavior of your potential customers.
The advantage of an external online freelance market researcher is that the research is completely independent. If you conduct your own market research, you will soon find that you are looking for evidence for your own assumptions. The external market researcher only looks at the information available and then comes up with assumptions and conclusions.
Read on to discover what market research is and how researchers work.
How do you set up market research?
Every market research starts with a clear question. For example, which competitors are active in a company's market. Or which threats from the market a company can foresee.
The more specific the question, the simpler the market research. Experienced freelance market researchers know how to ask the right questions in order to come to a clear assignment formulation.
How do you conduct market research?
Thanks to the internet you can find almost all the information you are looking for online. But sometimes surveys or one-on-one interviews are used. The latter is very labor-intensive and requires good preparation.
If you want to measure perceptions about a certain price point or want to know what people think something looks like or what they think it tastes like, you won't end up with a 1-on-1 interview. You will have to find a test group that is willing to participate.
When do you need a market survey?
You need market research if there are many uncertain factors on the basis of which you make your business choices. You can know so much about the market or marketing, but often that's not enough.
Especially when you are dealing with external stakeholders such as banks or investors, it is useful to support your choices with market research.
Frequently made mistakes in market research
Conducting thorough market research requires some experience. Mistakes are made easily and if you want to draw conclusions from a market survey this can be dangerous.
There is a well-known anecdote that Henry Ford did not like market research. The same is said of Apple founder Steve Jobs. If Henry Ford would ask his target group what they need, the answer would be: "faster horses". They were not yet familiar with the concept and advantages of a car and therefore could not answer the question correctly.
The most common mistake in thorough market research is therefore the phrasing of the question. Open questions often give too open answers and closed questions provide too obvious answers. Questions can also be misleading and can inadvertently force the desired answers to be given.
An example of this is: "Do you also like the smell of product X?
The majority will confirm this out of courtesy. However, the question "What does product X smell like?" does not give the desired result either, as the answer may be: "Product X smells like roses."
With this, you don't know whether the product smells good or not. A better question would be: "Rate the smell of product X in a scale 1 to 5. 1 is very unpleasant and 5 is very pleasant.
Another common mistake is to take market research as 100% truth. Even the best freelance online market researcher can't do flawless research. It always remains an indication and a snapshot.
In 1999 a market research into the need for a mobile phone was started in the Netherlands. 95% of the participants did not see the need for a mobile phone. Some 40% were even opposed to walking on the streets with a mobile phone. Less than a year later, 83% of the Dutch had a mobile phone.
What is the use of a market survey?
People who are very pragmatic generally enjoy doing a lot of market surveys. But the example of Dutch research into the use of mobile phones shows that you can't just draw conclusions from it.
Market research is best seen as additional information on which to base your choices. In addition to the research, your own vision, mission, and even your feeling for the market is at least as important. There are many examples where market research showed that something would never be a total failure or a huge success and were the opposite turned out to be true.
Hiring a freelance online market researcher is most often done when creating a SWOT, purchasing behavior, or a competition analysis. Especially if you are a start-up, investors will ask for substantiation of your plans. An externally conducted market research can help.
However, the question always remains as to what you are going to do with the research. A shoe brand once carried out research in a poor African country into the need for shoes. When the market research was completed, the conclusion was that there would be no market because hardly anyone walked on shoes. A smart marketing manager remarked that there would be a huge market. Precisely because hardly anyone was wearing shoes yet.
Would you like to have a market survey conducted? Contact an online freelance market researcher via TheONE. There is always someone available if you contact them via live video calling and the first minute is free of charge.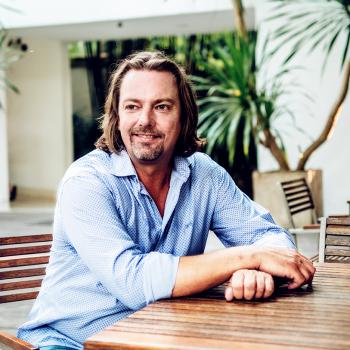 Ben Steenstra
5 mins read
Related articles
Show more
28 market researchers available
Robyn Keet

Business Strategist

US$ 0,53 pm

Miroszlav Lakatos

Master in Management

US$ 0,29 pm

Amaka Onwodi

research, Studying

US$ 0,24 pm

Zita Dusa

Content | Research

US$ 0,85 pm

Natasha Banga

Research Assistant

US$ 0,08 pm
Show more