Brainstorm Talents
Are you looking for a new angle for a campaign, a brand or product name or are you looking for inspiration for a fun event? Creative brainstorm talents on CallTheONE are available 24/7 to think along with you. You call them in via our live video connection and they are immediately ready to brainstorm with you.
You don't have to use expensive agencies to get fresh and new insights. At The ONE, you can find your own brainstorming talents and pay per minute for as long as you want. They're all over the world so if you don't have local knowledge, the brainstorm talents can tell you exactly what you wanna know.
Some people are so creative that they come up after a small briefing on the subject with hundreds of new angles. Ideas that you might never have thought of yourself because you might be stuck in the subject and they might be completely out of it. Creativity is the art of looking at a situation, subject or theme from a completely new perspective.
Brainstorm talents to hire | What's in it for you?
You probably know the most about the subject you want to effectively brainstorm about. By enriching yourself with new insights from outside, you can be inspired to improve your own idea or to do something completely new.

With The ONE you only pay as long as you find it valuable. You pay per minute, so not a minute too much!
These are some of the advantages of brainstorming with talents via The ONE
They're often unaffected by any preconceptions
They can be impulsive and challenging
They can come up with approaches you never thought of yourself
Together you know more than you do alone
They can contribute knowledge about their field of expertise or living environment.
Brainstorming with strangers | Is it effective?
You can lose a lot of time with nonsensical input from someone who only tells, gives suggestions and ideas and can't listen. That's not a brainstorming talent, that's an ego tripper. Brainstorm talents think along constructively, need only a few words to understand what meaningful input is and come up with inspiring solutions.

To ensure that you hire the right brainstorm creatively from The ONE, we have made it easy for you.
The first minute is free.
On their profile you can see what their expertise is
Mutual ratings indicate the findings of others
You can disconnect if you see no more added value. (It's nice to explain why there is no more added value)
Brainstorming through The ONE | Who will own the idea?
You pay automatically per minute. What you pay for is yours. The brainstormer of The ONE agrees to contribute to a process for you. Of course, this is only the case for an idea. Not for the other agreements you make among each other, such as for the shooting of photos, sketches, writing texts or other results that are the result of effects that are not the direct result of the brainstorm.
Do you want new inspiration from a brainstorm and ideas talent? Call now. Available 24/7.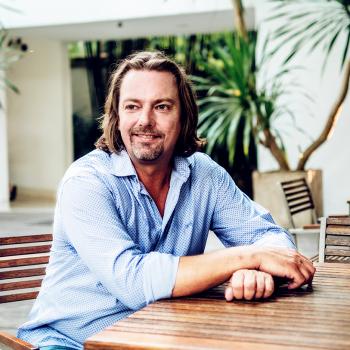 Ben Steenstra
3 mins read
Related articles
Show more
19 creatives available
Robyn Keet

Business Strategist

€ 0,44 pm

Toree M

Freelancer

€ 0,25 pm

Amelia Bester

Event Manager

€ 0,07 pm

Diogo Ferreira

Freelancer/Bartender

€ 1,25 pm

Alberto Folini

Marketeer

€ 0,21 pm

Antony Buonomo

Designing, writing

€ 0,49 pm
Show more