Best Pubs and Clubs in Budapest
If you are in Budapest and looking for the nightlife scene you need to be in Erzsebetvaros (VII. District).
This is where most of the hip pubs, ruin pubs, clubs, Hungarian restaurants, and shops can be found. Erzsebetvaros used to be part of the Jewish ghetto and the Synagogue is also located here.
Of course, there are also other districts with great pubs and clubs, therefore, this guide will include spots outside of the city center as well. Before you dive into the Budapest night scene all you have to decide is the vibe you are looking for. Funky? Techno? Chill? Rock? You can find all of these in the vibrant party scene of Budapest.
5 Best Pubs in Budapest
1 . Fekete Kutya (Budapest, Dob u. 31, 1074 Hungary). Fekete Kutya e.g. Black Dog is a dog-friendly small pub in the heart of Erzsebetvaros. Fekete Kutya offers daily menus depending on the season and a fixed variety of tapas.
If you want to have a quality cold beer with some Hungarian sausage bites, cottage cheese, pita, and veggies this is the place to be. Some of the beers are a bit pricier but if you want a cheaper, regular lager you can also find that. Highly recommended with always nice and helpful staff.
Opening Times:
Mon - Wed 17:00 – 01:00
Thu - Sat 17:00 – 02:00
Sun 12:00 – 00:00
2. Koleves Kert & Restaurant (Budapest, Kazinczy u. 37, 1075 Hungary). One side of Koleves is a pub with a huge garden while the other side is a restaurant. Koleves offers cheap daily menus for lunch and also has a fixed menu with many delicious dishes. The garden part has a really nice summery vibe with its colorful tables and chairs. Great place, convenient location for food or drinks, and friendly service.
Opening Times:
3. Úri Muri (Budapest, Wesselényi u. 19, 1077 Hungary). This pub is located in the 'bar street' of Budapest where you can find a surprising number of bars and restaurants. Uri Muri is a pretty laid back one with mostly Hungarian tap beers, wines, and lots of spirits.
This pub made it to the list mostly due to one of the cocktails they offer. The cocktail is called "Kalasnyikov" and is served in a shot glass. Kalasnyikov is made of a shot of vodka, on top of that a slice of lime with some brown sugar on top and the bartender pours Stroh rum on top of the lime then lights it up. Drink 2-3 from this and you're fine for the night.
Opening Times:
Ask a local resident of Budapest a question via live video calling
Instant contact with a local via live video calling
3178 people already signed up to share local information
Pay per minute and the first minute is always free
4. Kozpont (Budapest, Madách Imre út 5, 1075 Hungary) is located on Madach Square which in the past few years became the unofficial meeting point of all the cool youngsters of Hungary. It doesn't matter if it's summer or winter groups of people will stand in front of the bars on this square and discuss the meaning of life. Or rather just smoke and have fun.
Point is Kozpont is one the main meeting place for young Hungarians where you can have nice drinks and conservations. From time to time they even have DJ's playing cool records inside and due to its convenient location in 5-10 minutes, you can find good clubs nearby.
Opening Times:
5. Nappali Kavehaz (Budapest, Vasvári Pál u. 3, 1061 Hungary) is one of the more relaxing pubs on the list. Nappali Kavehaz has a disturbing amount of different spirits so if you are looking for the hard stuff this is the place to be. If you only want a nice coffee or beer they also offer that in a friendly atmosphere with polite service.
Opening Times:
5 Best Clubs in Budapest
Most pubs stay open pretty late but if you feel like continuing your night in a club Erzsebetvaros has those as well. If you're looking for the underground techno scene of the city you must visit Larm.
1. Larm (Budapest, Akácfa u. 51, 1073 Hungary) is THE club to be if you like dark rooms with Berlin-style banging techno. The dancefloor is small so be prepared to sweat a lot and have the occasional bump ins with strangers. Other than that great place, great sound system, and great techno.
2. Akvarium (Budapest, Erzsébet tér 12, 1051 Hungary). If you're looking for a more commercial club Akvarium is your place to be. Akvarium offers a lot of different events music-wise ranging from classical to folk to techno. It's a big club with multiple rooms and bars in it.
3. Budapest Park (Budapest, Soroksári út 60, 1095 Hungary) is another must-visit. Budapest Park is located a bit out of the city center but if you want to listen to live music Budapest Park offers the best line-up.
It's a huge outside venue with different stages, bars, and even food trucks. During summertime, it is also a great place to just chill and have a few drinks. After concerts, they also offer afterparties where you can dance away the night.
4. A38 Ship (Budapest, Petőfi híd, 1117 Hungary) A38 is a ship that contains a restaurant, bar, and venue hall. In the venue hall, there are parties every weekend with great line-ups.
Another big advantage of this place is the amazing view from the boat over the city. Music-wise the line-up is diverse since they organize concerts and parties as well. If you are not in the mood to party it is worth visiting the boat for lunch or dinner as well.
5. Toldi Club (Budapest, Bajcsy-Zsilinszky út 36-38, 1054 Hungary) is the ultimate hipster club of Budapest. Toldi also functions as a cinema, bar, and during the night a club. They don't organize parties as often as they used to but when they do it's usually good music with a cool atmosphere.
Disclaimer: If you are looking for the full Berlin-style underground techno experience familiarize yourself with local legislation regarding the use of substances. AND do not buy anything on the street!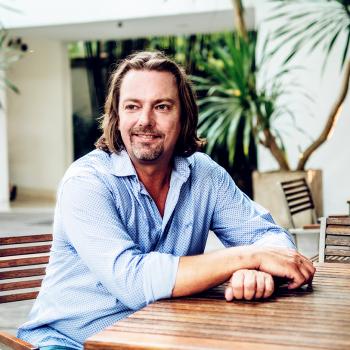 Ben Steenstra
6 mins read
Related articles
Show more
10 local guides in Budapest available
Csaba Magyar

Full stack web dev

Free

Monisha Doley

Life coach, author

€ 0,74 pm

Imtisunep Longchar

practising the piano!

€ 0,42 pm

Samara Almeida

Industrial Engineer

€ 0,12 pm

Lucia Diaz Gomez

Human Resources!

€ 0,17 pm

Marrac Miller

Freelancer

€ 0,12 pm
Show more