Local Guides in Budapest
If you are planning to visit Budapest as a tourist, you need to be well prepared. You can do this by spending hours on Google, but you can also choose the convenience of calling a local resident. He or she will tell you exactly where to find the best places in the city. From museums to parks and from wine bars to romantic restaurants. Who knows better than a local?
The cultural capital of Europe
Budapest is seen by some as the cultural capital of Europe. Its history, buildings, parks, and art show the remains of various occupations. The Turkish influences are strongest in, for example, the Gellért bathhouse.
The capital of Hungary suffered years under a strict communist regime, but today there is not much of that to be seen. Since the fall of the wall in 1989, the city has developed into a modern metropolis where it is brimming with life.
Walking or cycling in Budapest
Budapest is very passable for a walk or bike ride. There are many cycle paths and all tourist locations are easily accessible. We even have mapped out a walking route for you. This allows you to see the most beautiful sightseeing buildings in half a day and gives you a lot of background information.
Hungarian wines like the Tokaj
Not many people think about it, but Budapest - or rather Hungary - has many different kinds of wines. The most famous is the sweet dessert wine Tokaj. But also the white and red wine can taste very good with a typical Hungarian meal.
Ask a local resident of Budapest a question via live video calling
Instant contact with a local via live video calling
3438 people already signed up to share local information
Pay per minute and the first minute is always free
What can you ask a local?
Local residents of Budapest are online to answer all your questions about Budapest. Whether it's about safety, good food, or fun nightlife, you can contact them directly. But even as an expat, the help of a local Budapest resident can be useful.
Viewing houses in Budapest
The residents of Budapest on TheONE can help expatriates to find a suitable home. They know the best neighborhood to live in and know the local prices. They can even view property for you while you look along from a distance. You call them on their Smartphone via TheONE and watch through their Smartphone camera.
Safety and care in Budapest
Something can always happen when you're traveling. Then it's nice if you have a local contact who you can trust. The local resident at TheONE speaks the language and that often makes things a lot easier. For example, if you have to report to the police or suddenly have to go to the hospital. So make sure you have your TheONE expert App installed on your Smartphone so that you can always call someone when you need to.
Find the best restaurants in Budapest
Budapest is famous because of its multicultural and typical Hungarian restaurants. You can have your diner next to the Donau on a terras or you can walk into the city center and find a typical Hungarian restaurant. Some have live music and others are specialized in great Hungarian wines.
The best clubs and pubs in Budapest
Since the fall of the wall in 1989, the city has developed into a modern metropolis where it is brimming with life. If you would like to know more about the nightlife scene of Budapest go to this article where one of our local guides shared her must-see pubs and clubs.
Photo tours in Budapest
Budapest is ideal for taking pictures while walking. This can be done under supervision or independently. The center is full of places where you can take the best photos. You can ask the guides at TheONE to come along and show those places. They know exactly where to go for the perfect picture.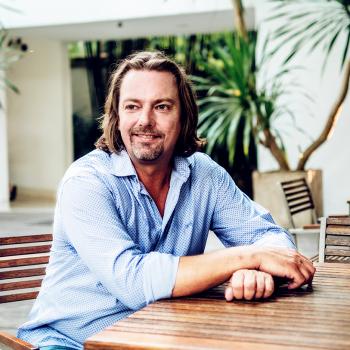 Ben Steenstra
4 mins read
Related articles
Show more
10 local guides in Budapest available
Csaba Magyar

Full stack web dev

Free

Monisha Doley

Life coach, author

CA$ 1,06 pm

Imtisunep Longchar

practising the piano!

CA$ 0,60 pm

Samara Almeida

Industrial Engineer

CA$ 0,17 pm

Lucia Diaz Gomez

Human Resources!

CA$ 0,25 pm

Marrac Miller

Freelancer

CA$ 0,17 pm
Show more