The 20 best markets in Amsterdam
Read all about the 20 best markets in Amsterdam. And if you have any questions related to any of these or other local markets in Amsterdam, just contact one of the residents of Amsterdam via live video calling.
1. The Albert Cuyp market
Open from Monday to Saturday from 9 a.m. to 6 p.m.
This street market is located in Oud-Zuid and is named after the Dutch painter Albert Cuyp who lived in the 17th century. At the end of 1800, the Albert Cuyp was a wild gathering of street vendors and rolling shops. Because of the great attractiveness of everything that was offered for sale, the local authority decided in 1905 to transform the chaos into a market.
At first, the market was only held on Saturdays to make the street accessible again, but soon it became a market that was open Monday through Saturday. Today the street is completely closed to traffic when the market is open.
The Albert Cuyp market is not only the oldest in Amsterdam, but it is also the most popular and multicultural market. It sells everything from fresh vegetables, fruit, and fish to furniture, clothing, and electronics. The market stallholders come from all over the world, which makes this market one of the most characteristic markets in the Netherlands.
At the market, you will find charming cafes and restaurants in different places. But most special for tourists is the famous fresh syrup waffles. It is a Dutch delicacy of 2 thin, freshly made warm waffles with syrup in between.
2. The Amstelveld market
Open on Monday from 9 a.m. to 3 p.m.
Traditionally this was a market where poultry was sold, but due to lack of demand, the most beautiful plants and flowers are now offered. It is a small but cozy market on a typical Amsterdam square with a rich history.
Next to the market is a cozy restaurant, and there is a commonly used jeu de boule court and soccer field. Occasionally there is also an antique market, and during public holidays there is often a large stage with free performances by various artists placed.
Ask a local resident of Amsterdam a question via live video calling
Instant contact with a local via live video calling
3438 people already signed up to share local information
Pay per minute and the first minute is always free
3. The Belgium square market
Open once a month on Saturdays
The shopping mall on Belgiumplein slowly fell into decline, resulting in a lot of vacancies, and it was no longer a pleasant place to shop. That is why the local authority of Amsterdam decided to experiment with a monthly organic market. Because of its success, the market was granted a 5-year license in 2019. The offer of the Belgiumplein market consists mainly of organic food.
4. Bos and Lommerplein market
Open from Tuesday to Saturday from 9 a.m. to 6 p.m.
The Bos en Lommerplein was designed in 1939, and the surrounding streets are all named after famous books and plays. The name comes from the farm that was demolished to create the square.
With approximately 120 market stalls, the Bos en Lommermarkt is a varied multi-cultural market with a wide variety of offers.
5. The Flower Market
Open from Monday to Saturday from 9 a.m. to 5 p.m. and on Sunday from 9 a.m. to 5.30 p.m.
When you think of Holland, you think of Tulips, and they can be found in all sorts, colors, and sizes on the Flower Market. This market was created in 1862 when several boats gathered in the Amsterdam canals in one place to sell their trees and plants.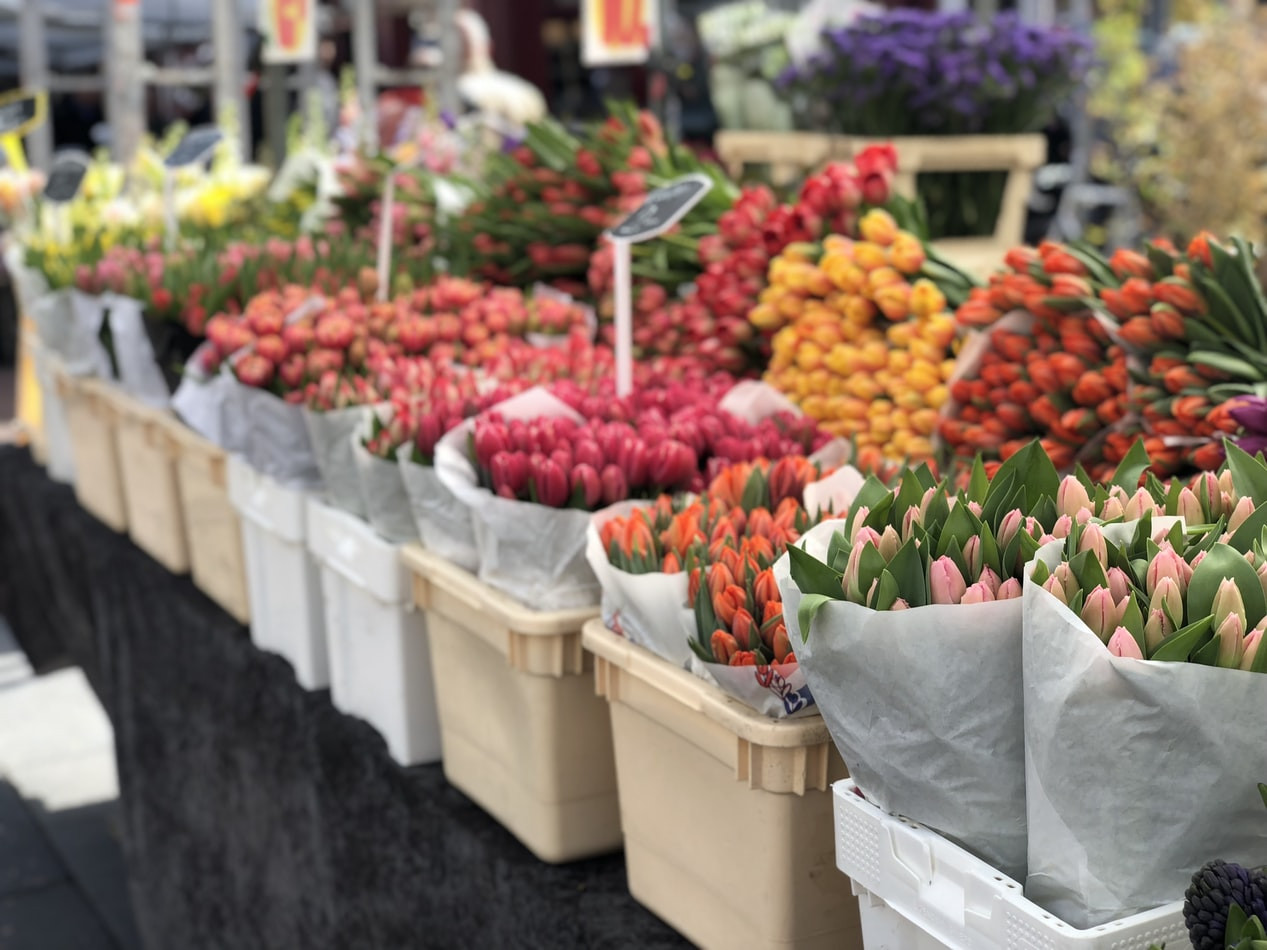 Therefore, the market has become the largest floating market in Europe. It was not until the 1960s that the supply of trees and plants was replaced by flowers, seeds, and even plant-based food.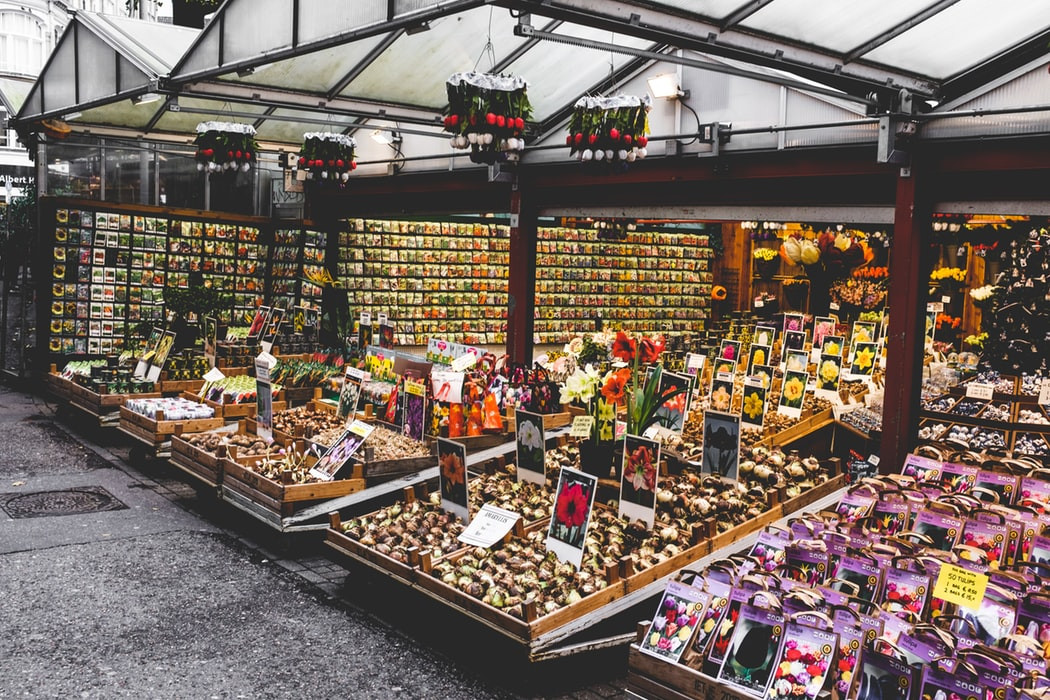 The assortment changes every season, and even the locals come here to buy their flowers and plants. Tourists buy a lot of tulip bulbs that can be planted at home. Just like everywhere in Amsterdam, there are also legal (hemp) seeds for sale.
6. The Spui Book Market
Open on every Friday from 10 a.m. to 6 p.m.
The Spui Book Market is a national and international phenomenon for every book lover. In addition to a special and varied range of (second-hand) books on various subjects, there are also special posters, pamphlets, and prints on offer.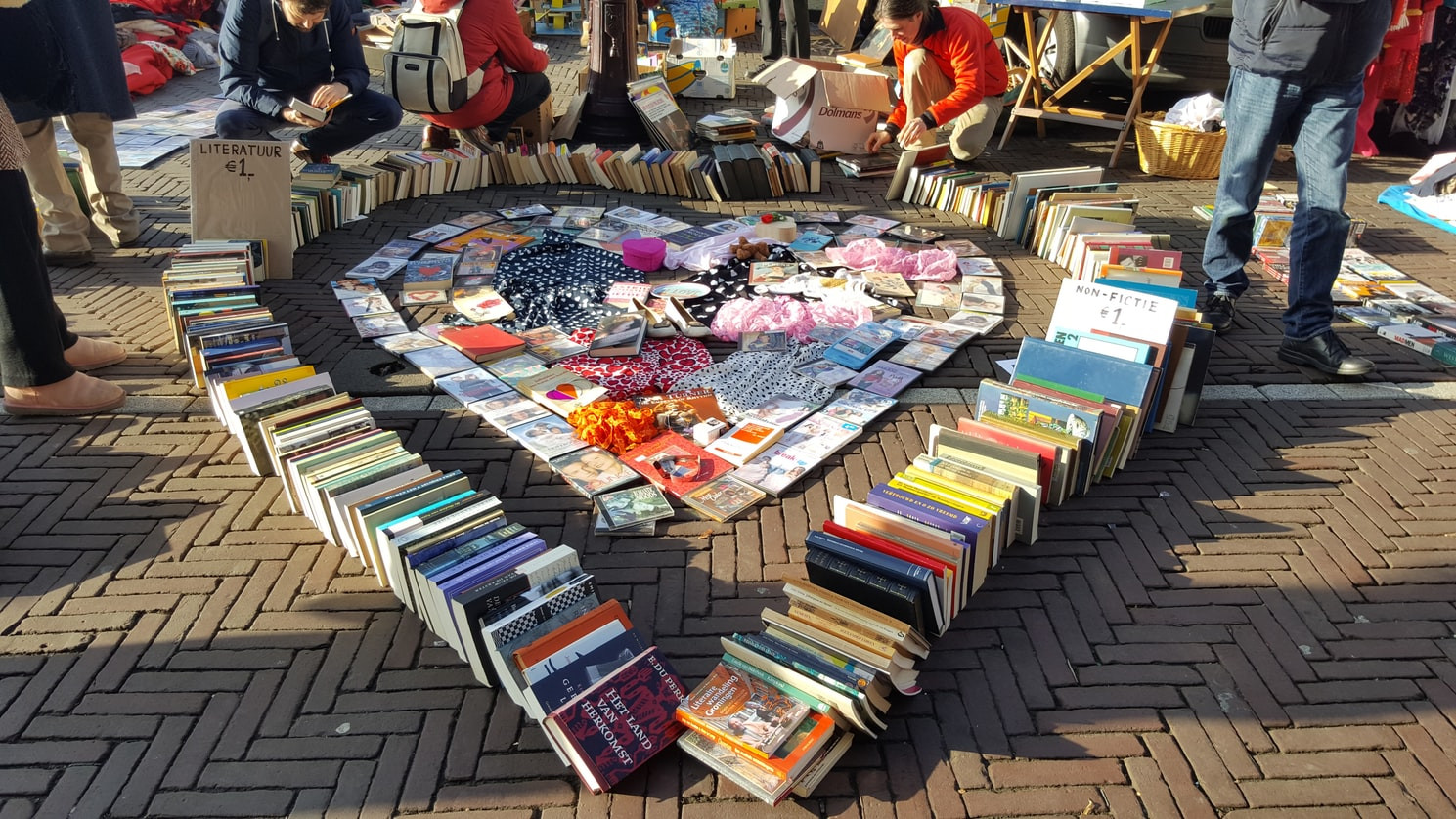 Various bookshops have been presenting their offerings every Friday for more than 20 years, and because of their enormous knowledge of books, you can ask them anything you want.
7. The Dapper Market
Open every Monday to Saturday from 9 a.m. to 5 p.m.
The Dapper Market is next to the Albert Cuyp market, one of the oldest and most cozy markets in Amsterdam. The offer varies from fresh fruit, fresh vegetables, and fish to colorful fabrics, furniture, and electronics. Not only the beautiful buildings but also the cozy cafes and terraces make it a pleasure to be.
The Dappermarkt was voted the best market in the Netherlands in 2006 and 2007.
8. Haarlemmerplein Farmers' Market
Open every Wednesday from 10 a.m. to 5 p.m.
The Farmers' Market on the Haarlemmerplein owes its name to the many local farmers who offer their products. You can buy all kinds of bread, vegetables, fruit, and flowers, but also meat and fresh fish are offered. Almost all suppliers grow their products organically, and they have a lot of knowledge about their products and how to prepare them.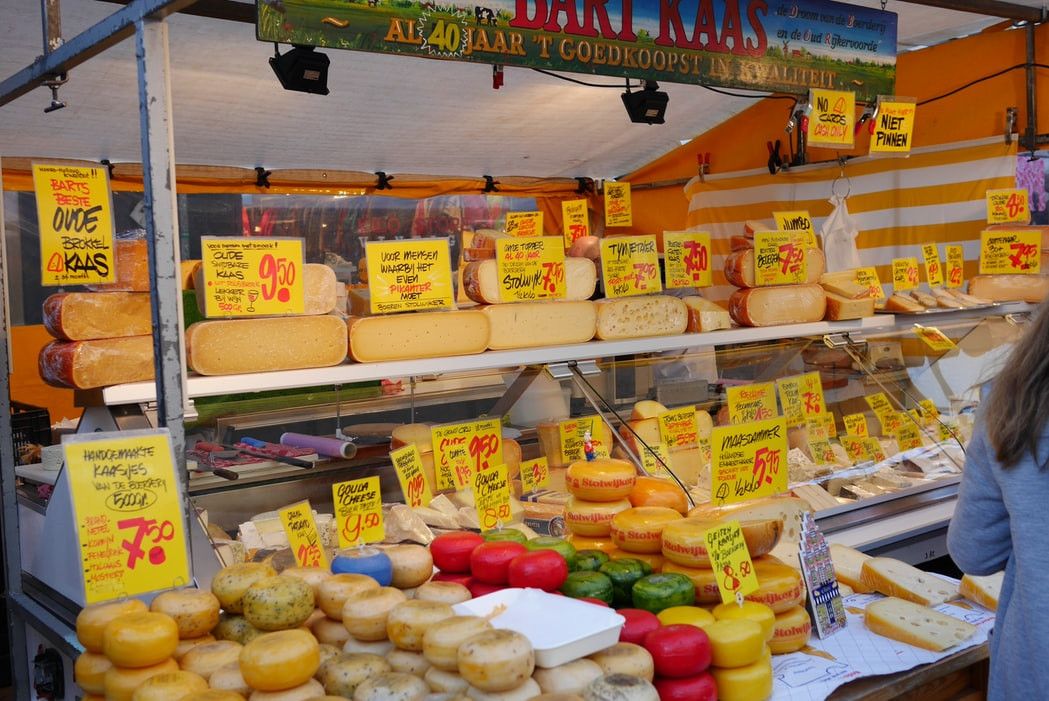 9. The Foodtrucks on the Ten Katemarkt
Open every Thursday from 4 p.m. to 9 p.m.
For those who can't choose what they want to eat, the Foodtrucks at the Ten Katemarkt are a godsend. From Vietnamese spring rolls to Mexican delicacies, there is something for everyone. Not a lot of luxury, but a lot of variety, appearance, and conviviality.
10 The Lapjesmarkt in the Westerstraat
Open every Monday from 9 a.m. to 1 p.m.
Just around the corner from the Noordermarkt is the largest and oldest textile market in the Netherlands, called the Lapjesmarkt. The name comes from the composition of the two words "lapjes" and "market". "Lapjes" is the Dutch word for small pieces of fabric remnants that were used to make clothes. Poor people who weren't able to buy a large piece of fabric make new clothes out of different "lapjes" or they used them to repair their old clothes.
11. The Linden Market
Open every Friday from 9 a.m. to 4 p.m.
The Lindenmarkt has been in existence for 120 years and, with 232 market stalls, is one of the larger markets in Amsterdam. In addition to its varied offer, the Lindenmarkt is a popular place to visit, thanks to the surrounding cafés and restaurants.
On the Lindenmarkt, you will find real locals who offer their goods for sale. You'll hear a lot of yelling from market vendors who want to overwhelm their neighbors.
12. Local Goods Market De Hallen
Open every Friday between 12 p.m.. to 6 p.m.
This unique location offers a range of real, local products made in and around Amsterdam. From road bikes to puzzles and from books to electronics. Each time there is a different offer, and if you are tired, you can walk straight to the Food Halls where you can find every dish you like.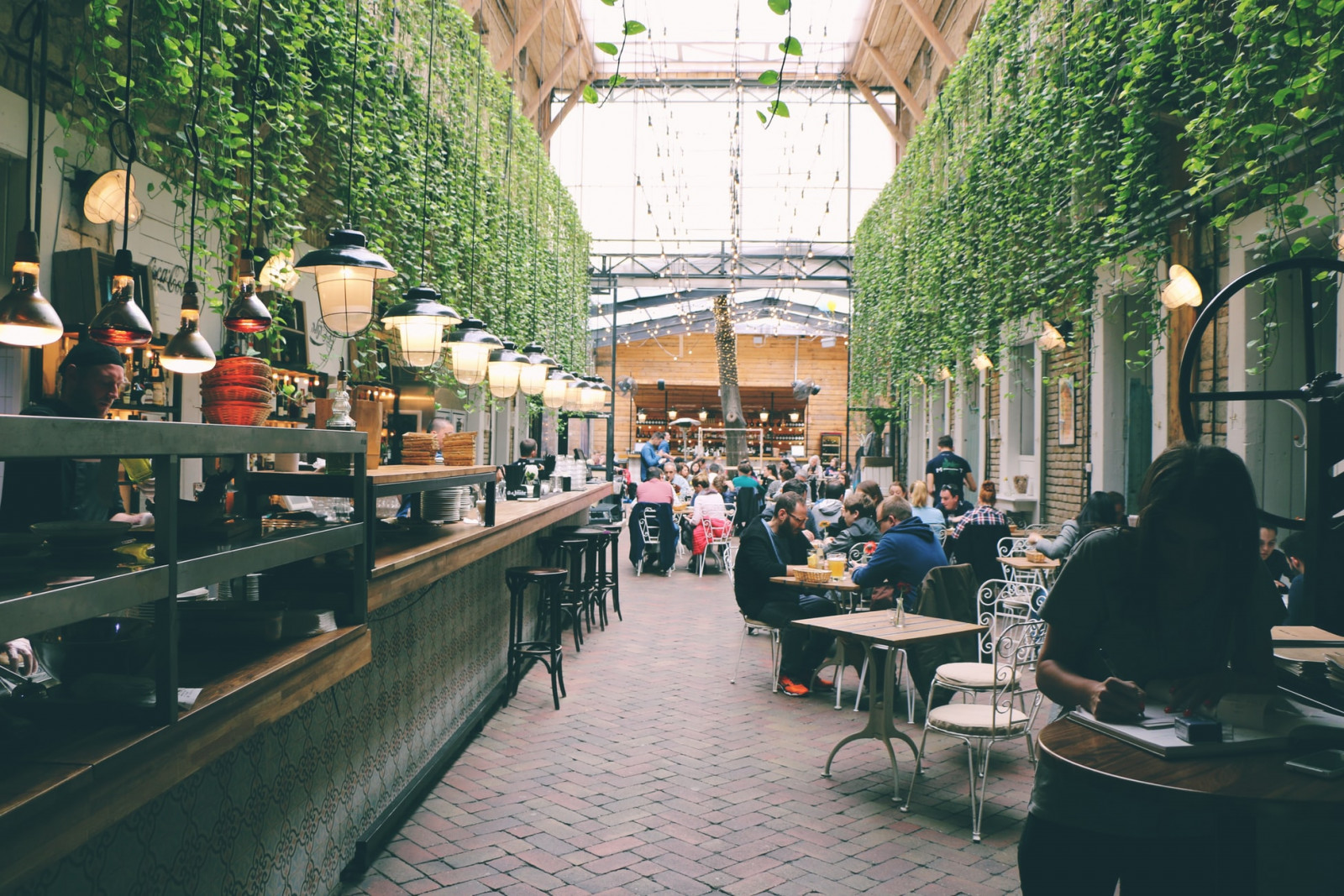 13. The Mercator Market
For the opening hours see: https://www.mercatormarkt.nl/
The Mercator Market is a real, local market that is fun for young and old. Thanks to the many second-hand items, children's activities, handmade products, and cafes, there is plenty to do for everyone. Most of the stalls are owned by local entrepreneurs, which is why the market is full of stories.
The character of the market is entrepreneurial because many starters show their homemade products to the public for the first time. Usually, this concerns clothing, home decoration, or, for example, paintings. But you will also find cool and trendy sunglasses or special crockery.
The market only exists since 2010 and started as an organic market, but because of its popularity, the Mercator market has become a real event.
14. The organic market on the Minervaplein
Open every Friday from 8 a.m. to 7 p.m.
The organic market at Minervaplein is one of the youngest markets in Amsterdam. The market stallholders offer purely natural products and claim to deliver top quality. A visit to this market is a pleasure if you like delicious fresh organic or vegan products of which the entrepreneur is proud.
Don't expect to spend a day visiting all the stalls, because there are only 16 of them, but that makes the market one of the most intimate markets in Amsterdam.
15. The Nieuwmarkt Farmers' Market
Open every Friday from 9 a.m. to 5 p.m.
Local farmers from Amsterdam and surroundings, with passion for their organic harvest, meet every Friday at the farmers' market at the Nieuwmarkt. The square dates from 1488, and the most prominent building on this square is the Waag. This building used to be part of the city walls around Amsterdam and later served as a building where the merchandise from overseas was weighed. That's why the building is called "De Waag" (The Weighing Scale) because this used to mean "De Weegschaal" (The Scales).
16. The Noordermarkt Farmers' Market
Open every Friday from 9 a.m. to 4 p.m.
Local farmers from Amsterdam and surroundings, with a passion for their organic harvest, meet every Friday at the farmers' market at the Noordermarkt. In 2023, the Noordermarkt will be celebrating its 400th anniversary, and goods were already being offered at that time. On the square is a beautiful church, and around the church, pots and pans were sold.
17. The Noordermarkt Vintage Monday
Open every Monday from 8.30 a.m. to 1 p.m.
The Vintage Monday at the Noordermarkt stands for a collection of antiques, sustainable products, vintage second-hand, and vintage new clothing. It is really a market to look for what you didn't know you were looking for.
18. The Ten Katemarkt
Open every Monday to Saturday from 9 a.m. to 5.30 p.m.
The residents around the Ten Kate market find this the most pleasant market in Amsterdam. This is because it is one of the most popular local markets where everyone has a friendly chat with each other. The offer is very versatile. From bread and vegetables to clothing and kitchen utensils.
19. The Flea Market on Waterlooplein
Open every Monday to Saturday between 9.30 a.m. to 6 p.m.
The market on Waterlooplein is the oldest flea market in the Netherlands. Founded in 1885, this is where you'll find the most extraordinary and unique things you can find at a market. This can be a real lost Rembrandt, but also the old Camera of Jimi Hendrix or even his guitar. Someone makes almost every year purchase for a few Euros without the buyer or seller, knowing that it was a legendary thing.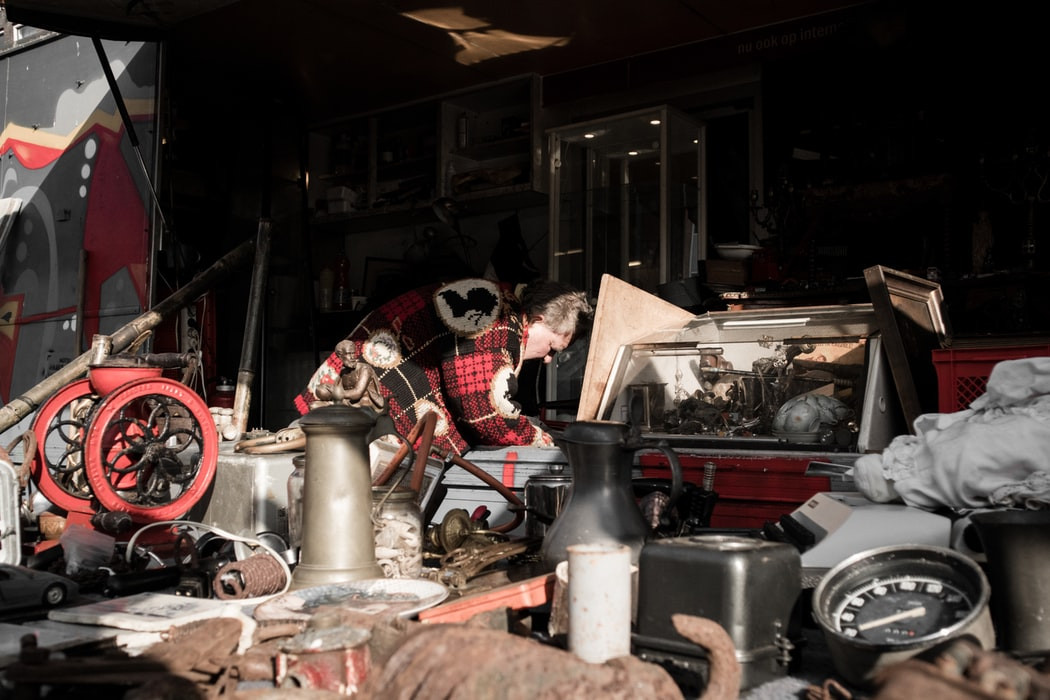 You'll find jewels, electronics, vintage clothing, books, decoration pieces, art, sunglasses, and much more. And around this world-famous market, there are several drinking and eating places.
20. The organic market in Amsterdam Zeeburg
Zeeburg used to be known for its endless array of warehouses. Nowadays, these have been exchanged for a diversity of houses, and that includes a market. It has become the organic market Zeeburg, where fresh fruit and vegetables are offered. You can also go there for a variety of delicacies and various groceries such as bread and cheese.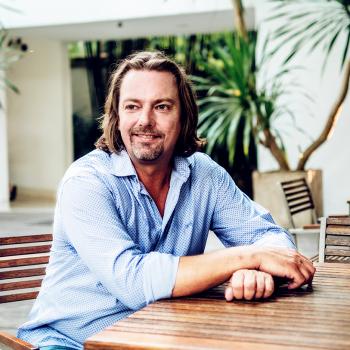 Ben Steenstra
10 mins read
Related articles
Show more
20 local guides in Amsterdam available
Salim Haddad

personal trainer

US$ 1,24 pm

Nicci Severens

SEO writer

US$ 0,17 pm

Frits van Noortwijk

Leadershipscoach

US$ 1,29 pm

Geert Pelsma

Marketing strategist

US$ 1,59 pm

Mursal Ahmadi

Psychologist / Coach

US$ 1,33 pm

Van Koenig Tatari

Ecommerce Specialist

US$ 0,35 pm
Show more