Local Guides in Istanbul
The capital of Turkey is Istanbul and lies exactly on the separation between Europe and Asia. The rich history of the former Constantinople makes Istanbul a popular city for tourists. But due to the size of the city and the variety of cultural sights, it is wise to prepare your visit well. Otherwise, you lose a lot of time traveling and you might not find that special restaurant or the impressive mosque.
Local guides can assist you remotely in the preparation of your visit to Istanbul. You call them with a Live Video connection and they can answer all your questions.
The rich culture of Istanbul was created by the many conquests that the city has endured. Few cities have been conquered - and destroyed - more often than Istanbul and that means that influences from many cultures are woven into the historic buildings. Turkey is an Islamic country, but due to the conquest by Christians, influences of Christianity can also be seen.
Honest and reliable information about Istanbul from local residents
Whether you prefer to visit museums with friends for a weekend or to visit a different nightclub every night, Istanbul has everything to offer. You can find the most visited tourist attractions if you spend hours on Google or a travel blog. But why not make it easier for yourself? The local residents of Istanbul are online to give you instantly all the tips you need for an unforgettable visit to the city.
Why are Local Guides on TheONE better than Google or a travel blog?
Current information Google shows a lot of information that is no longer relevant. Not to mention travel blogs.
Unique information The local inhabitants of Istanbul know where the nicest hotels, museums, and nightclubs are that are often not listed in the travel guides.
Fair information The locals do not provide information because they are sponsored or have to sell something.
Local contact in Istanbul
Video calling with a local guide in Istanbul makes the conversation personal. Because you can see each other, you know if the local guide can do more for you than just give you information about nice locations. For example, he can visit your hotel in advance and show it through his Smartphone camera. This way you prevent yourself from sleeping somewhere where you don't want to be at all. And if something unexpected happens during your visit to Istanbul, you have a reliable contact person on site who speaks the language. That is safe and sensible.
Preparing as an Expat in Istanbul
Finding a property in Istanbul as an Expat can be a challenge. What is a good neighborhood? Where are good schools and what about public transport. Things you normally only find out once you live there. Thanks to the local residents of Istanbul who are instantly accessible on CallTheONE, you can prevent disappointments.
Expats can ask the locals everything.
For instance:
Viewing houses while watching remotely via the camera of the Smartphone
Background information about safety, schools and public transport
Intake conversations at schools and agencies
You can easily fully prepare yourself remotely as a future Expat in Istanbul. And if all goes well, you've already made your first friend thanks to video calling on TheONE.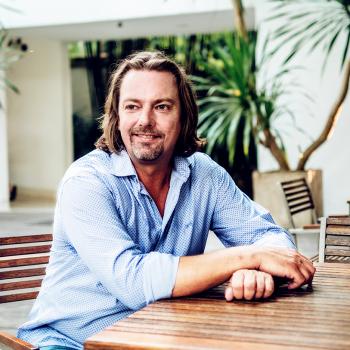 Ben Steenstra
3 mins read
Related articles
Show more
13 local guides in Istanbul available
Umut Karadaş

student

€ 3,00 pm

Bishr Abou kalam

Student

€ 0,08 pm

farouk mouichni

student

€ 0,10 pm
Show more