Local Guides in Amsterdam
Local people from Amsterdam The Netherlands have signed up to TheONE to show you their favorite city as a guide via their Smartphone. Call them, and they show the best places in Amsterdam via a live interactive video connection.
You can also call the local guides from Amsterdam directly for information about lovely places to visit, the best restaurant tips, the best hotels, and more.
If you visit Amsterdam as a tourist, you often do not know all the beautiful places to visit. The local guides of CallTheONE know that! They live in Amsterdam and are happy to share their local knowledge with you via Live Video Calling. Why spend hours on Google or reading outdated travel brochures when you can get the most up-to-date information directly from an Amsterdam local?
If you would like to get in touch with a resident of Amsterdam directly to get the best tips, call CallTheONE, because who can know better than the ones who live there? And you pay per minute, so the local guide only explains what you want as long as you want the conversation to last!
The best tips about Amsterdam from local residents
The people of Amsterdam are proud of their city and would like to share everything with you about what they know about the city. Lovely markets, cool discotheques and of course the most beautiful museums, they know exactly where you should be.
What can you ask local residents?
Let me remotely see the Red Light District via a live video calling
Tell me where the best affordable hotels are
What are charming and cozy restaurants
Where and how I best celebrate our bachelor or birthday party
What are the best museums
Where can I book day trips to for example The Zaanse Schans
What to do in Amsterdam Noord or in the Forest of Amsterdam
Are the coffee shops in Amsterdam legal and are they safe
What can I expect during the Gay Parade or Kings Day
What are nice areas to live as an expat?
Or for the creatives: where do I find the best Amsterdam graffiti or street art?
But you can also ask more general questions or questions about safety and transport such as:
How do I get from the city center of Amsterdam to the coast with public transport (also check NS)?
Is Amsterdam everywhere safe to walk in the evening?
Where are the nearest hospitals or doctors?
Would you like to show me the hotel room that I booked?
How and where can I rent a bike?
Where is a nice park to walk?
Ask a local resident of Amsterdam a question via live video calling
Instant contact with a local via live video calling
3437 people already signed up to share local information
Pay per minute and the first minute is always free
A contact person on location in Amsterdam
It is also helpful to know someone in Amsterdam that you can always call if there is something wrong during your stay. So wherever you are, you can always ask the local resident of Amsterdam for advice.
As a true Amsterdam citizen, your local guide likes to tell you more than you sometimes want to know. For example, whether you can use a drug or not. We, therefore, advise you to be specific in your questions to also get a specific answer.
Museums in Amsterdam
In Amsterdam, you can visit several museums. Whether you like modern art or paintings from the old masters, Amsterdam has a lot to offer. The most famous museums are, among others:
The Rijksmuseum with the famous painting The Night Watch
The Van Gogh Museum, with all the famous works by Van Gogh
The Anne Frank house where Anne Frank was hiding during the Second World War.
The Stedelijk Museum Amsterdam, where modern art predominates.
The Nemo museum is fun for children and parents and you learn everything about science.
The Amsterdam Museum about the history of Amsterdam
The Heineken Experience, about the creation of one of the most famous beer brands
Most museums have long queues. Especially during holiday periods. It is therefore advisable to order tickets in advance. This can be done at iAmsterdam, the official site of Amsterdam.
By boat on the canals of Amsterdam
Amsterdam is also known for its 163 canals with a total length of approximately 75 kilometers. Tour boats depart from the central station (Centraal Station) all day long.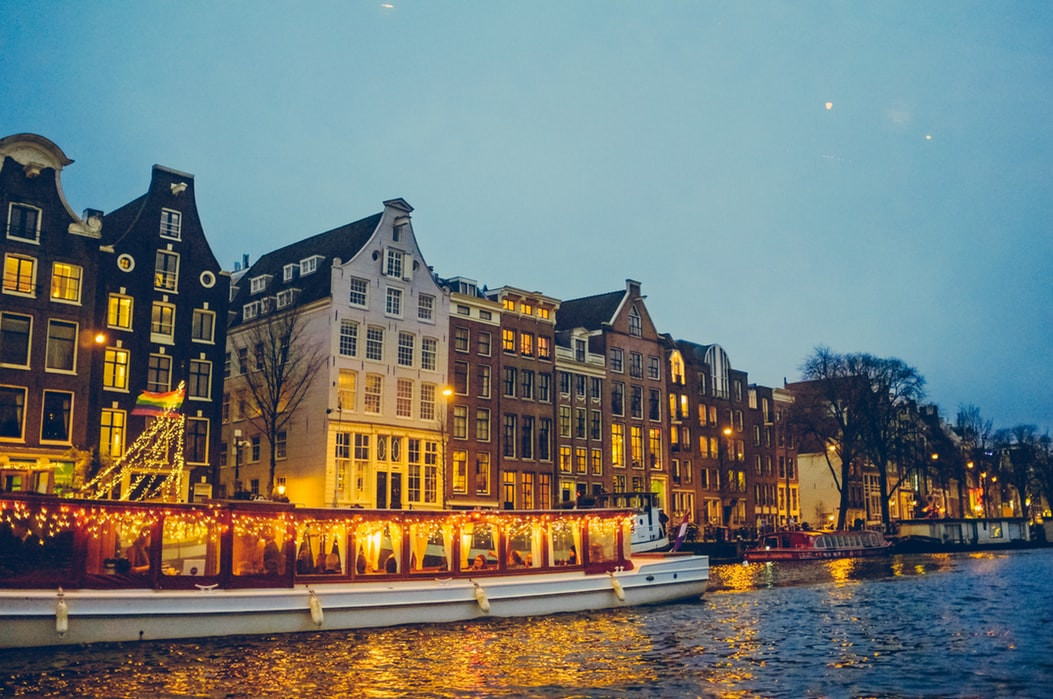 Reservations are usually not necessary, and you can choose between an hour's sailing or sailing, including food. It is also possible to rent a boat yourself with a captain or to sail yourself.
Restaurants and good food in Amsterdam
You'll find restaurants all over the city. From Greek to Asian, Amsterdam has all the flavors. For an excellent restaurant, it's best to be in the Jordaan or the Pijp. Both neighborhoods are within walking distance of the city center of Amsterdam.
Casinos in Amsterdam
Amsterdam's most famous casino is the Lido of Holland Casino. With three floors and several private rooms, it is also the largest casino in the Netherlands. You can also enjoy a delicious meal, and as it is a state casino, you can be sure that there is no cheating. The Casino is open from 12:00 to 03:00 and besides a small entrance fee you only need to show your passport. The dress code ranges from smart casual to gala clothing.
Squares in Amsterdam
The most famous squares are the Leidseplein and the Rembrandtplein. On both squares, you will find several bars and restaurants. The max Euweplein and Koningsplein are also places for a drink and fun. The Dam is the square where the royal palace is located and where official ceremonies are held. The Nieuwe Markt is popular with locals because of the many local pubs.
Amsterdam Photo Tours
At TheONE several photographers offer Amsterdam Photo Tours. Discover the secrets of Amsterdam through the lens, guided by local residents.
Markets in Amsterdam
Amsterdam has 32 markets. The most famous markets in Amsterdam are the flower market and the Albert Cuyp market. The Albert Cuyp market has 260 exhibitors and is more than 600 meters long. If you ever visit the Albert Cuyp market, be sure to visit one of the many syrup waffle stalls. A syrup waffle is a Dutch tradition and consists of a warm waffle filled with syrup.
Another well-known market is the flower market, where they sell Tulip bulbs in all scents and colors. The flower market is about a 15-minute walk from the Albert Cuypmarkt.
Do you want to know more about Amsterdam? Please contact your guide to Amsterdam via CallTheONE. He or she can tell you everything you want to know.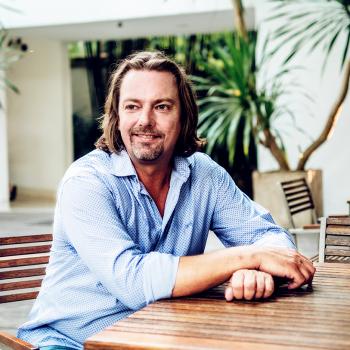 Ben Steenstra
7 mins read
Related articles
Show more
20 local guides in Amsterdam available
Salim Haddad

personal trainer

US$ 1,24 pm

Nicci Severens

SEO writer

US$ 0,17 pm

Mursal Ahmadi

Psychologist / Coach

US$ 1,33 pm

Geert Pelsma

Marketing strategist

US$ 1,60 pm

Frits van Noortwijk

Leadershipscoach

US$ 1,29 pm

Barber Brinkman

Business Development

US$ 1,12 pm
Show more