Local Guides in London
Local residents and guides of London can give you remote advice on everything there is to see and do in London. Set up a Live Video connection and ask everything you want to know. On CallTheONE you pay local guides in London per minute and the first minute is free. That way you will always be well prepared for your trip.
London has a very rich history and was seen centuries ago as the capital of the world. Located on the River Thames, the city is full of historic buildings, bridges, museums, and parks. Traditional taxis and buses can take you wherever you want, but then you have to know where you need to be. The locals of London are happy to tell you about the nicest and best locations in London
Local Guides in London | Current information via TheONE
In contrast to, for example, Google, the local guides in London always have up-to-date information. They live in the city so know exactly what to do when and where. You can even ask them to go somewhere while you watch remotely via their Smartphone.
The benefits of local guides in London via TheONE
Always the most up-to-date information from local London residents and guides
Directly accessible via Live Video Calling
Watch via their Smartphone
Pay per minute for the duration of the call
No touristic sponsored information
Local Guides in London | What can you ask on CallTheONE?
You can actually ask them anything about the city. What they do not know immediately, they lookup for you. They know the city and know where you should and should not be. And the good thing is that once you are in London, you already have a local contact person.
These are some of the questions you could ask:
What are the best attractions and locations to visit in London?
How does public transportation work in London?
What is a good restaurant in London if I travel with children?
Where can I find a good hotel for an affordable price in London?
What are the best exhibitions in Museums in London?
How safe is London during the day and in the evening?
How do I get from the airport to central London the fastest?
Local Guides in London | sights
There is a lot to experience and see in London. Buckingham Palace, Big Ben, Westminister Abbey, the Houses of Parliament and St Paul's Cathedral are just a few examples of London's sights. The local guides in London on TheONE are residents of the city so they can tell you exactly what is nice to visit.
Expats in London | Local residents and guides can do this for you
If you are or are about to become an expat in London, it is nice if someone shows you the way. Local residents and guides of London are happy to help you find a home or provide information. This way you integrate faster within the culture of London and you feel more welcome and at home. Some London residents and guides at TheONE are English teachers and would like to teach you English. That saves an expensive language course and you get lessons at a distance when it suits you.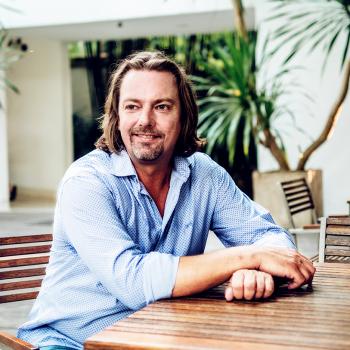 Ben Steenstra
3 mins read
Related articles
Show more
21 local guides in London available
Amy Stevens

Student

€ 0,09 pm

Joyce Zale

fashion student

€ 0,10 pm
Show more