Restaurants and Food in Amsterdam
Amsterdam is full of nice restaurants and eateries. From chic and exclusive to small or picturesque. Because of the international character of Amsterdam, every world cuisine can be found. In the center around De Dam, the Leidseplein and Rembrandtplein there are several easily accessible restaurants. The price is usually more than reasonable for the quality you get, but if you look a little further you get real value for money. Ask local guides from Amsterdam at TheONE for more information about great restaurants.
7 Recommendations for restaurants in Amsterdam by TheONE.
Amsterdam has more than 2000 restaurants that are almost all within walking distance. Try a restaurant in De Pijp or De Jordaan. Whether you like meat or just eat fruit and vegetables, there's something for everyone.
1. Foodhallen Amsterdam
The Foodhallen Amsterdam is a must-see attraction. The building dates from 1905 and was used as a tram depot. Since 2014 there is a library, a theatre, a cinema, a crafts center and lots of restaurants. Delicious food and a wide range of kitchens to choose from. Sometimes there is live music or other enjoyable activities.
address: Bellamyplein, 1053 AT Amsterdam
Opening hours: Sunday to Thursday 11:00 am - 11:00 pm and Friday to Saturday 11:00 am - 01:00 am
2. Pasta e Basta Amsterdam
The special thing about Pasta e Basta is that the food is served by the waiters, singing on the table. The relatively small restaurant has a cuisine inspired by the famous star chef Ron Blauw. Chef Diederick Landhuis is the chef and creates new and delicious creations every time. He takes into account allergies or certain diets on request.
address: New Spiegelstraat 8, 1017 DE Amsterdam
Opening hours: Every day from 05:30 pm
3. Lastage Amsterdam
The chef Rogier van Dam of Lastage is a modest man. The Michelin star he received for his delicious and affordable dishes hangs in his cellar. Do you want good food in a cozy environment then Lastage on the Geldersekade is a must.
address: Geldersekade 29, 1011 EJ Amsterdam Opening hours: Tuesday to Sunday from 06:30 pm
4. Restaurant De Kas Amsterdam
Restaurant De Kas is located in the former city nursery that was built in 1926. They grow their own organic vegetables and what you eat comes straight from their own garden. Chef Gert Jan Hageman, who has a Michelin star, makes every day as fresh as the day before and that makes eating in the Greenhouse always a party.
address: Kamerlingh Onneslaan 3, 1097 DE Amsterdam
Opening hours: Every day from 06:30 pm
5. REM Island
A very special place with stunning views is the REM Island. At an altitude of 22 meters, you can eat at the place where the famous Dutch pirate channel TV Noordzee did its broadcasts. Especially the area and the roof terrace make it a unique place, but also the food is delicious. REM is also recommended for lunch.
address: Haparandadam 45-2, 1013 AK Amsterdam Opening hours: Every day from 12:00 pm
6. Spaghetteria Amsterdam
We told you, try a restaurant in de Pijp. In this cozy neighborhood is one of the Spaghetteria's. Here you eat for less than 10 euros a delicious directly prepared pasta of your choice. Fast, tasty and cheap. Everything is organic and the ingredients all come from the local area.
address: Van Woustraat 123, 1074 AH Amsterdam
Opening hours: Every day from 05:00 pm
7. SOHO House Amsterdam
The location to eat that cannot be missed is the 21st Soho House in Amsterdam. The beautiful architecture of the 1930s building will take you back in time with today's luxury. Beautiful decorations, excellent service, and exquisite food in style. That's what SOHO Amsterdam is known for.
address: Spuistraat 210, 1012 VT Amsterdam
Opening hours: Every day from 07:00 am to 02:00 am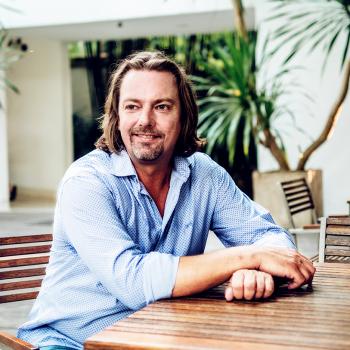 Ben Steenstra
4 mins read
Related articles
Show more
20 local guides in Amsterdam available
Salim Haddad

personal trainer

€ 1,17 pm

Nicci Severens

SEO writer

€ 0,17 pm

Frits van Noortwijk

Leadershipscoach

€ 1,25 pm

Esther Ayou

Yoga Teacher

€ 0,83 pm

Geert Pelsma

Marketing strategist

€ 1,50 pm

Mursal Ahmadi

Psychologist / Coach

€ 1,25 pm
Show more