Leadership skills & coaching
Everyone can learn leadership skills through coaching. Leadership is the ability to take the first step and to take people along naturally. Leadership coaches have mastered to convey leadership skills to you. Everyone can learn to become a leader. What you need is a good coach and the willingness to learn.
You call leadership coaches if it suits you for advice or a coaching session. Via live video calling, you can hear and see each other while paying a small fee per minute. And the first minute is free of charge!
How to learn leadership skills by coaching?
At TheONE, you can learn when, where, and how much you want via live video calling with leadership coaching professionals. Together you set your goals, and you can learn all the skills you want or need.
Leadership issues are always the topic of discussion for psychologists, scientists, trainers, and coaches.
Many theories have been made up, and many more books have been written about it. All with just a different approach so that you can choose which leadership style suits you.
The coaches at TheONE can help you with this by seeing who you are and what skills you already have developed. Thanks to the Live Video Calling you can hear and see each other and be coached remotely.
Online leadership coaching via Live Video Calling
Thanks to the diversity of leadership coaches on CallTheONE, you can choose which coach suits you best. Every form of coaching is about trust, and that is why we made video calling free for the first minute. This way, you can first see who is on the other side of the screen and discover if you have a good feeling about him or her.
The benefits of remote leadership training and coaching via CallTheONE:
Remote coaching via Live Video Calling
Pay Per Minute for the duration of the session (no subscription fees)
Coaching where, when and how long you want
Always your personal coach nearby thanks to TheONE expert app
How many coaching sessions do you need to become a leader?
The number of coaching sessions that you need to become an authentic leader depends on several factors. First, who you are as a person and how you live your life, and second, how quickly you learn. Other factors play a role, but in the first session, the leadership coach of TheONE will be able to give you insight into what is needed in your case.
Factors that help determine how quickly you can become a leader:
Comprehension and curiosity
The ability to receive and process feedback
The quality and knowledge of the leadership coach
The frequency of coaching
The experience you already have in leadership
The duration of the sessions and the number of sessions also determine the costs of Leadership coaching. Because you do not pay any subscription costs, you are not committed to anything.
What is leadership coaching?
Leadership coaching focuses on allowing people to be followed by others by a natural authority by authenticity. Good leaders do not do this through manipulation or tricks, but by who they are, what they believe in, or what intention they pursue.
During leadership coaching you learn topics such as:
Becoming aware of your highest intentions
Building bridges between you and opponents of your ideas or heading
Natural to be the predominance
Self-confidence and self-esteem
A healthy work / private balance
To set priorities and time management
Mental stability and health
Self-reflection
Motivation and motivate
Are some people born as a leader or not?
There is a belief by some people that you are born a leader or not. This is nonsense. You can learn leadership! One person will become better at it than another, but you don't have to be born a leader to become a good leader. To be a great leader, a lot of coaching and training are needed in many different areas.
Do not expect miracles after a first coaching session with a leadership coach. The first interview is usually an intake to determine the approach. That is an investment to make the rest of the process run more efficiently.
Do you need leadership skills? Then call a leadership coach now and start your first session today.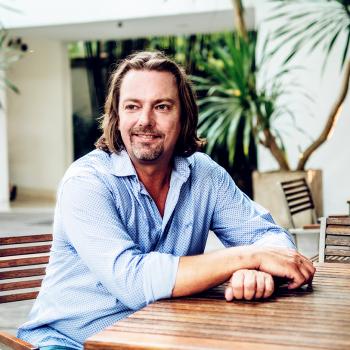 Ben Steenstra
4 mins read
Related articles
Show more
27 leadership coaches available
Ben Steenstra

Co-founder of TheONE

Free

Frits van Noortwijk

Leadershipscoach

€ 1,25 pm

Ana Luísa Monteiro

Leadership coach

€ 1,00 pm

Wassili Zafiris

Coaching, Training

€ 3,33 pm

Jaquelina Jimena

Guiar a mis clientes

€ 0,64 pm

Kali Mincy

Changing Lives

€ 0,83 pm
Show more