The rapid growth of startup TheONE to more than 100 countries
Exactly one year ago, TheONE's beta site and app went online. People from more than 100 countries are now registered and share their knowledge - on request - via live video calls. The first minute is free and after that, they receive a fee per minute. During the introduction, it was uncertain whether the quality of the offer would be high enough.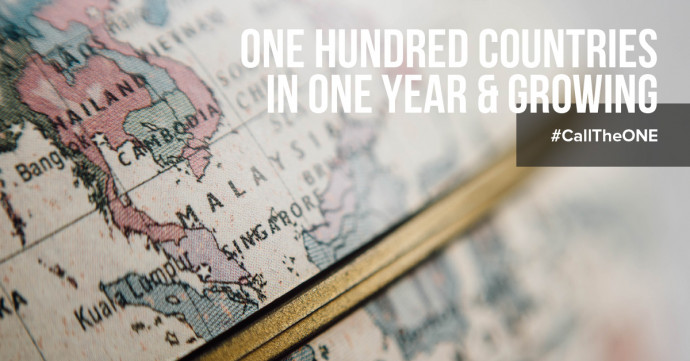 A year later, it became clear that there was a need for a platform such as TheONE within every layer of the population. From professors to housewives and from carpenters to CEOs of multinationals offer their knowledge and expertise. Not everyone does this to make a living online. Some simply like to share their knowledge and expertise because it is possible and it is so much fun and simple.

Borderless service is a huge opportunity for everyone
One of the success factors appears to be the literally borderless character of TheONE. Because the expertise is spread all over the world, there is always someone available who has the knowledge you need at that moment. But a small user survey shows that this is not the only plus point.
People like to ask someone on the other side of the world for help or advice. National borders no longer matter in the digital world of services. For many users, we are all one at TheONE. And that is exactly the philosophy behind the platform. Everyone can be of value to someone else and can earn a little money from that.
TheONE is growing faster than expected
Honestly, during a launch, every innovator hopes that the next day millions of people have registered and that the bank will call you to ask you how you suddenly managed to realize that mega turnover. No matter how experienced we are as founders of TheONE, even we had this dream against our better judgment. Unfortunately, the reality is almost always different and fortunately, we had taken that into account as well. After all, you have to sow in order to be able to harvest and that can sometimes take some time.
It usually takes more than a year after launch before the first teething problems are solved on a platform of this size. And before you can be found within Google, you'll spend at least as long working on it. You can hardly force that. Not even with a substantial capital injection. There are examples where a takeover, for example by a Twitter or Facebook and their media influence, suddenly makes an App or platform booming, but that is sporadic. And then there is the question of whether something is being earned after such rapid growth.

TheONE has achieved its growth entirely on its own and that growth is faster than expected. Part of this success is due to the fact that, against all advice, TheONE does not focus on one specific niche, but allows all forms of service and knowledge sharing. People from all over the world can earn something by using TheONE. We are there for everyone. Even before the launch, it seemed as if most 'platform experts' were opposed to this. Traditional investors did not want to invest if one niche was not specifically chosen and according to the 'experts' it would be impossible to achieve growth if there was no clear focus.
The counter-argument of TheONE has always been that Spotify could never have become as big as they had initially only offered rock music. Or imagine that Twitter was only meant for lawyers in the beginning. For a borderless knowledge and expertise platform - just like a music service and a communication platform like Twitter - you have to want to offer everything for everyone. TheONE claims to be the largest living encyclopedia in the world and niche thinking does not fit in with that.
Partly thanks to this diversity strategy, TheONE is growing faster than expected. You can find people who can teach you a card game and how to repair your CV boiler, but there are also professionals like lawyers who can tell you everything about how you emigrate to America or a number of entrepreneurs who can support you in writing a complete business plan and setting up your own business.
Quality control of the offer does not appear to be an issue
One of the main concerns during the launch was the quality control of the offer. It was usually one of the first critical questions from investors, experts, and other external parties. No one would want to use the platform if the quality of the offer was not high enough. On the contrary, it turns out that this is not the case.
However, under pressure from external feedback, various measures have been taken to ensure quality. First of all, we ask you to fill in a lot of information on your profile. If you don't fill it in, the caller won't know who to call. Secondly, the first minute is free. Within a minute, most people know if they want to continue the conversation. And thirdly, there is a mutual rating after each call.

Here, too, TheONE's preconceived philosophy - contrary to what the investors and 'experts' thought - turns out to be right. People who need information or expertise do not need to be sure of the quality in the first instance. A video call is paid per minute and that's such a small amount that people just try someone they think has the answer or the expertise.
In addition, many questions do not require an 'expensive and seasoned' professional at all. The question about a legal paragraph in a contract can often just as well be answered by a lawyer in training. It turns out that a fully completed profile gives more certainty about whether one wants to video call someone than a number of reviews or a series of proven achievements or training courses.
Direct contact with someone who knows what you want to know
Globally, there are various national regulations that state that people's privacy must be safeguarded. On LinkedIn, you can therefore only contact someone if you are connected and you can only connect if someone gives you permission to do so. On Facebook, you first have to accept a friendship request to communicate with someone.
You used to have the phone book and if you knew someone's name you could call that person. TheONE has brought back that simple principle. You search by expertise, region or name and if you find someone you are looking for, you can contact them directly. The person has to be online, of course, but before the mobile phone era, you were not reachable when your phone rang at home and you were outside the door.

People who offer their services, knowledge, and expertise through TheONE want to be accessible. It is part of their online earnings. If you have a shop, don't you lock the door until someone asks if he can become friends with you or not? Despite the fear of privacy that so many institutions are encouraging, direct contact does not appear to be a problem at TheONE. It is an advantage that has undoubtedly contributed to the growth of offerings.
Earning online via video calls
TheONE is for anyone who likes to offer online services or shares knowledge and expertise and wants to make a small profit from it. We all know something about something and the demand for knowledge is high. Every day, 3.5 billion searches are entered into Google. The problem is that the results are somewhat static. Google presents articles that are often 1 to 2 years old and sometimes the knowledge is already outdated. Google is also unable to handle very specific searches.
Suppose you want to know how to prune a certain tree, but you don't know the name of the tree. Then you can not figure out the answer. Another disadvantage of searching in Google is that it is very difficult to continue asking questions. There is an explanation about something and if you want to know exactly what that means, you have to enter it in a new search in the hope that you get the desired answer.
Because you speak to someone within TheONE via a video connection, you can remotely show what you mean and ask questions if you don't fully understand something. This can save hours and sometimes even days of online searching. But video calling is also a solution for online lessons. The sometimes free courses are useful, but a private remote teacher who costs the same or just a little bit more, explains everything a little better and does it at your pace.

In this way, TheONE is ideal for anything you want to know or learn. But it's just as ideal for people who already have a job and like to do something besides it. Or for those who don't have a job and want to earn some extra money online from home. You indicate yourself when you can be reached and work at your own times.
If you indicate that you cannot be reached at a certain time, you cannot be called, but they can send you a callback request. If you have some spare time available, you can call back at the applicant's expense if it suits you.
TheONE is the future
Once you've tried it, you'll soon become addicted. The speed of response, the simplicity of earning with what you know, and the convenience of video calling make TheONE an indispensable addition to your business or private life. Searching for or finding someone has never been easier, and in addition, you can make great contacts all over the world.
TheONE is now live with people from more than 100 countries. Unlimited communication via live video calling is convenient, fun and the future. And the small online extra income is sometimes a nice bonus.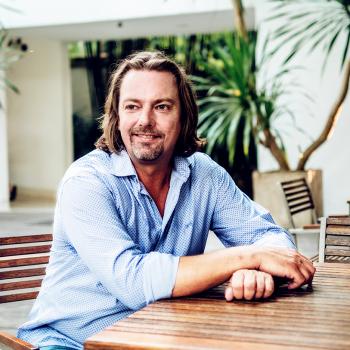 Ben Steenstra
21-11-2019 9 mins read
Related articles
Show more
65 graphic designers available
Jochem de Klerk

Creative missionary

Free

Emilia Kannosto

freelancer

US$ 0,49 pm

Michai Mathieu Morin

Art Production

US$ 5,83 pm

Giovanna Clapis

Freelancer/Writer

US$ 0,19 pm

Ignacio Ivas

Musician//Designer

US$ 0,20 pm

Hilary Hough

Graphic Designer

US$ 0,10 pm
Show more