Lessons from or work with a creative or designer
Get instant advice or lessons from or work with creatives or designers from all over the world via live video calling. If you want to learn something or if you have a question about your creation, piece of art, photography, or any other creative expression, contact an expert who meets your request. You get immediate answers on your question(s), and the creative or designer will share their skills and tips on-demand.
You can also ask to co-create something due to the screen share functionality. Or ask a question to teach you something. It's all so easy with video calling. Start asking your question now.
Find advice from or work with any creative or designer
Some people spend thousands of hours on their photography, website, writing skills, or painting. In combination with a small or massive amount of talent, the most beautiful creations arise. From computer animations and photography to website design and from woodcraft to painting. A creative or designer at TheONE make masterpieces and want to share their "How To" knowledge with you on-demand via live video.
A creative or designer at TheONE can come from near and far and are specialists in one or more fields. Within TheONE you will find, for example:

What kind of creatives and designers can you find at TheONE?
People from all over the world with multiple and different talents have signup at TheONE. For example:
The artists and artisans are creative and versatile. They inspire and share instant tips and advice based on what they have already learned.

Creativity can be learned from any experienced creative or designer
Everyone is born with creative skills. Some people have unlearned creativity in recent years. A creative or designer at TheONE can help you out and learn how to become creative again.
A creative does not have a different view of the world. A creative or designer is free to use their imagination. They create things that were not there at first and thus contribute to our evolution as humans.
Children are creative by nature, and we have to stimulate that
As a child, you want to discover, and your imagination has the upper hand. Everything is possible due to the lack of facts and a lack of anxiety. Any creative or designer has the gift of looking at things from a child's perspective again. That is why parents often encourage their children to create something continuously. If you do not find yourself creative, but you want to support your child, you can ask tutoring from any creative or designer at TheONE. They playfully support your child in their creation process via live video calling.
Get help in finding the right answer by using TheONE
You are looking for the best painting materials, need advice in Wordpress website design or coding, handy tools for woodcraft or tips on improving your writing skills? Of course, you can spend days searching on Google or watch hours of YouTube videos. Why not be more efficient while having fun? Instant direct contact with a creative or designer who already knows the answer via TheONE!
The first minute is free, and after that, you pay per minute for as long as the video call lasts.

Can you learn creativity at TheONE?
Yes, you can! Everyone is creative. Not everyone has the same talent, but by practicing and with the support of creatives or designers, you can become a real creator. Do you want to learn photography, to paint, 3D or how to build a website? There is always someone available to learn you the trick of their creativity.
Your private teacher in your pocket with TheONE expert app
Download TheONE expert App in the Android or IOS store and always have your private tutor at hand. You are in the middle of your creative process and are stuck to take it to the next level. Just grab your Smartphone, find the right expert, press "Call me now" and you get direct contact with an expert who can advise you. You will not get an answer any more straightforward and faster.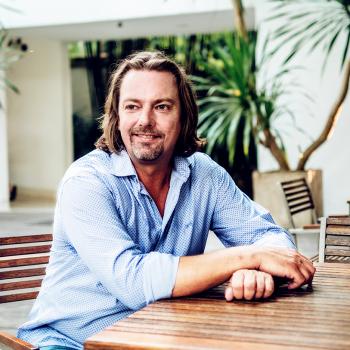 Ben Steenstra
5 mins read
Related articles
Show more
65 creatives available
Jochem de Klerk

Creative missionary

Free

Michai Mathieu Morin

Art Production

US$ 5,83 pm

Paria BM

D E S I G N E R

US$ 0,18 pm

Shikha Doshi

graphic designer

US$ 0,18 pm

Ambika Sharma

artist, writer

US$ 0,36 pm

Emilia Kannosto

freelancer

US$ 0,46 pm
Show more