The benefit of video calling for businesses and NGOs | All you need to know
Calling via live video is the hype for consumers, businesses, and NGO's. Where text messaging and later live chat was the standard, live video calling is becoming the new norm. The rise of the Smartphone, the rapidly growing global coverage via 3G and 4G means that technology and internet speed are no longer an obstacle, and that is partly the cause of this rapid adaptation.
Research has shown: The consumer wants to talk via instant video calling
Recent research among 1100 Americans shows that there is an enormous need on the part of consumers to get in touch with companies via a live video calling solution.
The figures from the Tokbox instant video call study show the following:
25% of Americans aged 18-34, use live video calling every day.

33% of Americans use live video calling with enterprises, brands, or service providers.

20% of all respondents have a live video call with a company at least once a week.

33% want to use live video calling for a remote teacher to learn a language or gain other knowledge.

33% wants to use live video calling to contact a bank about an insurance policy, a loan, or their mortgage.

40% want to use live video calling to report the damage to their insurance company.

40% want to use live video calling if they need a legal advisor.

50% want to use live video calling if they have technical problems with, for example, their computer or modem.
Calling via an instant video connection gives the best experience
When asked which communication channel has the most personal experience, 37.8% of respondents said that this is live video calling. Followed by 27.4% traditional calling, 9.5% e-mail, 12.8% social media and 12.4% messaging.
Needs and opportunities per market segment for instant video calling
Not every market offers the same number of opportunities and consumer demand. At the moment, demand is by far the highest in the customer service market. The market with the most opportunities at the moment:
Customer service businesses
Insurance businesses
Repair service businesses
Education businesses
Recruitment and HR businesses
Ask an online marketeer about live video calling
Find the best online marketing expert today
Instant contact via live video calling
Pay per minute and the first minute is always free
IKEA is a leader when it comes to instant video calling
The customer experience business developer Rickard Månsson of Ikea Sweden has started a test where customers can be supported via live video calling. Their main goal was to:
Improve the service by making it more personal.
To bridge vast distances and thus save on time and costs.
Solve language problems for expatriates who do not speak the language yet.
The test was a greater success than expected, and now there are plans to roll it out on a large scale.
Why is live video calling popular among businesses and NGOs?
Live video calling offers more possibilities than calling, texting, or chatting and is the fastest medium for answering urgent questions. More than ever, consumers seem to need speed when it comes to answers.
When they finally reach your page after a long search on the Internet, the consumer wants answers. Because it is impossible to answer all the specific questions of the consumer in site texts, many questions remain unanswered. It results in a lower conversion rate and a dissatisfied customer. Via live video calls the consumer can ask a question and employees or a call center can answer this question instantly.
For future purchases or a service question, the three main benefits of instant video calling are:
Direct visual contact with an employee or call center employee
By being able to see each other, a personal relationship between the consumer and the employee is created more easily. It creates more trust and less miscommunication.
Watching via the camera of the Smartphone
The employee can use the consumer's Smartphone camera to look at a problem so that the employee can analyze a problem more quickly and easily. Conversely, the employee can show products or applications to the consumer.
Cost savings on expensive call centers
Instead of hiring expensive call centers, employees in shops or the head office can answer questions from consumers.
Why is live video calling popular with service providers?
Also, within the service providers, the popularity of live video calling is growing significantly. While the service sector also benefits from the same advantages as the retail sector, within this sector, there are additional advantages when it comes to live video calling.
By using live video calling, the service provider offers the following advantages:
No travel time or queues
A visit, for example, to a doctor, coach, consultant, lawyer, or a dietician not only costs money but also a lot of time. You have to make an appointment, drive there, and often there are still a few waiting in line before you. Thanks to the live video calling, most of the consultations can be given remotely and instantly.
Shorter consultations - more income
It turns out that a consultation via live video calling takes less time than a personal face to face consultation. Because a consultation often costs a predetermined price, the revenues are higher because more consultations can be given.
Why is live video calling popular among teachers?
Classroom learning on location turns out to be less efficient than online learning. Millions of YouTube lessons and (paid) online courses are rapidly replacing the traditional teaching method. Language teachers, yoga and fitness instructors, and various other teachers are therefore increasingly opting for distance learning via live video calling.
The benefits of online teaching through live video calling
Learn where and when you want
Both the teacher and the student are no longer tied to a location or time. Teaching or receiving lessons while traveling is becoming more and more popular because of the freedom it offers.
The ease of payment
Many teachers find it difficult to collect their earnings. Thanks to instant video calling solutions such as CallTheONE, invoicing is wholly taken off your hands, and the student automatically pays in advance or per minute during the lesson.
Why is employee coaching via video calling so popular?
Successful companies invest in their employees but pay attention to costs and efficiency. Employee coaching via video calls is not only cheaper, but it also provides administrative benefits.
The advantages of employee coaching via video calls on a coaching platform such as TheONE are:
Employees don't have to go anywhere and can schedule a coaching session wherever and whenever they want. Both during and outside working hours.

Coaching sessions can be short and can be paid per minute instead of per hour.

By putting together a coaching pool, employees have the freedom to choose which coach they want to speak to at that moment.

Conversations can easily be recorded so that coaches can evaluate each other.

Central administrative handling with reports and detailed insights.
Which live video calling solutions are available for businesses and NGOs?
There are various live video calling solutions that all have their advantages and disadvantages. The four most commonly used solutions for live video chat are now Facebook live video, YouTube Live Stream, WhatsApp video, and Skype. Less well known are professional solutions like CallTheONE.

The advantages and disadvantages of the different platforms
Advantage: Free
Disadvantage: No support for multiple employees and no payment function
Advantage: Free
Disadvantage: No possibility for consumers to contact you when there is no live stream.
Advantage: Free
Disadvantage: No payment functionality
Advantage: Free and seamless site integration possible
Disadvantage: No support for multiple employees and no payment function
Advantage: Free, seamless site integration possible, the possibility of integrated payment function (per minute or pre-arranged price) and optional: direct contact with the right employee (thanks to public profiles). Instant contact with anyone and remote assistance.
Disadvantage: Not everyone has yet installed TheONE expert app on their Smartphone.
What to do if you want to know more about Video Calling Solutions for businesses and NGOs
CallTheONE employees can be contacted instantly via Instant Video Calling to answer all your questions. We also offer solutions for NGOs. Questions about the standard and customized solutions can be clearly explained within minutes. Are you considering using Video Calling? Contact an expert now and ask for the top features and benefits of TheONE.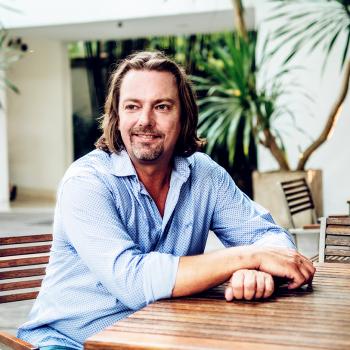 Ben Steenstra
06-05-2019 8 mins read
Related articles
Show more
Related Consultants
Ben Steenstra

Co-founder of TheONE

Free

Jose Pallas

Digital strategist

€ 0,37 pm

Mónica Bedoya de Brigard

Digital Marketer

€ 0,46 pm

Jaquelina Jimena

Guiar a mis clientes

€ 0,64 pm

Nic Perry

Business Consultant

€ 1,61 pm
Show all