Designers, design tips and advice
Design advice at TheONE can inspire you in many areas. Do you want a new website, flyer, logo, stand design or design tips and advice for the interior of your new house? It could also be that you have designer furniture, but have no idea who the designer is. Call a designer for advice at TheONE, and maybe he can help you.
TheONE designers are readily available and can help you remotely via a Live Video connection.
Practical graphic design tips for beginners
Graphic design is usually a matter of taste, but there are some tips that can help you to create your own style and designs. If you experiment with these tips, you will see that the results of your designs will quickly improve and it will appeal to more people.

Don't be afraid to experiment with Fonts and Font size
Fonts determine how pleasant a text is to read and how much impact a particular pay-off makes. Dare sometimes to put texts slightly larger or very large and in a bold font. But beware. In general, people don't like it when you mix more than 2 different fonts.
The trick is usually to keep the whole picture orderly and by varying too much with different fonts and point sizes, you can disturb this view.

Give photos and headlines space in your design
Photographs need space to be fully appreciated. Especially professional photographers appreciate this very much. This is also the case for headlines. Therefore, dare to give photos and headings a lot of "white space". This gives them the attention they probably deserve.
You can also increase the line spacing of texts and start a new paragraph every few lines. This also creates peace and space which makes it easier for the eye to scan the page.

Be careful with color, less is often more in your design
If you want balance and serenity in your graphic design, it is wise to work with only 2 or maximum 3 basic colors. These colors can be complementary to each other or not at all. The more colors you use in your layout, the more restless the design becomes.
Make sure that the color of the photos also matches the basic colors you use. Different tones in photos can make you feel like you're looking at two designs within one page.

Ensure consistent alignment in your design
Because we humans naturally want to put everything in boxes to understand something, it's wise to choose a consistent alignment in your design. Center all your texts left, straight or centered and do the same with graphics and photos.
For more complex graphic designs, you can use (invisible) columns or a grid so you know which elements you can align to where.
If you use a lot of photos in your graphic layout, make sure they are not only aligned but also have the same proportions. If you use a compilation of photos, you can also choose to have all the photos together in a certain format and align them to a text or other image.

Male and female design.
There is such a thing as a masculine or feminine design. Just like you have an old-fashioned and modern design.
Feminine designs are characterized by decorative fonts and colors such as Pink, Yellow, Salmon, and Orange.

Male designs are characterized by hard coarse and bold fonts that are often also available in capitals. The masculine colors are Black, Red, Dark Green, and Dark Blue.
Can anyone learn to become a graphic designer?
Anyone who invests enough time and learns and practices enough can learn to become a graphic designer. You can follow an online course or take private lessons from online graphic designers.
There is a difference in the quality of graphic designers. One will make beautiful designs after a few weeks and the other will still have trouble with a simple layout after a year. It starts with learning to look good and being open to feedback. You can learn the most from feedback.
Online graphic design courses and teachers
Through TheONE you can learn how to become a graphic designer by attending an online graphic design course. Teachers and hobbyists from all over the world would like to teach you how to design through a live video connection. They will teach you, among other things, about subjects such as:
Spacing
Color use
Fonts
Moodboards
Alignment and much more...
How do you design a beautiful logo?
Logo design is a specialization within the field of graphic design. Because there are no rules for what a logo has to comply with, it is a matter of taste whether your logo is of high quality and beautiful or not. The most popular and well-known logos do have in common that they are simple. Think of Apple, IKEA, Google, and IBM. Often it's letters that have been edited a little bit to get exactly the look and feel that the designer intended.
What is the difference between a logo and a trademark design?
A logo is the name or abbreviation of the company and the trademark is the graphic element that enriches the logo. Everyone knows the company name Apple. But even better known is the Apple trademark. Namely an Apple with a bite to eat.
At Google, the logo and trademark are the same. The logo is the trademark. At Hewlett Packard, the company name is never used anymore and the abbreviation HP has become both the logo and the trademark.

Instant design advice
Designers are creative and original. They are actually applied artists. Most work digitally, but there are also designers who still do everything by hand. Both can give you design advice. So on TheONE, you can find from Photoshop and Autocad artists to old-fashioned manual labor artists.
Do you want to have a new cupboard designed, or do you want to visualize your ideas for your new exhibition stand? Designers dare to face the most creative challenges.
Remote design advice
All design advisers within TheONE work remotely via a Live Video connection. This not only saves a lot of travel time but is also more efficient. Through screen sharing, you can always see remotely what the designers create and possibly adjust the design.
What can you do with design advice from TheONE?
In fact, no question is impossible for the design advisers of TheONE. That's because there are designers connected from all over the world, so there is always a designer who can meet your demand. What can you ask for?
Designing logos, flyers or complete corporate brand identities
Designing furniture
Designing the decoration of your house or garden
Designing an exhibition stand
Designing promotional material
Designing products or clothing
Or you can ask software advice for example about Photoshop or Illustrator.
Designers are creative so usually, they will give inspiration quickly or create a drawing first if you want to have something designed. Call immediately and find the creatives that suit you.
What does design advice cost at TheONE?
Each design adviser can determine how much he or she costs. In principle, you pay per minute, the first minute of which is free, but if you want to make other price agreements, you and the designer are free to do this.
Thanks to the screen sharing functionality you can always view the screen of the designer and manage the art management yourself. Sometimes a design adviser can then make what you have in mind more purposefully. How you want to work together is up to you. TheONE only facilitates contact, the rest is up to you.
Download TheONE expert app
If you download TheONE expert app you can always and everywhere whenever you want to watch with the designer. That way, time is never lost because you cannot speak to each other. Registration is free and you may also be called for your expertise!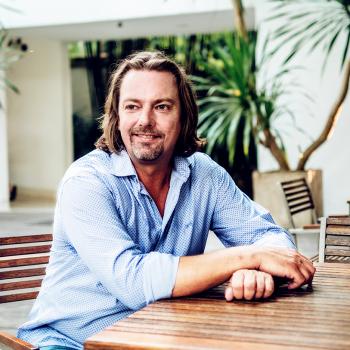 Ben Steenstra
8 mins read
Related articles
Show more
65 designers available
Jochem de Klerk

Creative missionary

Free

Emilia Kannosto

freelancer

€ 0,43 pm

Michai Mathieu Morin

Art Production

€ 5,32 pm

Giovanna Clapis

Freelancer/Writer

€ 0,17 pm

Ignacio Ivas

Musician//Designer

€ 0,18 pm

Hilary Hough

Graphic Designer

€ 0,09 pm
Show more