Local Guides in Barcelona
Local guides in Barcelona help you to be well prepared for your trip. Everyone knows the Sagrada Familia, but local tour guides on CallTheONE can tell you exactly what else there is to see and experience in Barcelona. Call with a Live Video connection and they will answer all your questions. Do you want to know where a nice hotel is, what the best museums are or how safe Barcelona is? The local guides live in Barcelona and know exactly what you want to know.
Visiting Barcelona
Visiting a huge city such as Barcelona requires good preparation. Otherwise, you risk spending a lot of time searching for the right location. Local tour guides in Barcelona make it easy for you to get the most up-to-date information about the city. They can show you the most beautiful side streets and squares in Barcelona and can tell you which are the best Barcelona tours. Google presents a lot of sponsored and outdated information about Barcelona. The Tour Guides on TheONE give you honest and actual information to make your visit to Barcelona unforgettable.
Barcelona | The capital of Catalonia
Barcelona is the capital of Catalonia and is especially famous for Sagrada Familia, Antoni Gaudi's masterpiece which is still not complete. The city is rich in art and culture. Old churches, surprising museums, large parks, and beautiful old buildings make a walking trip more than worthwhile. The local Barcelona tour guides on TheONE can tell you more if you tell them what your ideal visit to Barcelona should look like.
Why call a tour guide via CallTheONE?
Call via a Live Video connection and pay per minute
The local guides live in Barcelona and know the city and history
Fair and current information
Barcelona | A city worth visiting
In addition to a visit to the beach with its many cozy restaurants and a visit to La Sagrada Familia, Barcelona has a lot to offer. Even if you travel with children, Barcelona is a pleasant and accessible city.
These are some famous locations in Barcelona that you could visit
La Rambla A 2-kilometer long shopping street that runs from the harbor to Plaza de Catalunya.

San Pablo del Campo One of the most beautiful churches from the 10th century.

Park Güell A beautifully landscaped park designed by Antoni Gaudi. The Gaudi museum is also located here.

Casa Milà - La Pedrera An architectural sculpture designed by Antoni Gaudi. La Pedrera is named after its spectacular stone façade.
Barcelona | Find a hotel with the help of a local guide
Are you looking for a four-star hotel or a picturesque small guest house? The local guides in Barcelona know exactly where the best hotels are. If you want, you can ask if a local guide shows you the hotels through the camera of his or her Smartphone. This prevents unpleasant surprises or disappointments because you know exactly where you will end up in advance.
Barcelona | Living like an expat
Expats can learn Spanish online through teachers at CallTheONE. But speaking the language might not be all that you need. You also want to live in a nice location. Local residents of Barcelona can help you with this. You can view a house remotely with the help of the locals. You watch via the Smartphone camera of the local resident who visits the house together with the real estate agent. That saves a lot of travel time and the local resident of Barcelona can immediately give you background information about the neighborhood such as where the schools and shopping centers are located.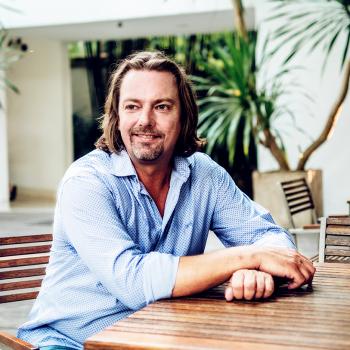 Ben Steenstra
4 mins read
Related articles
Show more
5 local guides in Barcelona available
Jaume Vidal Damas

stock investor

€ 0,39 pm

Syed Ali Imran

Engineer

€ 1,00 pm

Carolina Fernández

Holistic Dietitian

€ 1,00 pm

Andrea Castellanos

finance/PM

€ 0,07 pm
Show more