Digital marketing specialist
A digital marketing specialist at TheONE is skilled in promoting your brand or product through digital channels such as the Internet, Smartphone communication or Display advertisements. If you want advice from a digital marketing professional, call now via the Live Video connection. Get immediate answers to your questions or ask for a complete digital marketing plan.
Digital marketing specialist advice
A digital marketing specialist can advise you on all relevant digital channels, these digital marketing experts have expertise in the use of digital channels with which you can bring your product, service or brand to the attention of your target group. Due to the versatility of digital means of communication, most digital marketing experts have a very broad orientation. They are marketing specialists with expertise in the field of digital media and can therefore also support positioning issues or communication plans.
The specialization of a digital marketing specialist
Most digital marketing experts are all-round online marketing specialists. Among other things, they deal with online and mobile purchasing behavior, but also with display advertisements or affiliate programs.
You can ask a digital marketing specialist for advice on topics such as:
Landing page and content marketing
Affiliate and viral marketing campaigns
Build communities
Email marketing
Smartphone communication
Digital marketing consultants at TheONE know the pros and cons of each channel and know when and how to use the channels.
What does a digital marketing specialist cost?
Sometimes brief advice from a digital marketing professional is enough to make the right choices. You may also want a complete digital marketing plan. Digital marketing specialists at CallTheONE determine their own price. The first minute is free and after that, you pay automatically per minute for as long as the advice lasts. You can also make price agreements together without the use of CallTheONE.
Because the digital marketing consultants work remotely via a Live Video connection, you pay no travel costs. You can also share your screen with each other, making it look like you're in the same office.
How effective is a digital marketing specialist?
The possibilities of digital communication are so extensive that a mistake can be made quickly. Too expensive online advertisements or social media posts that are not effective can cost a lot of money and time. Investing in good advice from an experienced digital marketing professional is therefore quickly recouped.
By using the right channels in the right way you can achieve results very quickly with digital marketing professionals. They are also very useful as a link between the marketing department and website builders or your content team. They speak marketing language that can be applied to digital communication.
Numbers first in digital marketing
Digital marketing is all about numbers and facts. Unlike traditional marketing, everything is instantly measurable. You immediately know what is and what is not effective. That is why almost all digital marketing experts use data from the past to avoid mistakes in the future. And if something turns out to be less effective than previously thought, the strategy and approach will be adjusted immediately.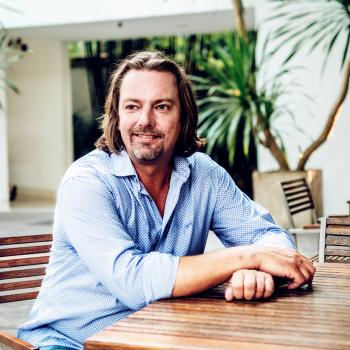 Ben Steenstra
3 mins read
Related articles
Show more
81 online marketing specialists available
Robyn Keet

Business Strategist

US$ 0,53 pm

Nastasha Velasco

Marketing.Data.

US$ 0,66 pm

Ruben Valle

Marketing/Education

US$ 0,25 pm

Ana Maria Restrepo

Communications

US$ 0,25 pm

Laura Malache

Journalism

US$ 0,13 pm

Michelle Bunt

Marketing Writer

US$ 0,95 pm
Show more