Personal Gym Trainers
You want to work out, but you don't like a gym. Then a personal gym trainer via TheONE is the solution. Via your TV, Smartphone or computer you get 1 on 1 remote support from a personal gym trainer where and when and for how long you want.
Call a gym workout expert immediately and discuss your goals. Thanks to the Live Video Connection you can see each other and you only pay for as long as the conversation or the gym or fitness session lasts. It couldn't be more easy or personal. So start today.
Gym is one of the most practiced sports in the world. That's because you can do it anywhere and it is a sport with one of the least injuries. In addition, it has many health benefits like losing weight by sport. Everyone can do a workout, from young to old, but with professional fitness guidance from a TheONE gym trainer it becomes even more fun and easier.
Do you want to lose weight, gain more energy or build muscle? Thanks to workout training under the guidance of TheONE professionals you will achieve quick results. All you have to do is contact one of the Gym professionals via the Live Video connection.
Remote fitness training via live video calling at your convenience
Book now your own personal fitness trainer
1596 personal fitness trainers are available in 130 countries
24/7 available via live video calling
Pay per minute only as long as the lesson lasts
A Personal Gym Trainer in your living room or garden
The personal workout and gym trainers can give your fitness training in your living room, your garden or in the park. They watch from a distance via the Live Video Connection and give you instructions and encourage you to get the most out of yourself.
Why Should you hire a Personal Gym Trainer via CallTheONE?
Personal Gym training via a Live Video Connection is the future. No sweaty gym and only train when it suits you. And if the lesson is slightly shorter, you only pay for the minutes that you do exercise and get guidance. Other benefits include:
Alone or with your friends costs the same rate
You automatically pay per minute that you use without monthly subscription fees
Choice of gym instructors from all over the world
The Proven Benefits of workout training via CallTheONE
It has been proven that fitness has a lot of positive influence on body and mind. The effects are often noticeable within a few days. Just like Yoga, Running and meditation, it brings body and mind into balance. But you can also have simpler goals such as losing weight.
These are the 7 biggest proven benefits of Personal Gym Guidance via CallTheONE
You will feel happier and more energetic and motivated.
You will lose weight and it is good for your muscles and bones
The risk of chronic diseases, fears and depression is decreasing
Your skin will look better
Your memory gets better
You will sleep better
You will gain more self-esteem and self-confidence
Advice from Personal Gym trainers about a healthy lifestyle
Most Personal Gym trainers on CallTheONE know a lot about nutrition, vitamins and a healthy lifestyle. They can advise you on how to eat better, what is a healthy regularity for you and what you should avoid. You do not have to follow their advice, but more knowledge is almost always included.
How does Personal Gym work via Live Video?
We have made it very simple for you. Personal Gym Coaches from all over the world are online at CallTheONE. You can choose who can train you by searching for them and check their profiles.
This is how it works
Find a Personal trainer with the profile that suits you
Call via the Live Video connection and start immediately or make an appointment
You can see and hear each other via your Smartphone, TV or computer
The first minute is free and then you automatically pay per minute for as long as the Gym Session lasts.
It couldn't be easier. Where and when you want, you get personal guidance from a Gym professional. Start now!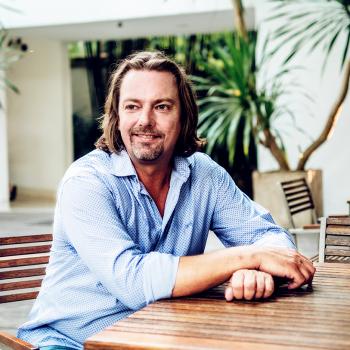 Ben Steenstra
4 mins read
Related articles
Show more
80 personal trainers available
Roger Zachariades

student

CA$ 0,12 pm

Spencer De wit

Mec eng student

CA$ 0,43 pm

Montanna Levenberg

music, gym & family

CA$ 0,24 pm

Marco Gallerani

Gym instructor

CA$ 0,60 pm

Yassine Moti

crossfit athlete

CA$ 0,43 pm

Yuliya Rasulova

personal

CA$ 0,24 pm
Show more