Learn management from real professionals
Management has many styles and areas. After all, managing a small team is different from managing a nuclear power plant. That is why much has been written about it and there are many different ideas and theories about management. The management professionals at TheONE all have their own view on how management should be performed.
If you have questions about management, or you want to learn how to manage or if you want to exchange ideas, call a management professional. At CallTheONE we want to share knowledge from all over the world. Thanks to the Live Video connection you can see and hear each other and because you pay per minute, you decide for yourself what a call may cost.
Learn all about management from management professionals
Management is the way you control a country, a company, a process, a group of people or yourself. The word management was originally introduced by Frederick Taylor in 1911 and comes from the French word "Manege". Wild horses are tamed in a riding school in a way that they do exactly what you want and when you want it. This inspired Taylor to write a manuscript about management.
Over the years, management has developed into a true study and the number of management models can hardly be summarized in one book. That is why there is a management blog about management models and theories on TheONE.
Learning to manage through coaching
It helps to read a lot about management if you want to learn how to manage. It is more effective to get the help of experienced management consultants. What is correct in theory does not always have to be true in practice. Management professionals at TheONE can tell you everything about this.
Why ask for management assistance via TheONE?
Direct contact with a management consultant for all your questions
Personal guidance - available 24/7
Live video interaction with management professionals from all over the world
Pay per minute - affordable and easy
What do management consultants at TheONE know?
You can ask the management professionals at TheONE everything you want, but remember that there are many specializations within management. A time management coach knows something different than an IT manager. If you want general information about management, the management professionals know an answer to your question.
What types of management are there?
There are so many types of management that it is impossible to list them all, but within personal management and business management, important management types within these areas include:
Personal management examples:
Business management examples:
Team management
IT management
HR management
Cash Flow management
Countries also use management. Consider water management or road network management. Management is about everything you want to influence and control.
Do you want to learn something about management? Then call a management professional on CallTheONE.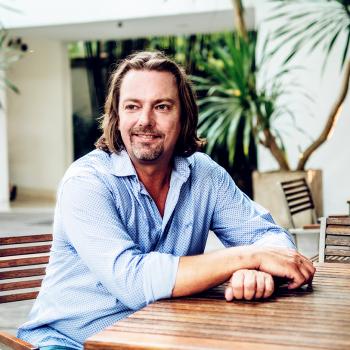 Ben Steenstra
3 mins read
Related articles
Show more
130 consultants available
Miroszlav Lakatos

Master in Management

€ 0,25 pm

Jan de Vos

Program Manager ICT

€ 1,58 pm

Tshego Chifokoyo

Operations Manager

€ 0,07 pm

Bongani Kubheka

Business mentorship

€ 0,07 pm

Hanru Jacobs

Retail and manager.

€ 0,24 pm

Shabbir Yamani

Product Management

€ 0,08 pm
Show more