E-commerce specialists
E-commerce is booming and every self-respecting sales company has a commercial site. But does it still make sense to build a new e-commerce site yourself if there are already so many sites? And if you have an e-commerce site, how do you get the maximum return of investment out of it?
E-commerce covers many aspects and the professionals at CallTheONE can tell you everything about it. Get advice via the live video connection where you miss out on opportunities or how you can build your first e-commerce website.
Get support from E-commerce specialists
Since the rise of the Internet, commercial sites have become an integral part of our lives. Sites with baby clothes and sites that dominate everything, like Amazon.com, have conquered the Internet and in some countries, they are responsible for 60% of total sales. This means that as a sales organization, in some cases, you will miss out on 60% turnover if you do not have an e-commerce site.
You may have invested a lot in your own e-commerce site or are you planning to do so, but what is involved in building and maintaining a professional e-commerce site? E-commerce specialists at CallTheONE can tell you everything about it.
The convenience of E-Commerce specialists on CallTheONE
Thanks to online consultations via a live video connection you can directly contact e-commerce experts from all over the world. That is fast, easy and cheap because you only pay for the minutes that the consultation lasts.
The benefits of TheONE at a glance
Being able to ask a question to an E-commerce specialist anywhere and anytime
Live video interaction so you can see and hear each other and share your screen
Pay only for as long as the consultation lasts.
What one professional does not know, you just ask someone else
What should I know if I want to start an e-commerce site?
There are many factors that determine whether your e-commerce site will work. Thanks to platforms such as Wordpress, it is relatively easy to build an e-commerce site yourself, but that does not mean that you will generate revenue. The most important aspect of an e-commerce site is, of course, your offer. But if nobody enters your store or nobody understands how your store works, nobody will buy anything. The number 1 factor in building a successful e-commerce site is the user experience.
Which factors influence the success of my e-commerce site?
User experience from the first moment the customer comes into contact with your brand or product until the moment of after-sales
Generous explanation per product or service - preferably with web content like photos or videos or the integration of your own TheONE profile for questions
Supporting social media. Not only because of the promotion but also because of the positive influence on the so-called SEO ranking factor of, for example, Google
A clear and well-arranged site structure for the user and the search engines
Speed​​ of the loading time of the pages and mobile-optimized pages. Sometimes a site has up to 80% mobile traffic.
What can you do if you have no visits or revenue on your e-commerce site?
Conversion specialists at CallTheONE know everything about how you can convert a visitor to a customer. There are all proven methodologies and tools on which they would like to tell you more.
What can you do to get traffic to your e-commerce site?
(Guest)-Blogging wherever and whenever you can. The more articles you have on the Internet, the more important search engines find your brand or product and the greater the chance that they will redirect visitors to your site
SEO (Search Engine Optimization) ensures that your site is found easier on the basis of very specific words
Online Advertising on social media or within search engines such as Google
Affiliate programs through which others promote your product or service.
Register with price comparators so that they promote your product
Online marketing specialists at CallTheONE can tell you much more about how you can get more organic traffic.
The ROPO effect within e-commerce sites
If an e-commerce site makes a little turnover, this does not mean that the site does not make a major contribution to total turnover. This has to do with the so-called ROPO effect.
Research Online and Purchase Offline
It appears that the vast majority of purchasing customers first did research online and only then started shopping in the store. This model only works with a Clicks & Bricks model. This means (Clicks) that you have an e-commerce site and (Bricks) that you have a physical store.
E-Commerce specialists are happy to tell you more. If you have any question, call a professional at CallTheONE.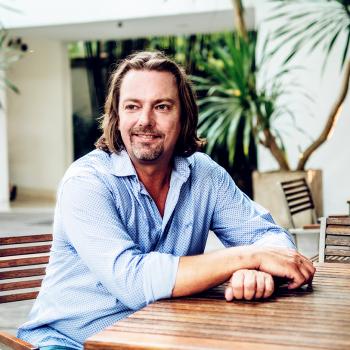 Ben Steenstra
5 mins read
Related articles
Show more
28 sales and marketing experts available
Izrrael Sandrea

Digital Marketing

US$ 2,26 pm

Van Koenig Tatari

Ecommerce Specialist

US$ 0,38 pm

Jose W.

Digital marketing

US$ 2,83 pm

Rick De Vlieger

Online marketeer

US$ 3,11 pm

Chris Darnell

E-Commerce Shop Owner

US$ 0,57 pm

Kamel Zouaoui

Account Manager

US$ 1,13 pm
Show more