Website designers and developers
Website designers and developers on TheONE can advise, support or even collaborate remotely via a Live Video connection when it comes to your (new) website.
Do you not know where to start or do you have a successful website but you want something different and better? Contact the website professionals of TheONE.
A good website is indispensable when it comes to online visibility. But because Google and other search engines are becoming smarter and nowadays almost every company and many consumers have a website. There is more to it than just a nice picture and a good offer.
A website expert from TheONE can support you in setting up, maintaining, or improving a website. Both graphically and technically. Some are even experts in Search Engine Optimisation (SEO). The most common questions can be subdivided into questions for new and starting and smaller websites and somewhat larger and more professional websites.
Example questions for a (new) small websites
Building and designing a new site from scratch
Expanding my site with, for example, application and contact forms
Give me better search results in Google through Search Engine Optimization
Example questions for an (existing) professional websites
Database links with external parties
New modules such as price comparisons and better internal search results
Because a website can contain so much, a specialist approach is needed for every question. Most website professionals already work together with various website professionals that are specialized in one or more topics.
What should you consider when you hire a website professional?
A frequently heard complaint from clients is that the website professionals do not give the right advice or are too expensive. Usually, this is not due to the website professional, but to the complexity in demands of what the client wants. That is why it is wise to write down a briefing before you work with a website expert on your new website.
Questions you can ask yourself are:
What is the purpose of your site and how do you want your site to achieve this?
What should your site at least be able to achieve your goals?
How do you want to put and adjust content on your site?
How do you want to deal with SEO and how important is this for you?
When do the design and technology exceed your expectations and when are you disappointed?
If you are not yet very experienced in creating a site, you will quickly be inclined to answer most questions with: "A nice site that attracts many visitors and generates a lot of sales or submissions".
Website experts are not online marketing experts!
Website experts usually cannot contribute to more visitors or sales. A car manufacturer cannot teach you how to drive! So they need very specific objectives, what kind of technology/modules and what kind of design you expect from them to succeed in your own objectives.
You cannot expect from someone who is good at technology or design that he or she also knows what you want or need. Therefore, consult experts at TheONE who have exactly the expertise you need. For example, within TheONE you will find:
Website designers
Online sales funnel specialists
and much more
A good website requires good preparation. That is not something you can do easily without risking to spend too much money. Call instantly with a professional of your choice and be advised what works best for you. The professionals at TheONE work remotely and you can automatically pay per minute during a Live Video Session.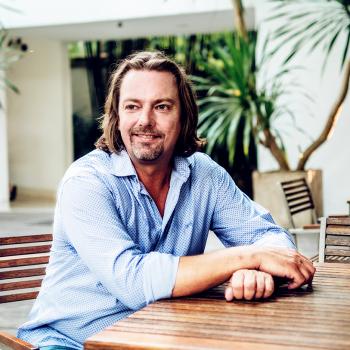 Ben Steenstra
4 mins read
Related articles
Show more
82 website developers available
John Sixi

Software Engineer

£ 0,04 pm

Van Koenig Tatari

Ecommerce Specialist

£ 0,29 pm

Csaba Magyar

Full stack web dev

Free

Harrie van der Lubbe

Creative Developer

Free

Sergio Casique

programador

£ 0,13 pm

Chirag Bansal

Software Developer

£ 0,29 pm
Show more