Learn WordPress and get WordPress support
WordPress developers provide immediate solutions when creating or maintaining your e-commerce site or blog.
Via a Live Video Connection, they can have a look at your WordPress code from a distance and advise you how to get the most out of a WordPress solution. The first minute costs nothing. After that, you pay per minute as long as you make the call last. That is much cheaper than hiring an expensive developer at an hourly rate!
Learn WordPress and get WordPress support
WordPress has dominated the market for years when it comes to simple or moderately complex sites or blogs. Thanks to the enormous amount of free plugins and website templates you can go a long way without any knowledge of programming if you want to create a site or blog yourself.
Problems often only arise when you want to integrate more complex applications into your site or blog. Or when your WordPress site becomes very slow. Then the remote assistance from a WordPress developer often comes in handy.
A standard WordPress solution or customization?
WordPress allows you to create a professional site or blog for free or for a very little budget. But then you have to be content with standard solutions. If you want customization within your WordPress environment, you need at least some knowledge of HTML. This is because WordPress was originally intended as a Content Management System (CMS) for blogs. For a blog, you usually do not need much customization. That will be different if you want to sell something on your site.
WordPress is a platform and does not provide custom solution support
That is why it is useful that there are a lot of WordPress developers working worldwide to assist you from a distance. Via TheONE you can call WordPress freelancers instantly and ask to help you out if you are stuck.
Frequently Asked Questions from beginning WordPress users include:
How do I change my site or blog template?
How do I optimize my Search Engine Optimization (SEO)?
How do I dynamically display other content based on the type of users and/or their behavior?
These are simple questions for the average WordPress developer and can usually be answered quickly. It becomes more complex when you have the following questions:
How do I increase the conversion on my site or blog?
How do I set up an automated mailing?
How do I automatically fill my database with content from external sites?
These questions can also be answered by most WordPress developers, but sometimes they need a bit more time.
Common WordPress development mistakes
Many WordPress developers are working on developing specific applications that take too much time and budget. This is often because the customer does not ask what he needs within their WordPress site or blog, but what is possible with WordPress. Inspired by the countless possibilities, the customer wants to have everything that is possible. No wonder your budget is not enough!
Do not ask what can be done but what is the minimal functionality you need on your site or blog!
WordPress developers usually like to make new applications for your e-commerce site or blog. So first think carefully about what your site should be able to do. You can do this yourself or together with an experienced WordPress developer. Remember that most developers think of technology and not from the point of view of website design, the customer experience and online marketing expertise.
Thanks to freelance WordPress developers you can do everything yourself with a little help
Because you can hire a WordPress developer at TheONE and pay him/her per minute, you can create your own WordPress site or blog with a very limited budget. If you get stuck, call your personal WordPress developer and often you can continue yourself just after a few minutes via live video calling with a WordPress specialist.
Download the free TheONE expert WordPress plugin
CallTheONE has a unique and free WordPress plugin to show your profile at TheONE on your own site or blog. This way, your site visitors can contact you via a Live Video Connection while also you earn you per minute for sharing your knowledge.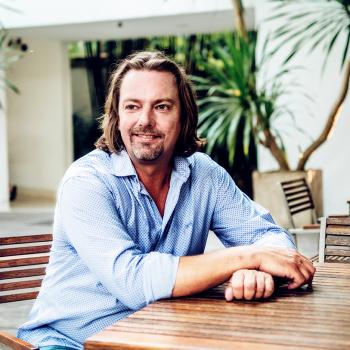 Ben Steenstra
4 mins read
Related articles
Show more
28 Wordpress developers available
Harrie van der Lubbe

Creative Developer

Free

Nitish Pandey

IT Professional

€ 0,17 pm

Jose Manuel Rodriguez Padrino

Me encanta WordPress

€ 0,24 pm

Abdinasir Adam

web designer

€ 0,65 pm

Jayvee Sumande

Working

€ 0,05 pm

marina zerda

Design web pages

€ 0,05 pm
Show more