How to Choose the Best Laptop
How to choose the best laptop can be a difficult task if you are not an IT expert yourself. They come in all shapes and sizes and price ranges. Because of the diversity, you often can't get lost. You can then rely on your neighbor, who has the best intentions, but that does not guarantee the best purchase. And whether you can trust the shop assistant is sometimes questionable. Maybe he will get a bonus if he sells you that one model and not the other.
At CallTheONE you'll find the real and independent laptop expert who can give you the advice you need. They don't get a commission on a sale. You do pay them per minute for the advice they give you. But independent advice is worth something!
Get advice from an independent laptop expert
At CallTheONE, notebook experts from all over the world are on hand to advise you via a live video connection. You can immediately see who's online and call them right away. The first minute is free, and then you pay a fixed rate per minute.
Because they don't work for a company, they advise with a passion for IT. They have the best interests at heart and can answer all your questions. That can save you a lot of money and make sure you make the right purchase.
What do you need to know before you buy a notebook?
Laptop manufacturers try to make their product exactly what you need it to be. Because everyone has different needs, there are so many different notebooks. That's why it's important to know what you're going to do with your notebook and where and how you're going to use it.
This is something you should pay attention to when you buy a notebook
Size and weight: Large notebooks are often heavier and therefore difficult to travel with. Smaller notebooks can be more convenient to travel with but are less powerful if you want to play games or do photo editing in, for example, Adobe Photoshop.

Speed: The speed of a notebook depends mainly on the processor. For word processors such as Word or Spreadsheets in Excel, or the use of the Internet, any processor on the market is fast enough. If you want to do image editing, a fast processor will make sure your notebook doesn't get too slow.

Display: A large screen is nice if you want to play games or have large letters on your screen. A large screen is also great for image editing. More important about the screen is the type of screen. Some screens are still clearly visible in bright sunlight. Especially in tropical countries, this is an advantage.

Keyboard: For smaller notebooks, the keyboard may also be smaller. This is no problem when writing a letter, but if you want to write an entire book, a slightly larger keyboard is more comfortable.

Operating system: The most common operating systems are Apple or Windows. Both are just as good when it comes to daily use. For graphical applications, one usually chooses Apple because this operating system makes software from Adobe, for example, work faster. On the other hand, there is more free software available for Windows.

Battery life: It is claimed that the battery life of Apple notebooks is longer than that of Windows notebooks. This is usually the case, but it also depends on how intensively you use the notebook. If you're traveling a lot, long battery life is useful, but you can also choose to have a removable battery that you can change. If you use one, you can charge the other.
What is a good price/quality ratio for laptops?
As with everything else, cheap is often expensive, and you always pay more for a beautiful design. It is certainly not the case that you always buy the best when you purchase an A-brand laptop. But if you see a notebook that is too cheap, then you shouldn't expect much from it either.
So ask for advice from a laptop expert on TheONE. Because of their independence, they will give you honest advice and ask exactly the right questions so that you know what suits you best.
What are the biggest laptop manufacturers?
The five largest laptop manufacturers are Lenovo, HP, Dell, Apple and Acer. Together, they will control 75% of the laptop market by 2019.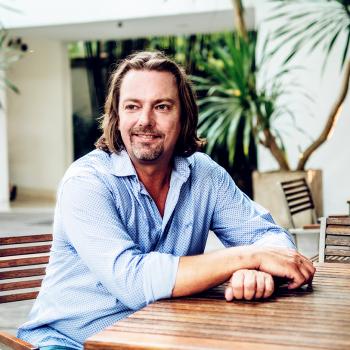 Ben Steenstra
4 mins read
Related articles
Show more
143 IT and Internet experts available
Andrew Crofts

Teaching & Learning

€ 0,26 pm

Alejandro Guzmán

Student and teacher

€ 0,17 pm

René Uijens

Repairing computers, make costumers feel at home i

€ 0,70 pm

Thim Alvestad

IT Consultant

€ 0,07 pm

Jade Sanchez

BS Computer Science

€ 1,66 pm

IVANO IROLLO

customer service

€ 0,33 pm
Show more