Relationship counseling
Remote online relationship counseling by relationship coaches and therapists via live video calling is easy at CallTheONE. Direct contact with a relationship counselor for tips and advice to handle difficulties or problems within your relationship.
Not all relationship issues need hours of relationship therapy to be solved. Some severe relationship problems have a simple solution. For this reason, the relationship counselors, coaches, and therapists are always directly available.
You pay per minute at TheONE for Relationship counseling. Therefore you never have to pay more than the time for the relationship help you need.
The benefit of relationship counseling
Relationship coach counseling can prevent you from separating and afterward regretting this decision. Some issues are easy to solve. Give it a try before you split up.
Contact a relationship counselor via live video calling
24/7 available in 130 countries
Pay per minute and the first minute is always free
Having a relationship should bring joy and happiness, but unfortunately, it doesn't always turn out that way. Small irritations or worse can damage even the best relation until the point you decide to separate.
90% of people who break a relationship say they were sorry within three months and could have prevented the break up due to new insights.
Why contact a relationship counselor at TheONE?
At TheONE, several relationship counselors and therapists have registered to help you with all kinds of questions in the area of relationships. The affiliated specialists look at the relationship problems from various points of view. This way, your relationship problems can be placed in the right context.
TheONE is the easiest, fastest, and most affordable way to get advice about the relationship problems you experience. If the selected relationship counselor does not meet the requirements, you simply choose another counselor.
With TheONE, you can also have a relationship counselor in an app at hand. Therefore, download TheONE expert app and if necessary, click on the "call me" function for the desired help. You will immediately get the help you need without spending hours in relationship therapy.
The advantage of remote relationship counseling
Instant contact via live video calling and pay per minute
Fast and targeted advice from relationship counselors with experience in the field of relationships
Do not pay more for relationship therapy than the time needed for your relationship issues
Direct contact with any relationship counselor of your choice that speaks your mother tongue
Save yourself the pain of a broken relationship
Small irritations within a relationship can sometimes be easily solved. Relationship counselors give you the insights and tools to prevent irritations or to deal with them. This way, you both will be able to keep the relationship alive.
There are thousands of reasons to break up within a relationship and often only 1 to stay in the relationship. If love is strong enough, every relationship has the chance to survive.
Common reasons to end a relationship are:
Small irritations that accumulate
Inadequate communication in a relationship
Jealousy or lack of trust
Reduced sexual satisfaction or libido
Reduced attraction to each other
Cheating or being in love with someone else
Money problems
Indifference or lack of attention
Illness or health problems
Alcohol or drug abuse
Narcissism, perfectionism or other mental disorders
Aggression or domestic violence
Relationship counselors at TheONE have experience with the most common reasons for ending a relationship. Therefore first consult a counselor before you take the next step. It prevents a lot of unnecessary pain and emotions.
No relationship is perfect
Remember that no relationship is perfect. As soon as the first months of love are over, there will be minor or significant problems within each relationship. Usually, you are also part of the problem, although this is sometimes difficult to accept.
Relationship counselors and therapists discuss this with you and give you insights to view and understand the situation from different angles.
Causes that make you part of the problem may be:
Jealousy without reason
Perfectionism
Submission
Aggression in words or actions
Drugs or alcohol abuse
An unhealthy lifestyle
A lousy relationship is unhealthy!
There are several unpleasant consequences of ongoing relationship problems. It can make you physically ill. Don't wait to ask for help from relationship counseling.
This is what could happen to you if you keep unhappy in your relation:
Reduced health, relationship problems cause stress and as a result of this stress, your health can get worse.
Unhappiness, you no longer feel comfortable in your relationship with your partner. The result is that you experience more stress and can end up in depression or a burn out.
Weight gain, as a result of the quarrels and problems you eat more, sleep worse and gain weight. It is not good for your health.
Relationship problems are first and foremost, not nice, but they can also harm your health. So, solve your relationship problems and contact one of the affiliated relationship counselors today!
The most affordable relationship counseling
Because relationship counseling and therapy reimbursement are usually not covered by your basic insurance, it is advisable to call via TheONE. It's the most affordable counseling compared to typical costs for relationship therapy.
Besides the fact that Call The ONE is relatively cheap compared to standard relationship therapy, it also has the great advantage that there is always someone direct available to help you with your relationship issues.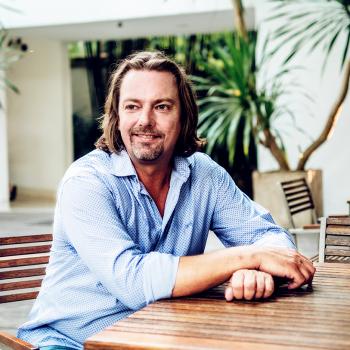 Ben Steenstra
5 mins read
Related articles
Show more
132 relationship counselors available
Paulema Gaspard

Intuitive Life Coach

US$ 1,06 pm

Jay Browne

intuitive coaching

US$ 0,21 pm

Kiko Hirakawa

Health Coach

US$ 0,50 pm

Pierre Holtzhausen

Full time Life Coach

US$ 0,67 pm

Rose Marie Nelson

Life Coach

US$ 2,50 pm

Samanthia Clarke

Anti-Anxiety Coach

US$ 1,55 pm
Show more