Good advice for life
People with many life experience at TheONE are happy to give you advice for your life if you have a question. Sometimes it's easier to talk to a stranger. Do you have a question about your relationship, work, friendship or something else?
Call direct via live video calling and get the life advice you are waiting for from coaches and other people who can help you.
At some point, we will all be faced with dilemmas where you don't know which choice is the best because they both have negative aspects. In that case, you can ask a life advice coach for advice. You call them through the live video connection and only pay for as long as the conversation lasts.
Life advice coaches work on life questions. For example, they explore the boundary between being yourself and taking into account others and they study how you can be a pure human being. They are happy to share life lessons with you that they have learned. You can ask them all your questions or discuss your dilemmas. You can also call them for philosophical issues that you cannot solve on your own.
Good advice for life via video calling
Sometimes it's nice to talk to someone you don't know. You talk about your problems and receive instant advice from an outsider without judgment. This can give you new insights or make you think what your next steps are.
Getting advice about something you don't know what to do with is always nice. Sometimes you can go to friends, but in other cases, you want to talk to an outsider. This way you prevent judgments or unwanted emotions. You can ask any question on TheONE via Live Video calling. You pay per minute for the duration of the call.
Sooner or later, everyone will have a life question. From small questions to big questions like the meaning of life. You can philosophize about it for hours or days and still not come up with an appropriate answer. In those cases, it is useful to contact coaches who specialize in life issues.
Search the best life coach you need right now
Ask for coaching or advice via live video calling
24/7 available in 130 countries
Pay per minute and the first minute is always free
What do life advice coaches do?
Life advice coaches can be consulted for questions about your life. Questions about love, integrity, self-esteem, and, for example, how you can organize your life in such a way that you become the happiest person in the world. During a conversation, you can ask any questions you have. For example:
The number and type of questions you can discuss with a life advice coach are endless. Life advice coaches are generic coaches who know a little bit about everything. Their specialization is life itself and that is why you can come to them with so many topics.
Advice from a coach or experienced expert
You can talk to almost any subject with experts on TheONE. Some experts are life coaches and others have experienced a lot themselves so they will understand you immediately. You can ask questions about various topics such as:
Problems within your relationship or within a friendship
Problems within your family such as with your parents, brothers or your children
Problems at work or questions about your career
Dealing with alcohol, drugs or an addiction
Feeling insecure or not being appreciated
Having low self-confidence or low self-esteem
You can easily view the profiles of people who can help you and see what the person knows about. Often the coach or experience expert has a number of hashtags and a profile description that allows you to recognize his or her specialty immediately.
Dare to ask for advice
You cannot do everything alone and you cannot know everything about everything. That is why asking for advice has been made so simple by TheONE. With 1 click on the button, you have a live video connection with someone who can help you.
The first minute is free because of course you first want to know if the person can really help you. Therefore, dare to ask for advice.
When is it useful to talk to a life advice coach?
Life advice coaches listen to your story. If you want to discuss something that you cannot convey to your immediate surroundings, a life advice coach is a godsend. They will listen to you and discuss possible answers or solutions with you.
When it comes to very specific topics such as depression, relationships or happiness, you can also contact specialist coaches at TheONE, but if the subject becomes too specific, a life advice coach will obviously refer you to them.
Topics that you may not want to discuss with your immediate environment in the first instance may include:
Abuse or domestic violence
You know you're homosexual, but you are afraid to talk about it
You find it difficult to establish social contacts
You suffer from fear of failure and don't know what to do about it
You can't find a partner
With a life advice coach, every subject is confidential and can be discussed. They are available 24 hours a day and speak your language. As a matter of fact, life advice coaches are advisers who are always available to you for a good conversation or advice. But you can also call them to ventilate your thoughts.
Always the right life advice
It doesn't matter if you don't call the right person right away. There are people from all over the world who can give you life advise. There is always someone who can give you the advice that you are looking for. This way you can develop yourself or get insights so that you can take the next step.
What kind of people can give you life advice on TheONE?
Experts by experience who were once in the same situation as you
People with a lot of life experience
What can you expect from a life advice coach on TheONE?
When you contact TheONE you will, of course, have to indicate who you are and why you are calling. The coach will assess and indicate whether the issue is within his or her scope. If you look at the profiles of the life advice coaches on TheONE, you will usually see in the description already what subjects they have experience and insights.
If the experience or insight is lacking, they will refer you to other people. Because the first minute is free, it usually costs nothing to see if you have found the right coach.
CallTheONE facilitates contact between someone who has a question and someone who can provide answers or advice. It is of course always up to you to find the person you feel comfortable with. Check out how it works in the movie below: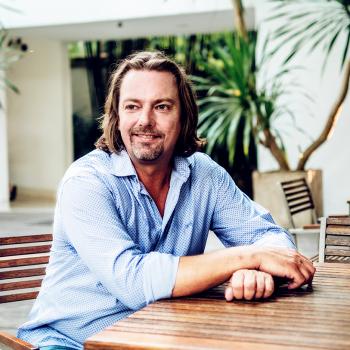 Ben Steenstra
7 mins read
Related articles
Show more
198 life coaches available via live video calling
Gali Slav

Life Coach

€ 1,41 pm

Blessing Unique EGHA

Life Coach

€ 0,56 pm

Marcela Cmarkova

Health/LifeCoaching

€ 1,42 pm

Kai Ebnöther

Life coach/traveler

€ 0,05 pm

Maria Lia Dartiguelongue

Freelance Life Coach

€ 0,49 pm

Pierre Holtzhausen

Full time Life Coach

€ 0,55 pm
Show more