Amsterdam Photo Tour | Bikes in the city
Amsterdam is known for the number of bicycles that people own. Every household owns almost up to 2 bikes. That are nearly 850.000 bikes. Every year more than 15.000 of them are fished up from the famous Amsterdam canals, but the rest of them are significant objects for some photography shots. Below you see the bikes I shot during a photo tour in Amsterdam.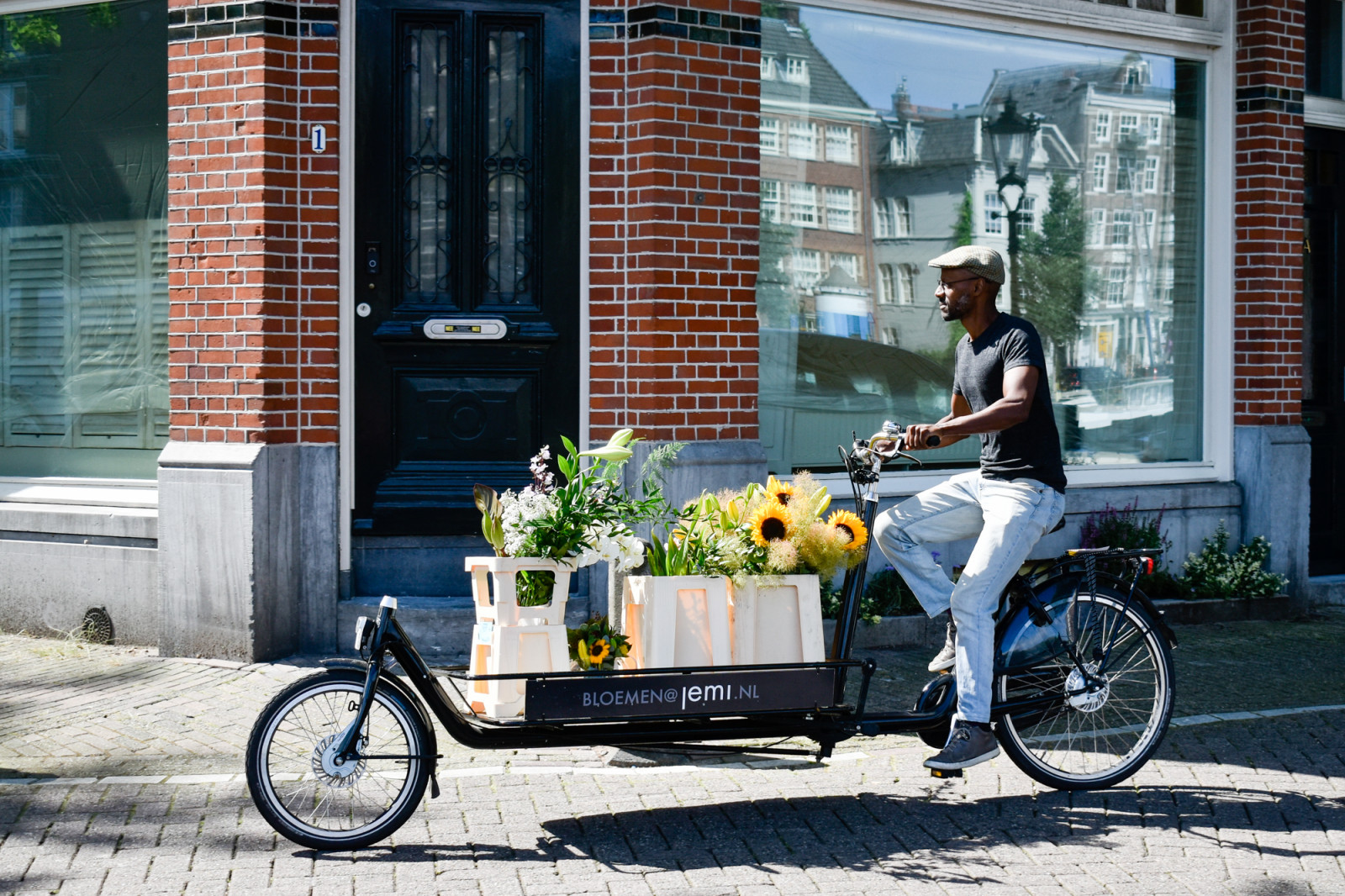 Why is a bicycle the best way to get around in Amsterdam?
In those historical old black and white pictures of Amsterdam, you can often see hundreds of people riding their bicycle to work or back home.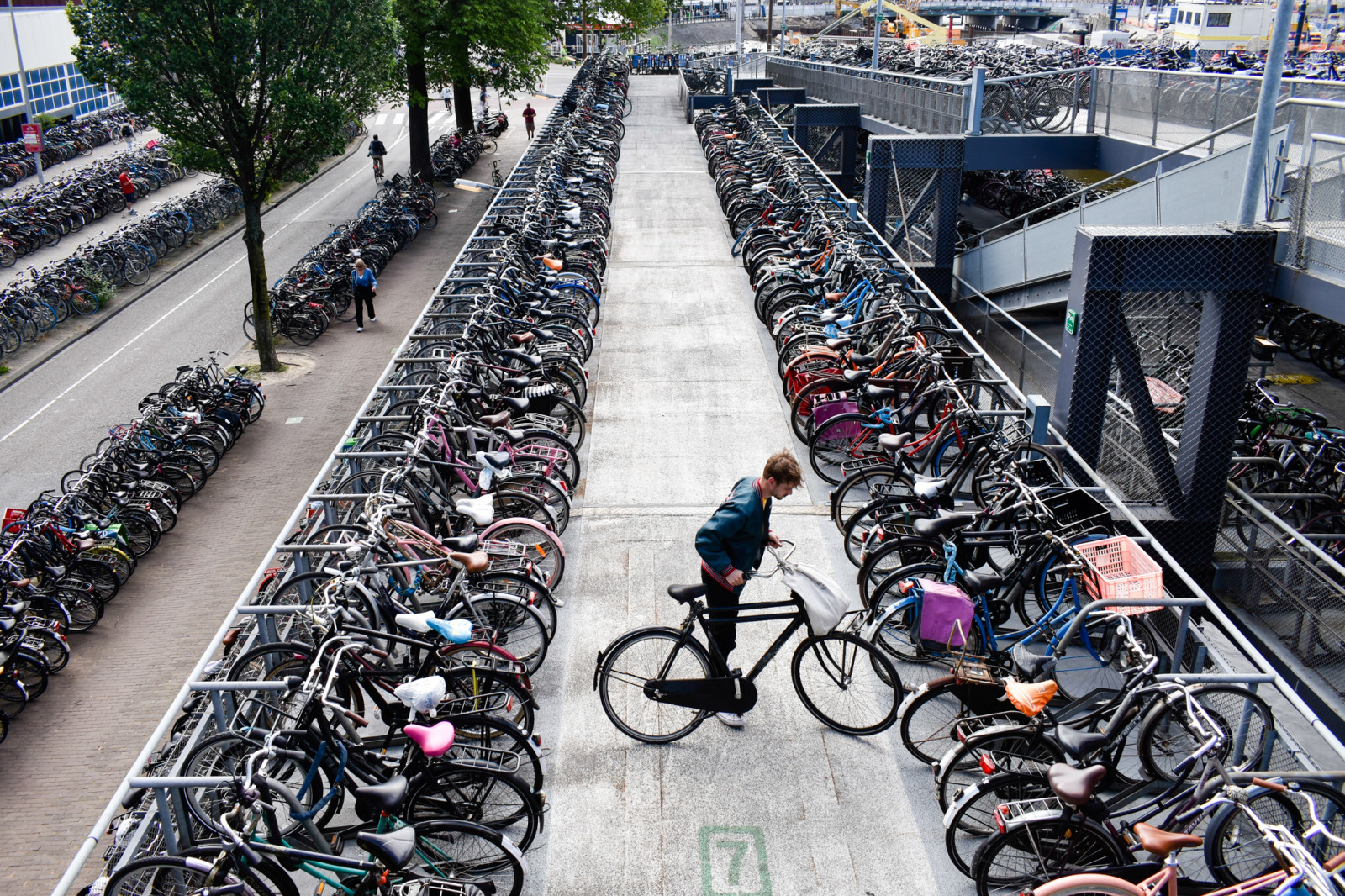 The creative city Amsterdam has been as long as I remember a town especially suitable for riding a bicycle. In the old days, it was the only option people had. Today it's still the most convenient and economical way to get around town but also beyond the city limits.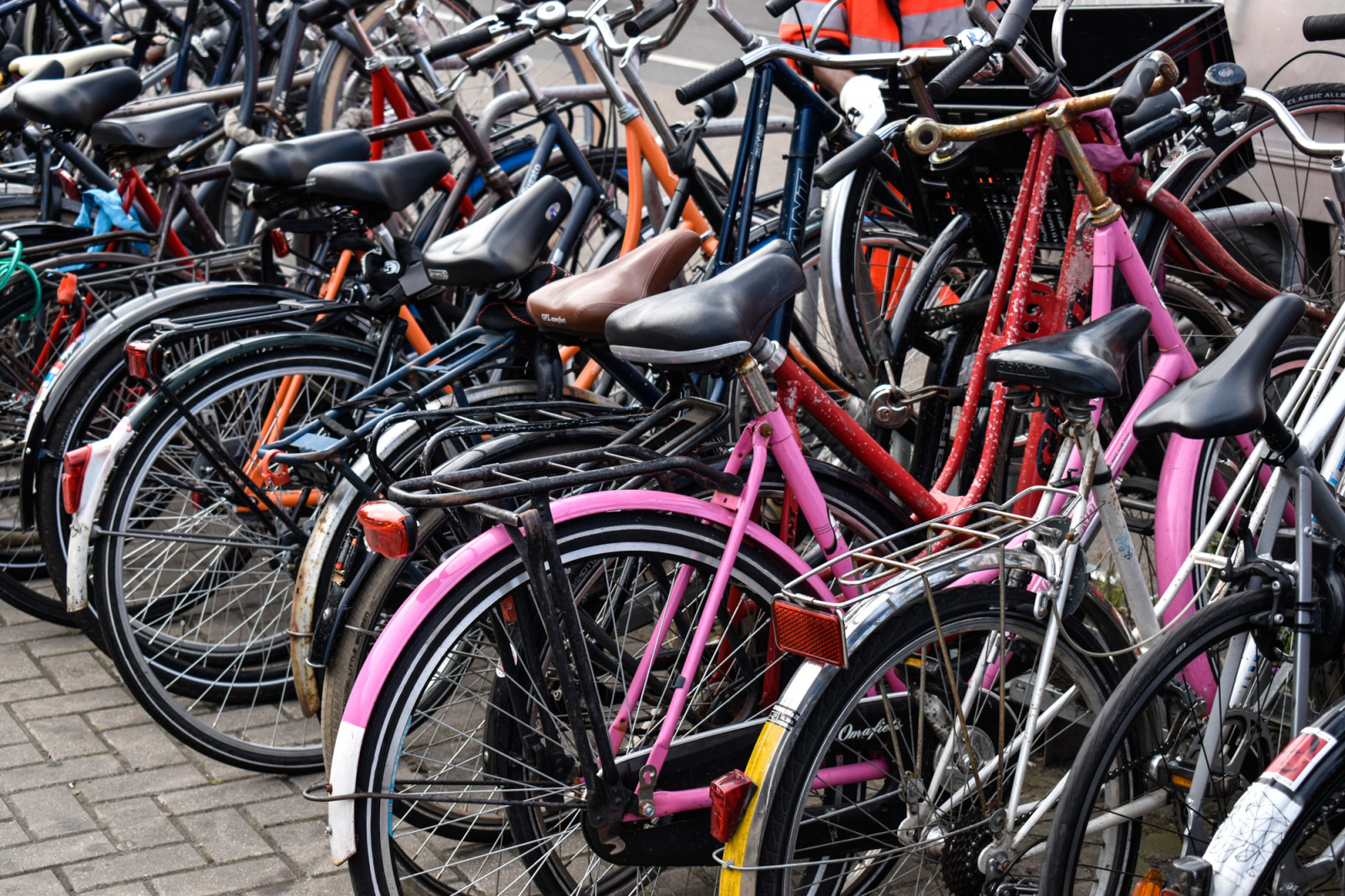 Are there special roads for bicycles?
With a designated bicycle road network of more than 500km available, you can get around until you drop. There are even separate bicycle road bridges and tunnels, and long stretches of designated roads for only two-wheelers.
One of the best places to see the enormous amount of bicycles is at Central Station, where people drop off and park their bikes and hop on the train. There is even a three-level parking house where you can store your bike. In years, thousands of bicycles were parked randomly. Bikes are often abandoned, forgotten, and just left to rot for years.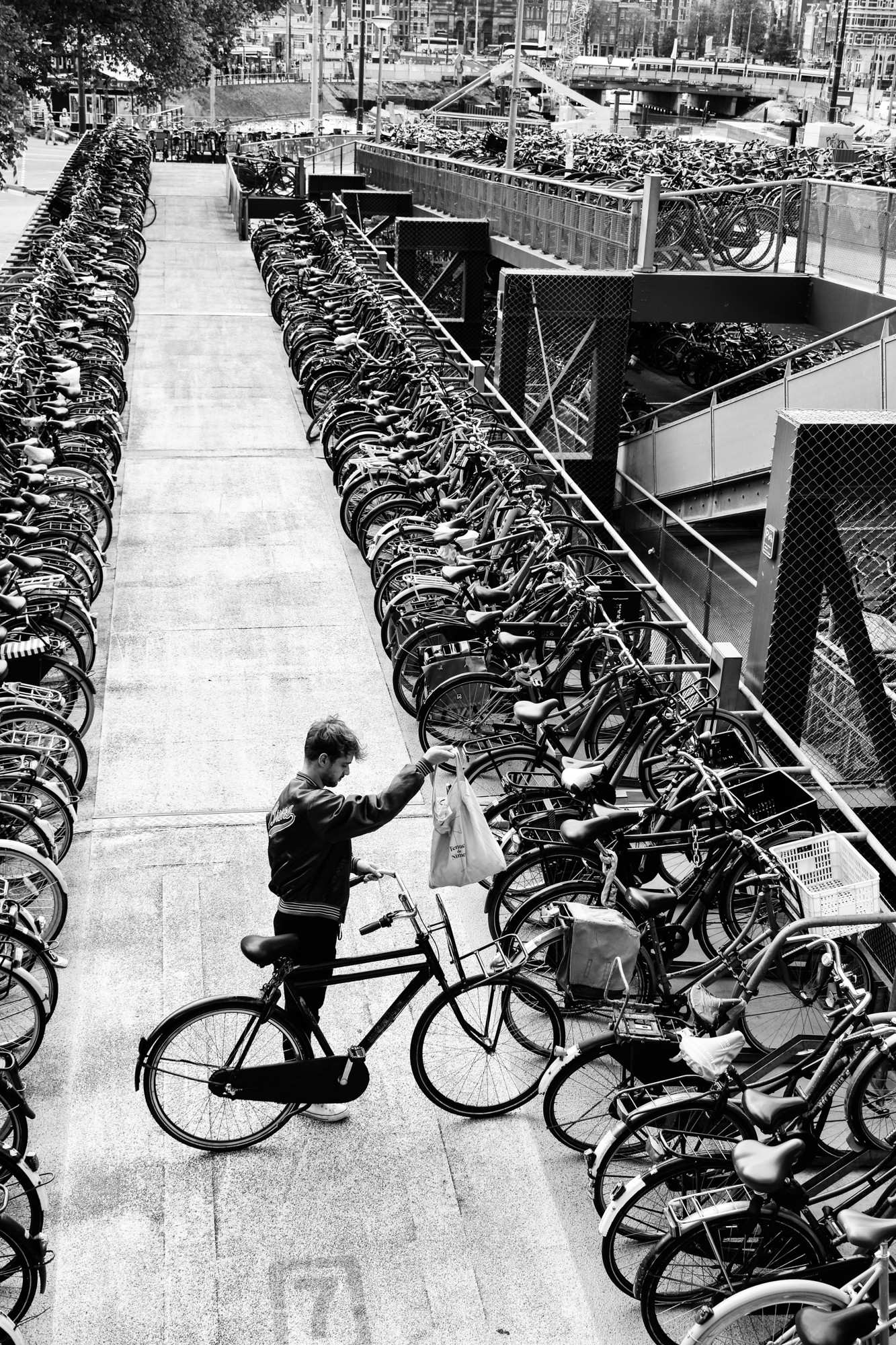 These days it is not allowed by the Amsterdam council to leave your bike there for an extended period. City workers will take them away in a storage place outside of the city.
Where can I rent a bicycle for a short period?
There are many bicycle rental shops and possibilities that will provide you for a day or longer with your means of transportation. There are even specialty shops for experienced bicycle riders where you can buy the bike of your dreams.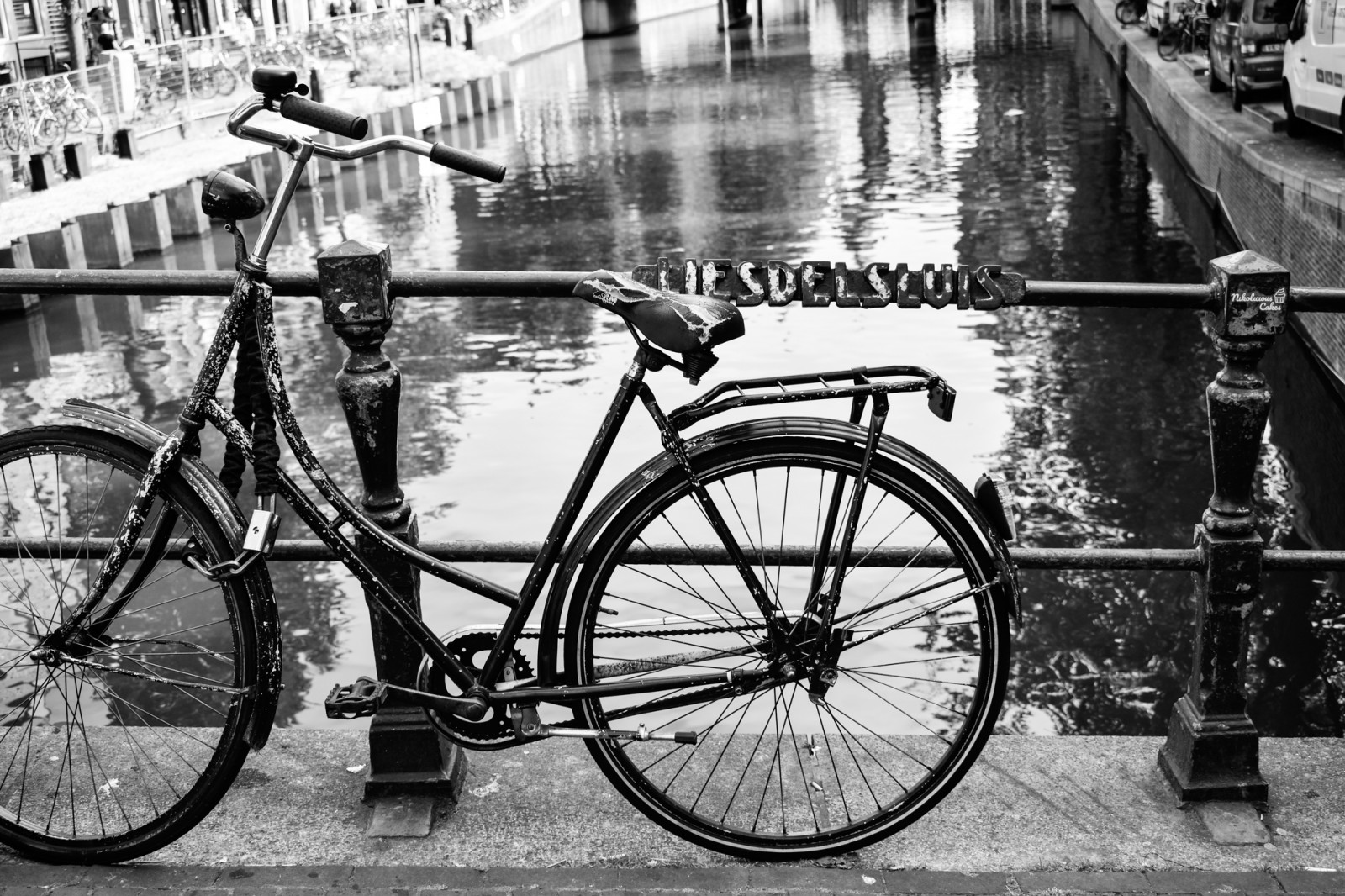 Most tourists and short-time visitors rent a bike. You can get a rental OV bike from the Dutch railways for as little as €3.85 per day, but you must buy a subscription card first.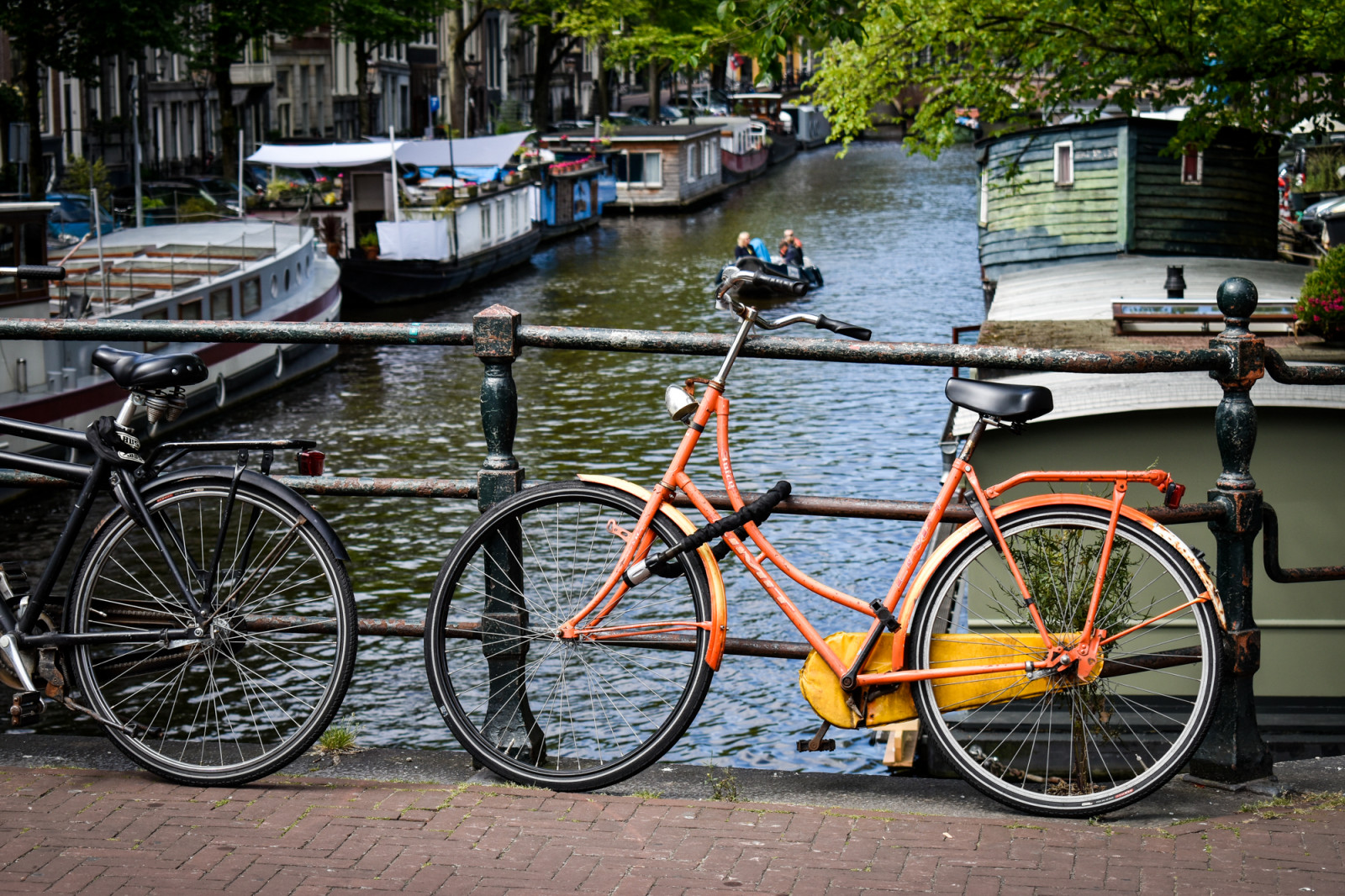 Why is Amsterdam perfect to use a bicycle?
It is because the whole city is flat. There are almost no mountains or hills in the whole of The Netherlands for that matter. Amsterdam is an old historical city, and especially the canals and the roads along them are narrow. And the old city center is not that big or spread out as you might think.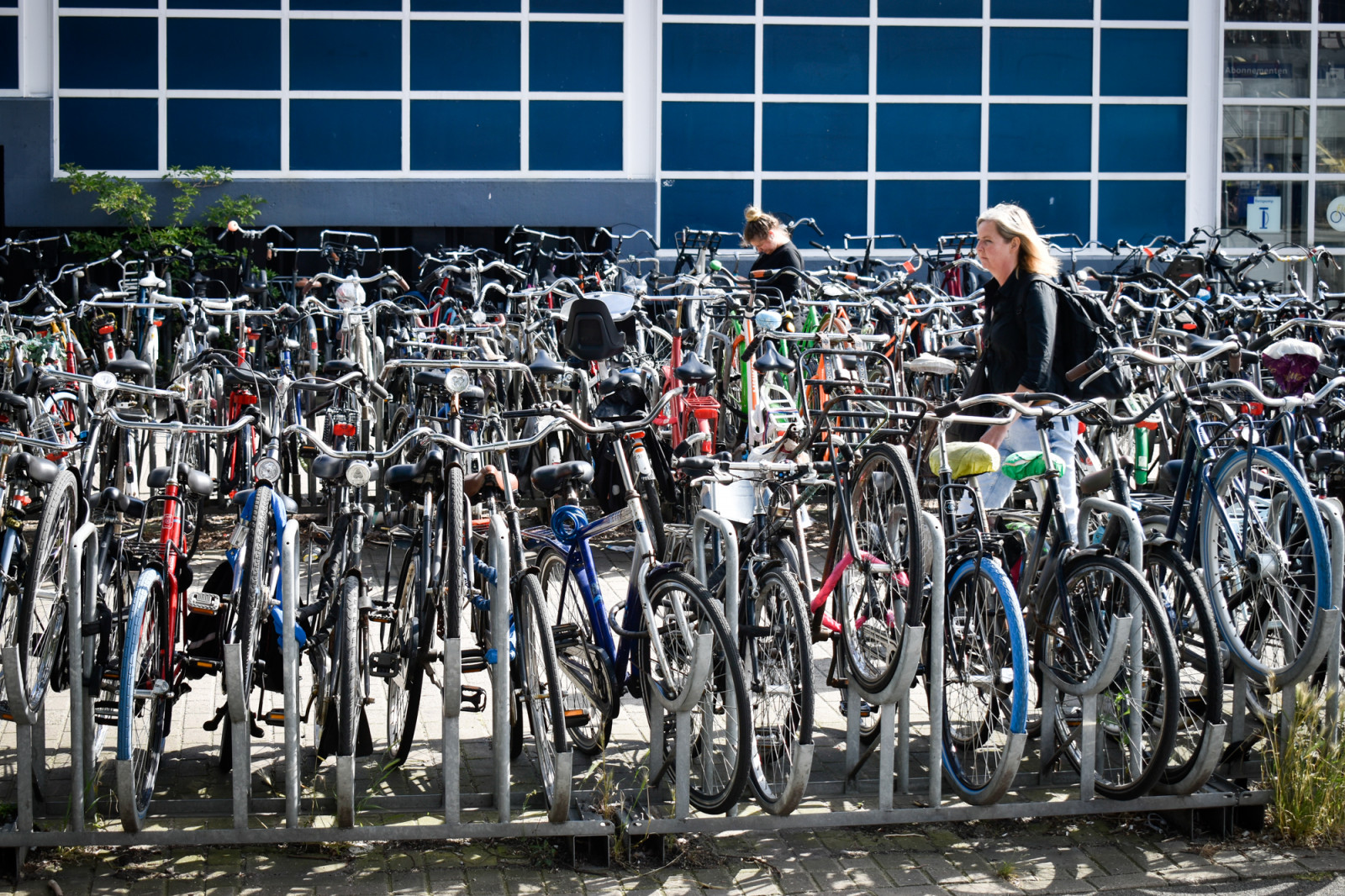 Cycling is also a healthy way to move around. Amsterdam is the ideal place to get around in a non-polluting and CO2-free way while staying fit and exercising at the same time. You can easily find a place to park once you reach your destination.
I believe the Dutch are very aware of these facts. In some countries, people don't use bicycles, and they believe it is only for poor people, and holds no status, not for the Dutch.
Rich or poor is not the issue here, even the prime minister of Holland rides his bicycle to work in the morning.
Most people peddle to do some shopping or go to an appointment with friends or to see a show in town. Do a bit of riding, breathe in some fresh air and get around quickly. And the best of it, it's all for free.

Klinkhamer Photography
28-06-2019 4 mins read
Related articles
Show more
95 photographers available
Natalie Ramos

Photographer/Writer

US$ 0,08 pm

Glenn van den Bosch

Photographer writer

US$ 0,27 pm

Michael Klinkhamer

Photography-Coach

Free

Tshiamo Lehobye

Photographer/Model

US$ 0,05 pm

Clarement De Jager

Student&photographer

US$ 0,05 pm

Karim EL MASTOURI

travel, photography

US$ 1,12 pm
Show more