Results of a creative photo tour in Amsterdam
From July 1st until 14th the weather was hot and cold and wet and sunny and everything in between so far. Coming from Cambodia after nine months living there and being busy with my Cambodian photo tours, it was a challenge to adapt to the different light and vibe but since Amsterdam is my hometown everything felt pretty comfortable quickly. After all, it is summer in the city, and the city is in full bloom and colorful now.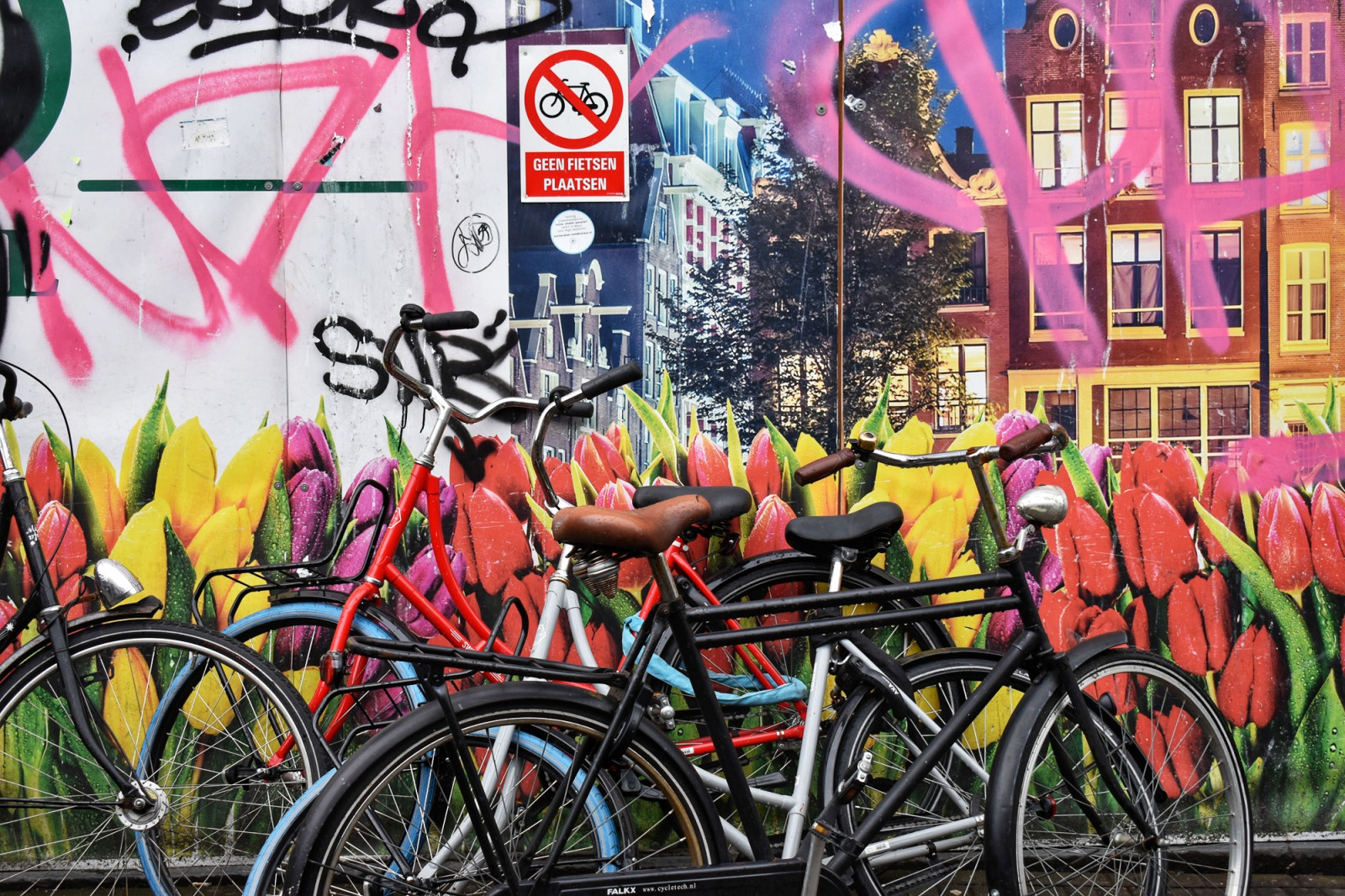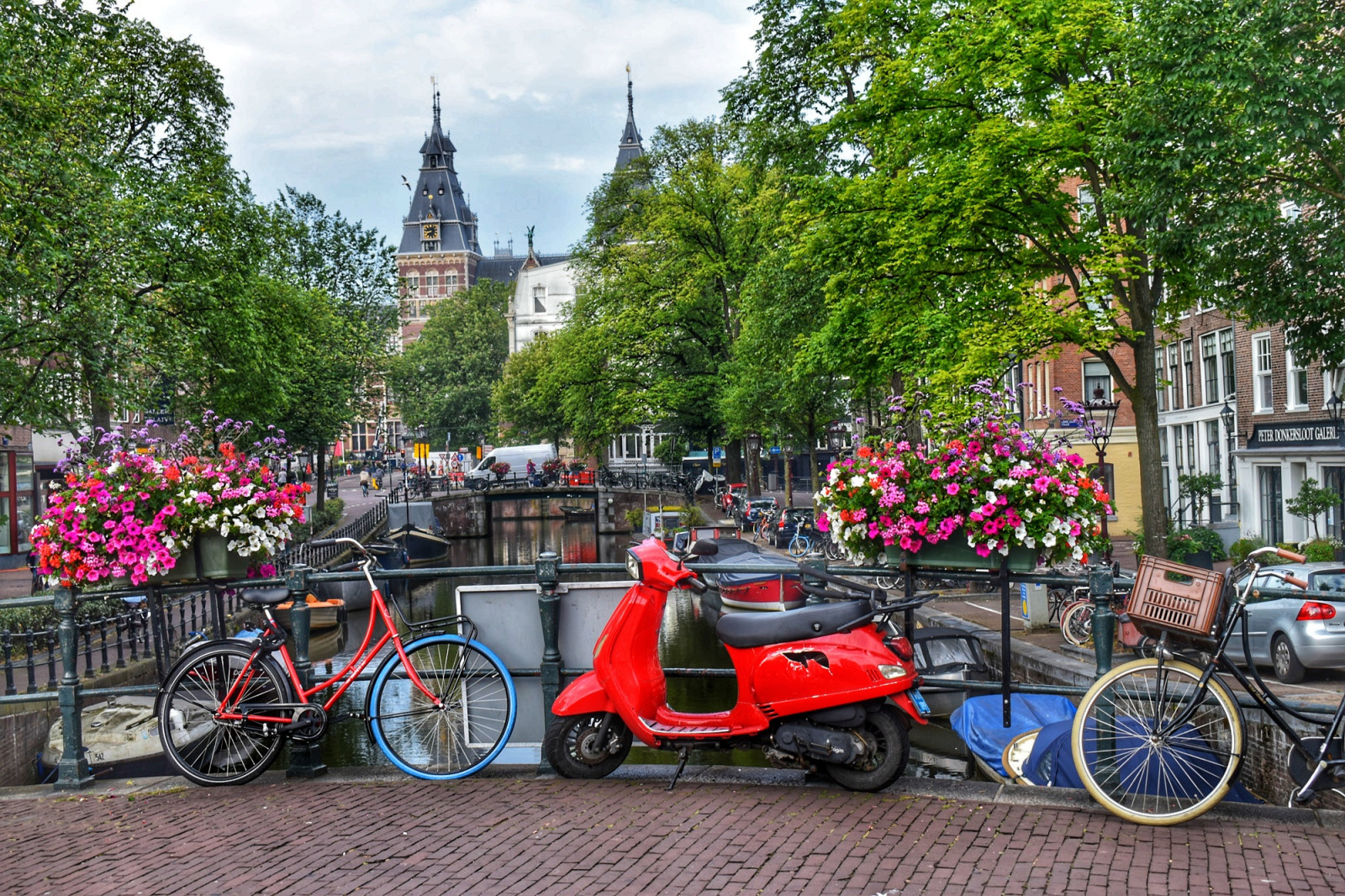 An image collection from one of my Amsterdam Photo Tours.
We started our first photo tour in Amsterdam with a night tour of 4 hours from 7.45pm until 23.45pm with two photographers. Both were working independently online and from New York. Intermediate level with nice camera gear (Sony cameras). For privacy reasons, they preferred to stay anonymous.
Follow the light during a photo tour
During our night photo tours, we can encounter - depending on the weather - all sorts of light and atmosphere as the city transforms from daylight into the dusk. The sun is setting in the west. My rule is to try to follow the light. I use it as long as the day holds, for in my pictures.
This will raise some technical challenges and ways to set our camera to adjust to the right exposure, especially with backlight.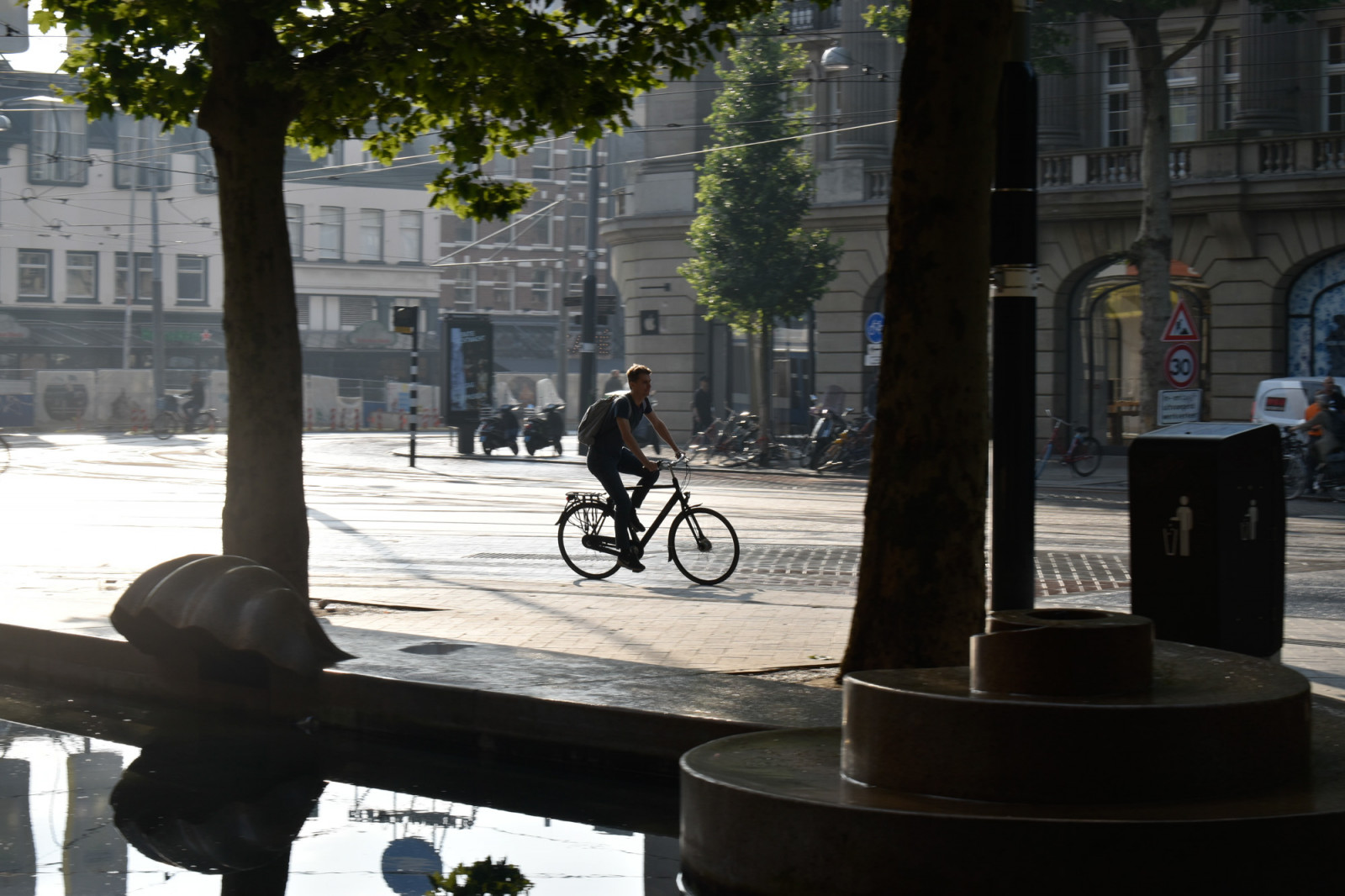 How to create spontaneous photos during a photo tour?
As most of the time, while shooting on the street its a matter of engagement and being alert. Usually, the great pictures won't come to you automatically, sometimes they do.
It requires skill to either react quick and precise to spontaneous moments, or it requires you to search and find solutions for the images you have on your mind. I like to get into that "zone" that excites me and wants me to get that unique image!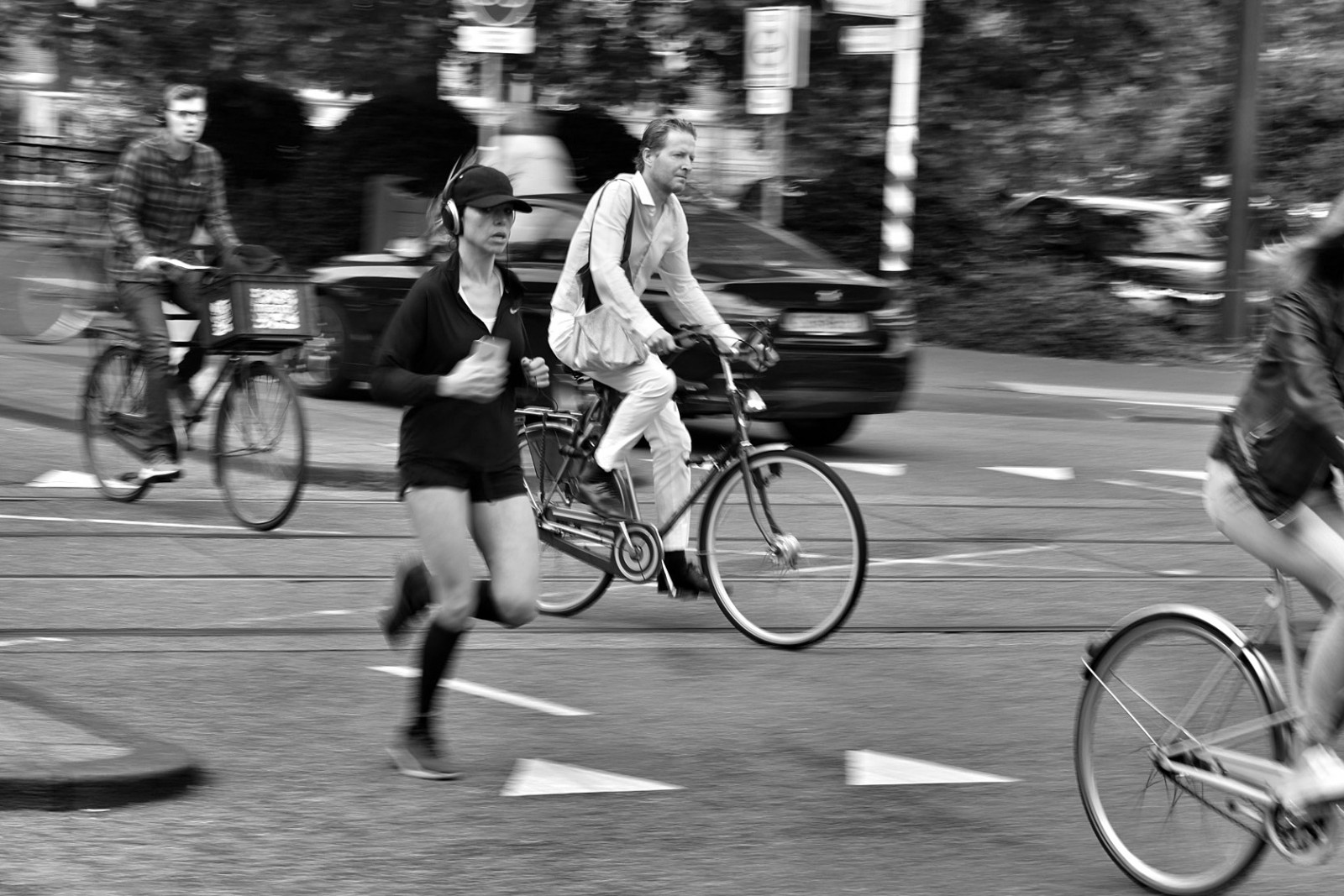 As long as you remember this and you are positively willing to try and fail in the end, it will all work out for you. Photographing people takes a different mindset than landscapes or during our photo tour cityscapes, urban landscapes or street art photography tours.
Then again for shooting urban landscapes, there is always the right moment. It changes to adapt to regarding your settings and working with a tripod, for example.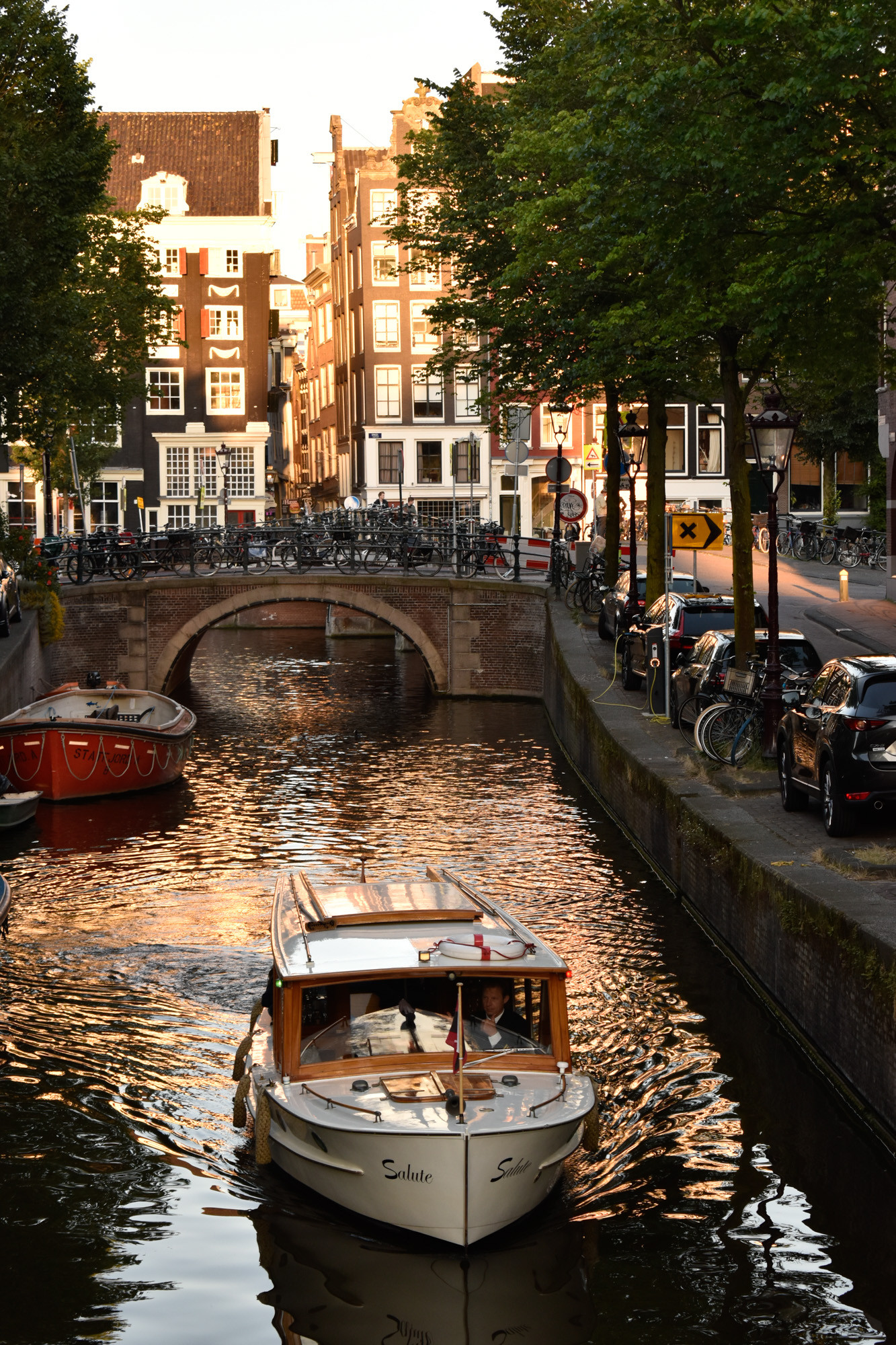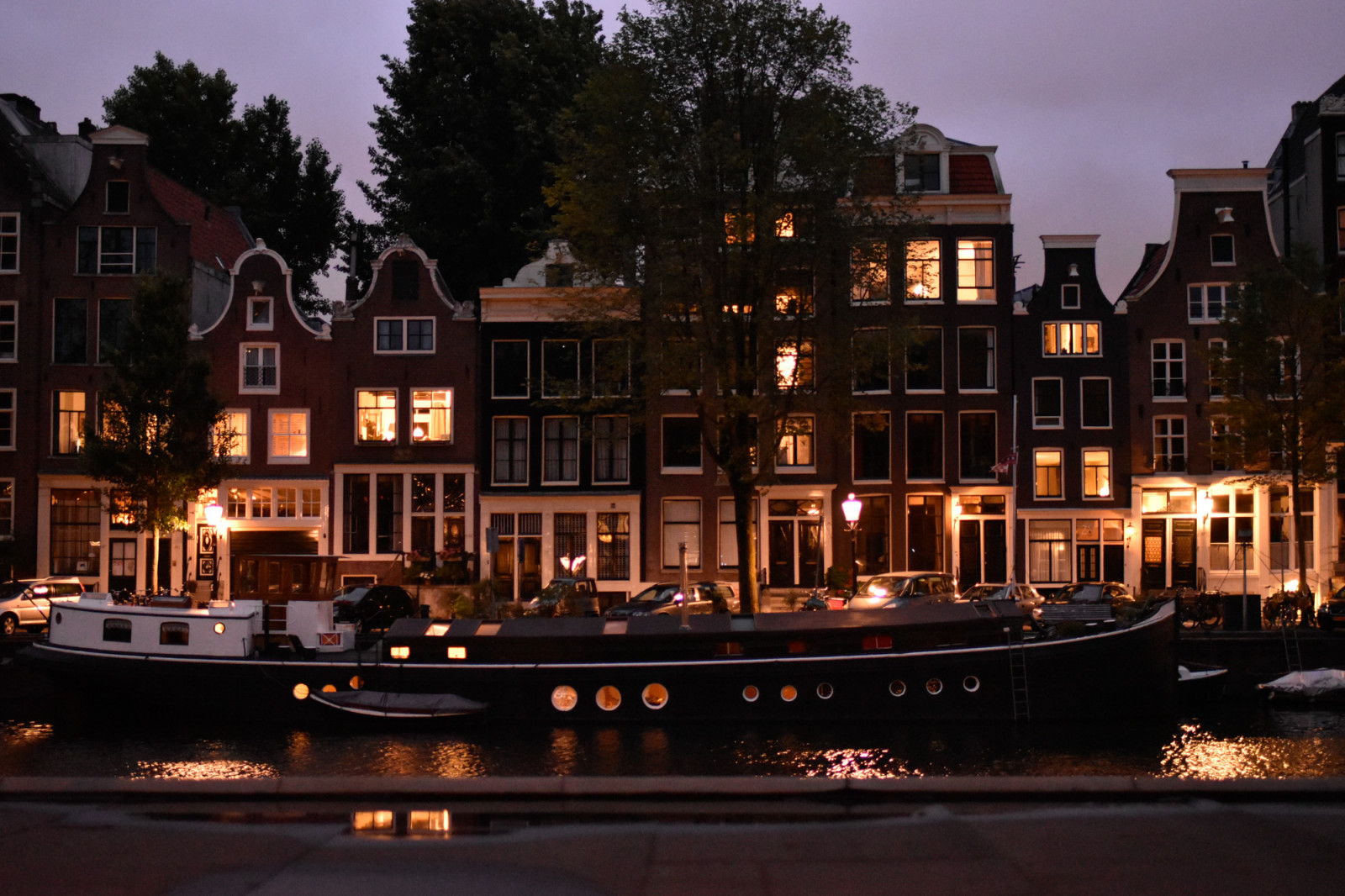 Shooting portraits of local people in Amsterdam
Amsterdam is, in fact, great for portraits and meeting locals and it is not as hard as you perhaps think. Yes, it is an advantage to speak Dutch, but most people do speak English or are willing to try.
The fact is that the city center is a haven for long time travelers and freaks looking for kicks and drugs and are openly on the street, making an artistic performance statement.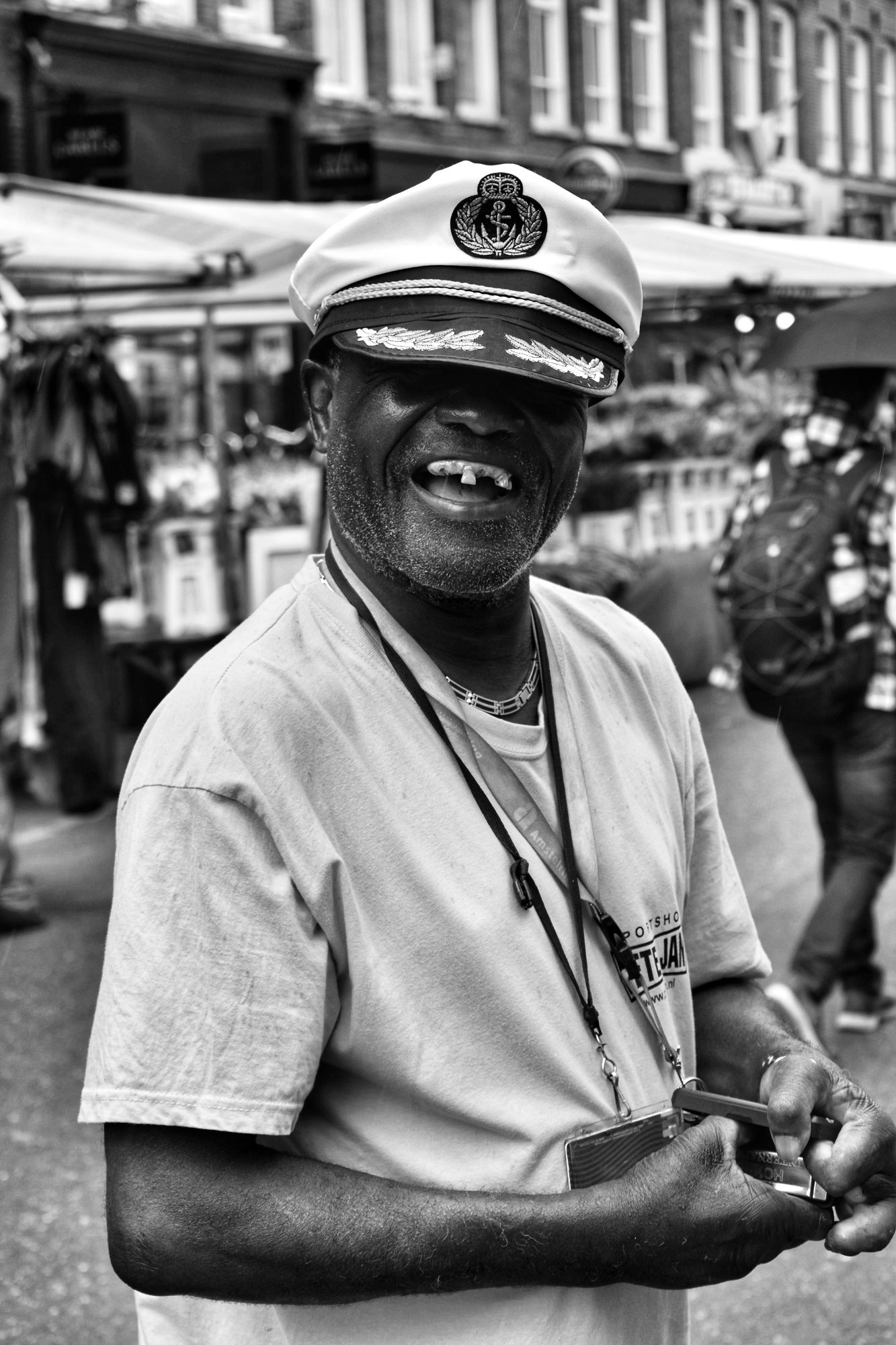 Respect for all people you see during a photo tour in Amsterdam and how to still get a portrait?
You also see homeless and burned out people, and it is debatable to take their pictures. So as long as it's just sad, I am not interested unless you feel you want to help. It takes a bit of push trough to make a connection with people. Take your time and be genuinely interested in them and keep your eye on the image you like to do or walk on. Choose your shots and be your editor in the field. Also, remember we as photographers are there to observe first and without further judgment.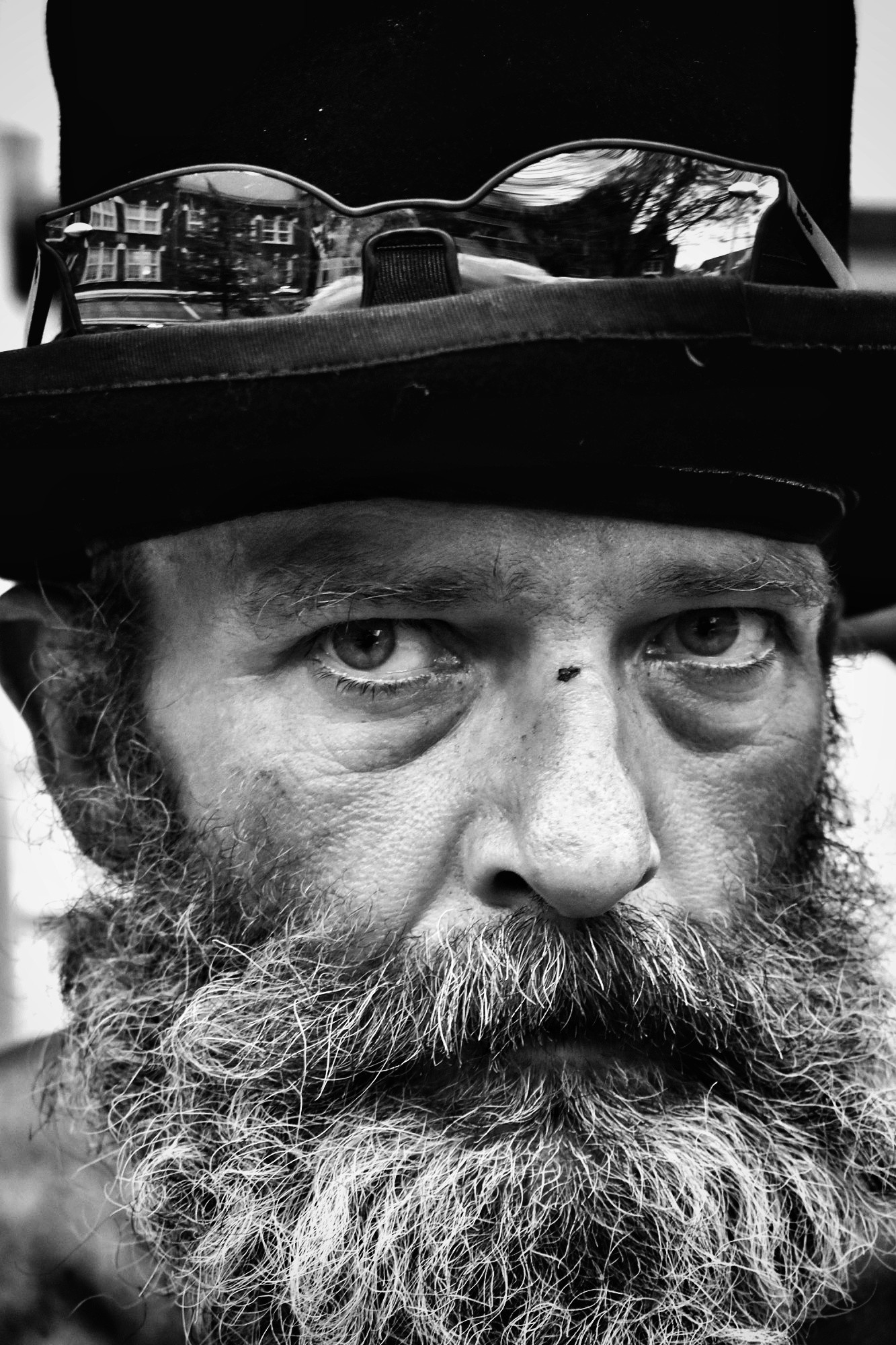 We will always try to support and engage you and try to show you alternative ways to shoot.
On Friday morning, I was hosting a Canadian-French photographer (Armand) with plenty of experience. Working in the south of France where he now lived he was up for a challenge on our morning photo tour from 8 am until 12 pm.
The morning started with a blaze of the sun, but quickly, clouds moved in, and we also had some rain. It was gratifying to work with a pro-photographer. He was undoubtedly more into detail and urban landscape photography than people for the subject matter of his photography as I am the opposite and prefer to engage with people.
Pictures of the perfect moment in Amsterdam
As we walked the city from the Leidseplein towards the Rijksmuseum we encountered a romantic scene of two lovers saying goodbye after a long night and going separate ways.
There kissing was right in front of me, and they were self-absorbed that they didn't see or hear me. The whole scene reminded me of "The Kiss" by the Hôtel de Ville - Photo by Robert Doisneau. His is better, but some people think it was staged. Mine is not!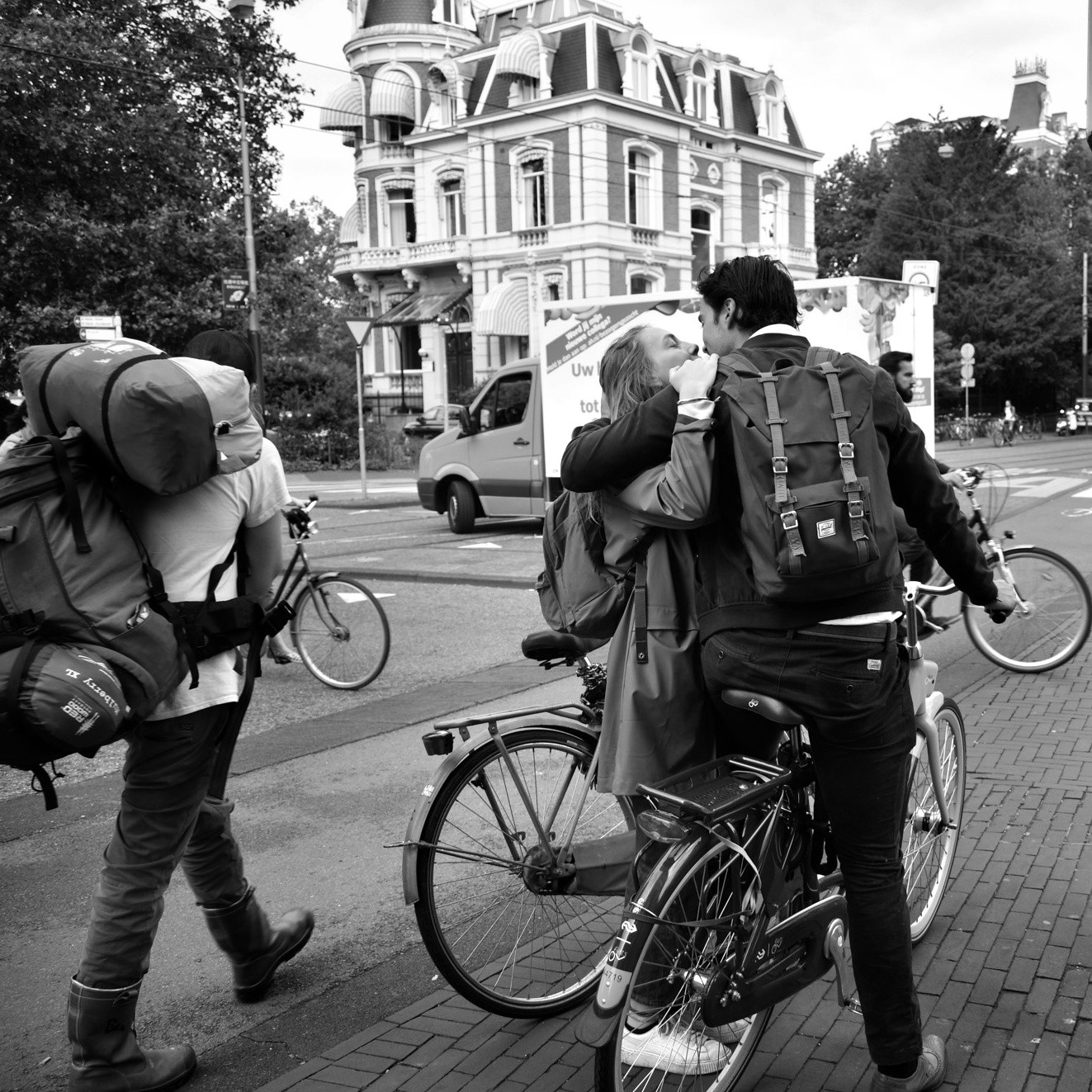 My client Armand was so thrilled to shoot in Amsterdam and also keen to do more that we met for a second session the next day for a night photo tour. We had a great time and finished it all off with some drinks at noon at Hoppe Café.
Join me next time for the Amsterdam photo tour! Or have a look at these random photos shot during a photo tour in Amsterdam. All images by Michael Klinkhamer.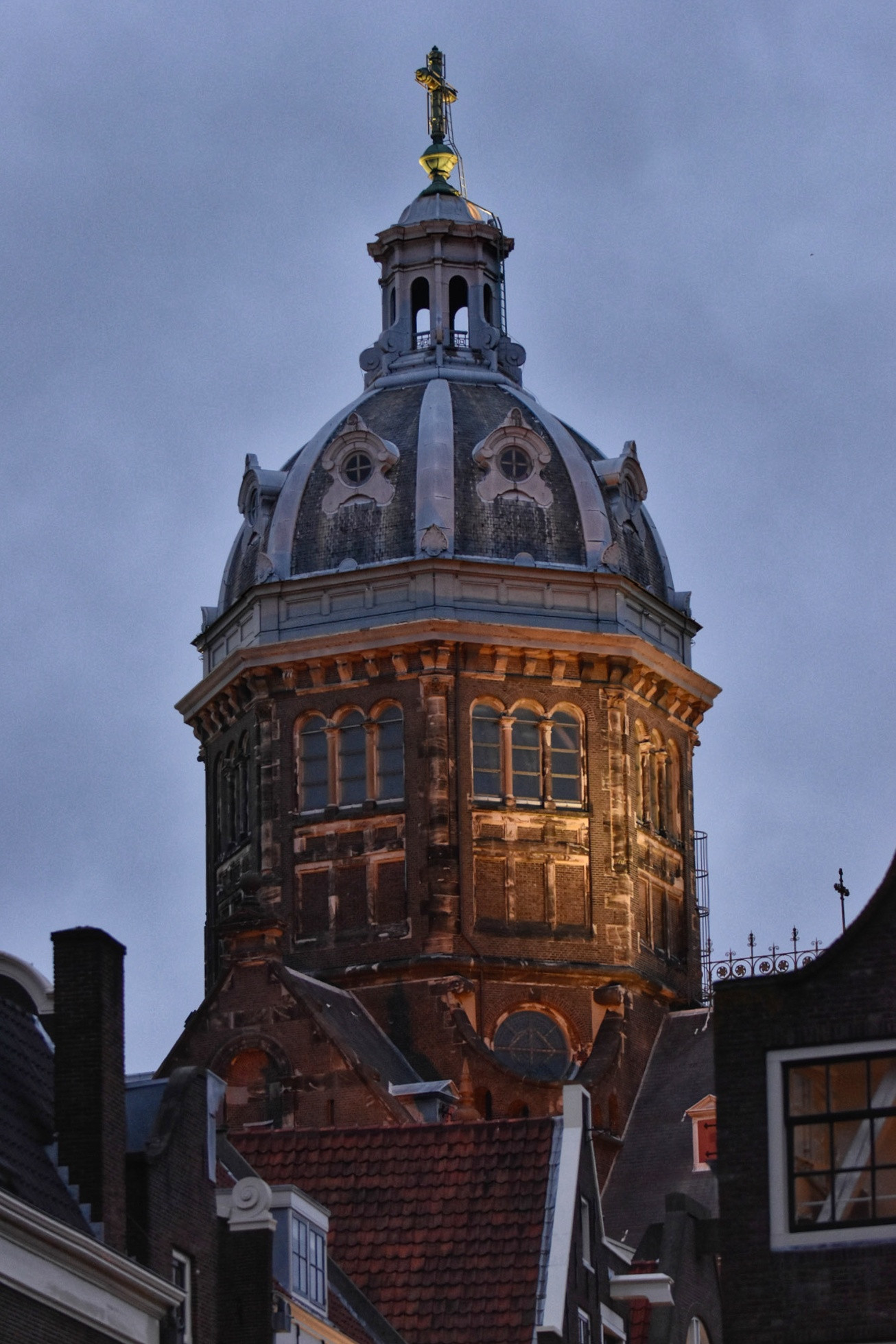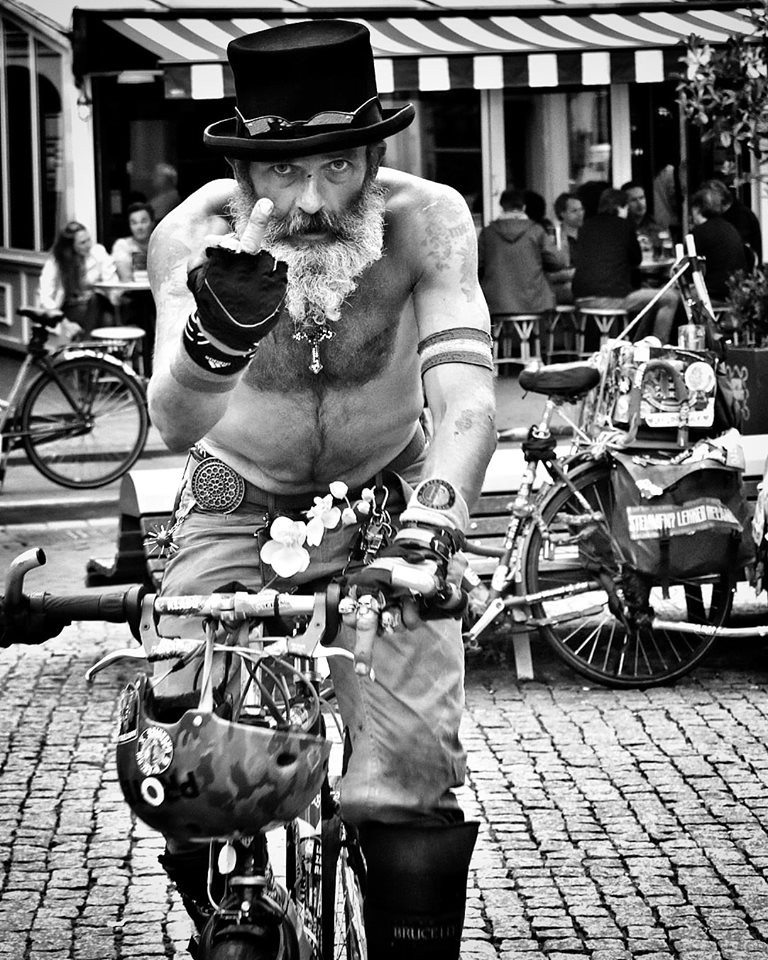 Klinkhamer Photography
17-07-2019 6 mins read
Related articles
Show more
95 photographers available
Natalie Ramos

Photographer/Writer

€ 0,05 pm

Glenn van den Bosch

Photographer writer

€ 0,25 pm

Michael Klinkhamer

Photography-Coach

Free

Karim EL MASTOURI

travel, photography

€ 1,03 pm

Elena Chil

photography, fashion, skate, travel

€ 0,83 pm

Erica Modlin

photographer

€ 0,07 pm
Show more